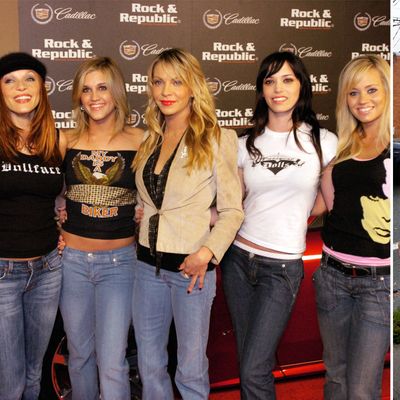 It's no 47 percent or anything, but a video in which Massachusetts incumbent Republican Senator Scott Brown says he would stalk the burlesque troupe turned pop group the Pussycat Dolls, also obtained by Mother Jones, is good for a laugh.
The bizarre footage dates back to Brown's time as stage dad to daughter Ayla Brown, a Boston basketball star and American Idol finalist who is now pursuing a country music career (and whose "Fizzically Fit" tour through Massachusetts and Rhode Island we will never forgive ourselves for missing). It was leaked by Wayne Laakko, the owner of a small record label called Double Deal, and who claims Brown owes him money for merchandise promotion and publicity work he did for Ayla. 
In the video, a voice off-camera (Laakko, presumably?) asks Brown whom he'd like to "stalk." What a question!
"Uh, let's see, who would I stalk?" Brown replies. "How about, uh, probably one or all of those pussycat girls."
There maybe more fun, out-of-context Brown quotes to come: Laakko, who claims to be "disgruntled" and "having a little fun," plans on releasing five more videos.