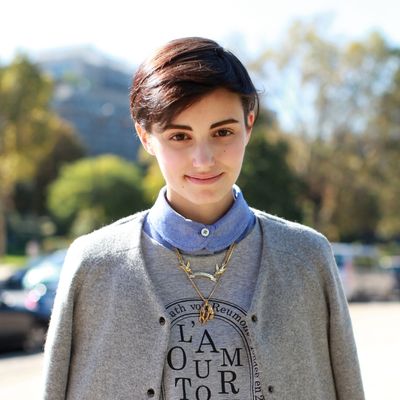 If you've ever looked at a street style gallery during fashion week you're familiar with the stampede of showgoers dressed to the nines in their recognizable luxury items. It can be easy to dismiss these looks as just a bunch of well-heeled editors with access to super-expensive items. After all, how hard is it to make something look great when you're wearing head-to-toe Prada? But through the course of flipping through thousands of images, we've realized that there are subtle style cues, that when isolated, can work for anyone with any wardrobe. What is the best way to hem your wide-leg trousers? How do you wear prints with prints? How do you get more mileage out of that favorite sequined skirt? Click on to see all ten tricks.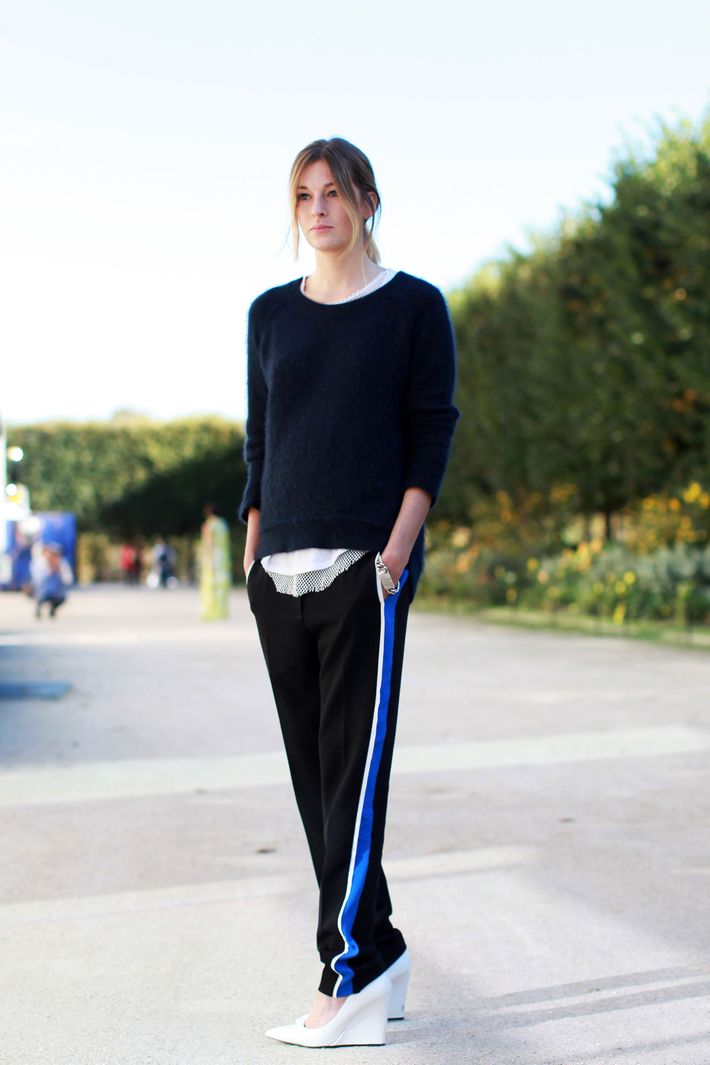 Wear your track pants with heels. Don't fuss with your hair too much.
Throw in a slouchy sweater and simple jewelry and you've got a comfortable outfit, perfect for brunch.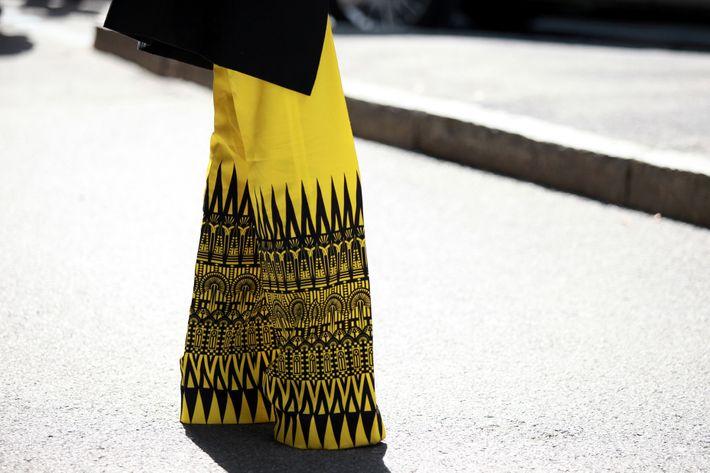 Hem wide-legged pants so they graze the ground.
We like this because it does two things at once: hides shoes that might not be awesome, and makes your legs look longer.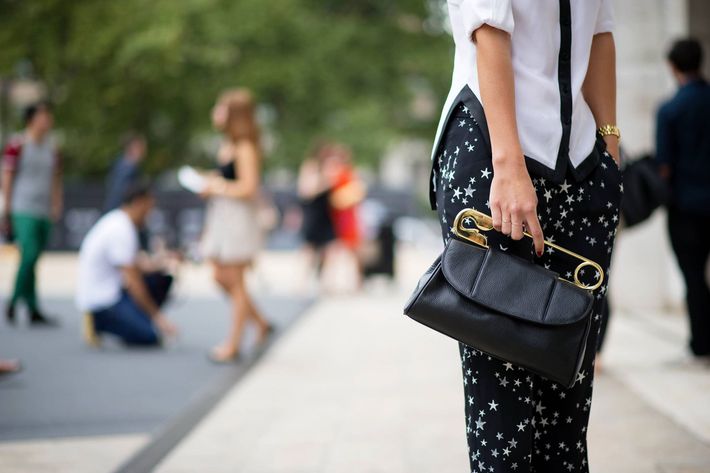 Be silly in measured doses.
It never hurts to be funny. Incorporating one unusual, oversized, surreal item into an otherwise unassuming outfit makes it that much easier to get a laugh.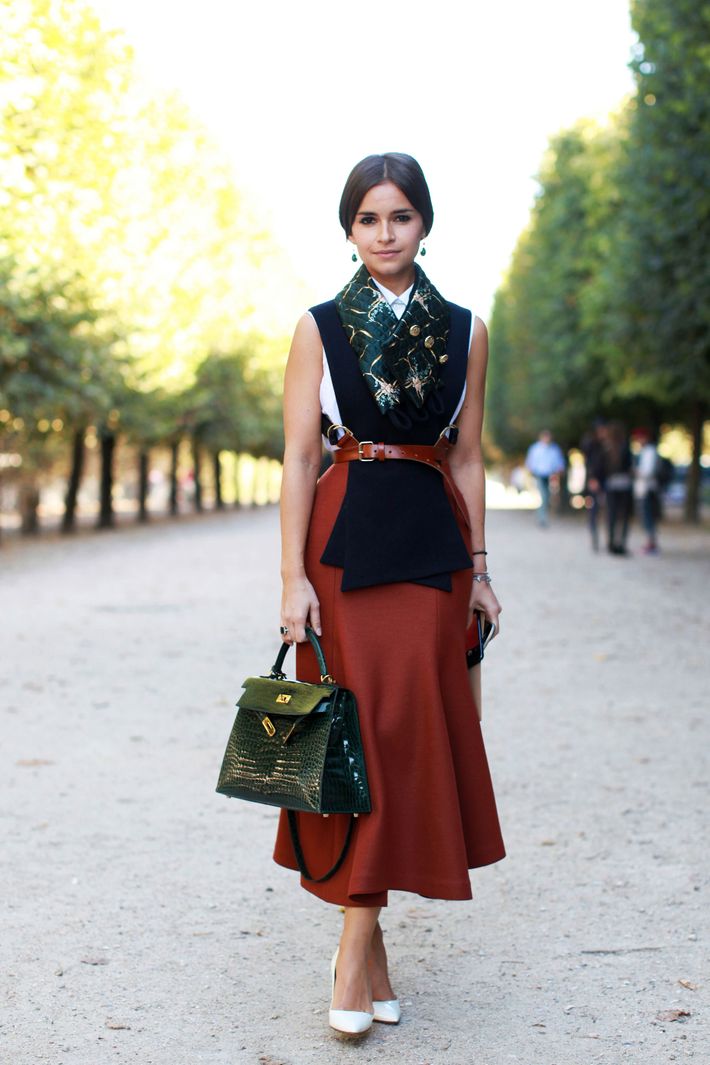 Belt a scarf to make it a vest.
A cozy trick for fall, this can be done well with both thin silk or thick knitted versions (like in this photo). Look for vintage or patterned pieces to layer over a plain tee shirt, then throw a cardigan or jacket over that.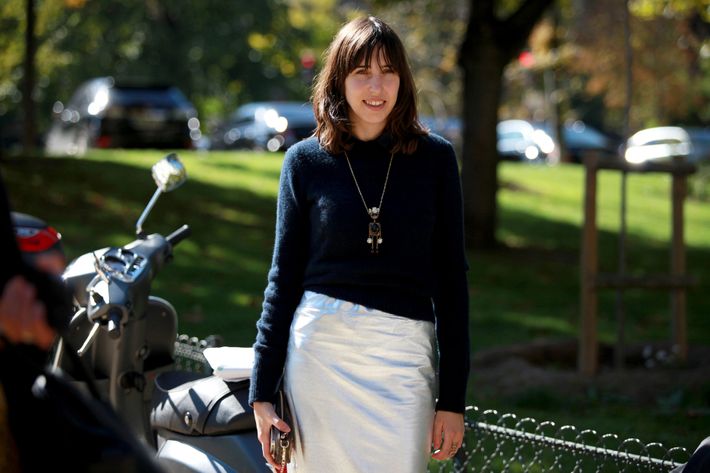 Wear a glamorous dress with a plain pullover.
Why leave something well-made and sparkly in your closet all the time?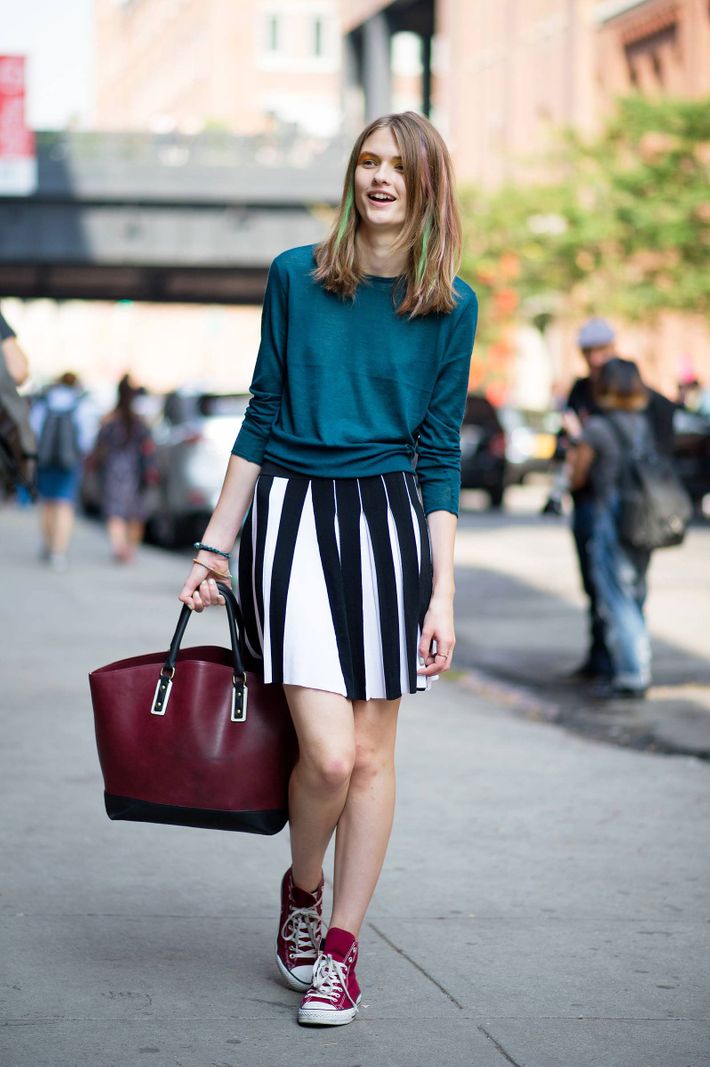 Dress down a girly outfit with sneakers.
Kristen Stewart pioneered this glam-tomboy look. The key for real people is to make sure the converse are neither brand new or too gross.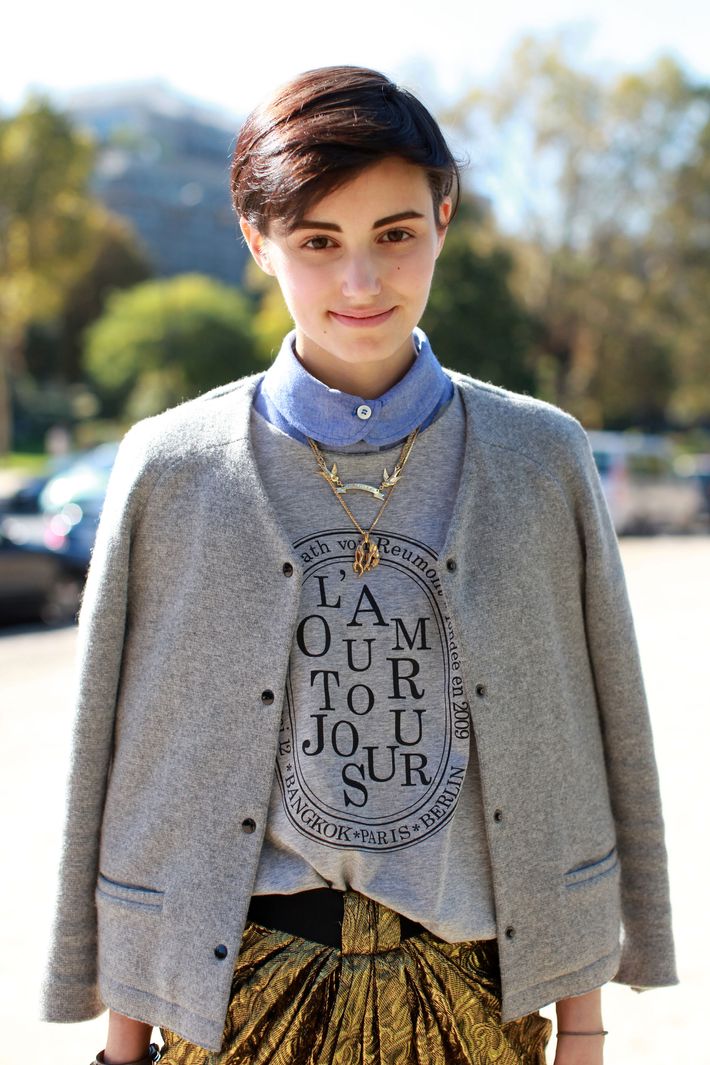 Layer tops in unexpected ways.
Specifically: a novelty tee over a buttoned up chambray collared shirt, worn with several favorite token necklaces over the shirt but under the collar.
Buy a great military-inspired piece and you're done.
Pair an old band jacket with well-worn boot cut jeans (try eBay with search terms like marching band, military brass, etc).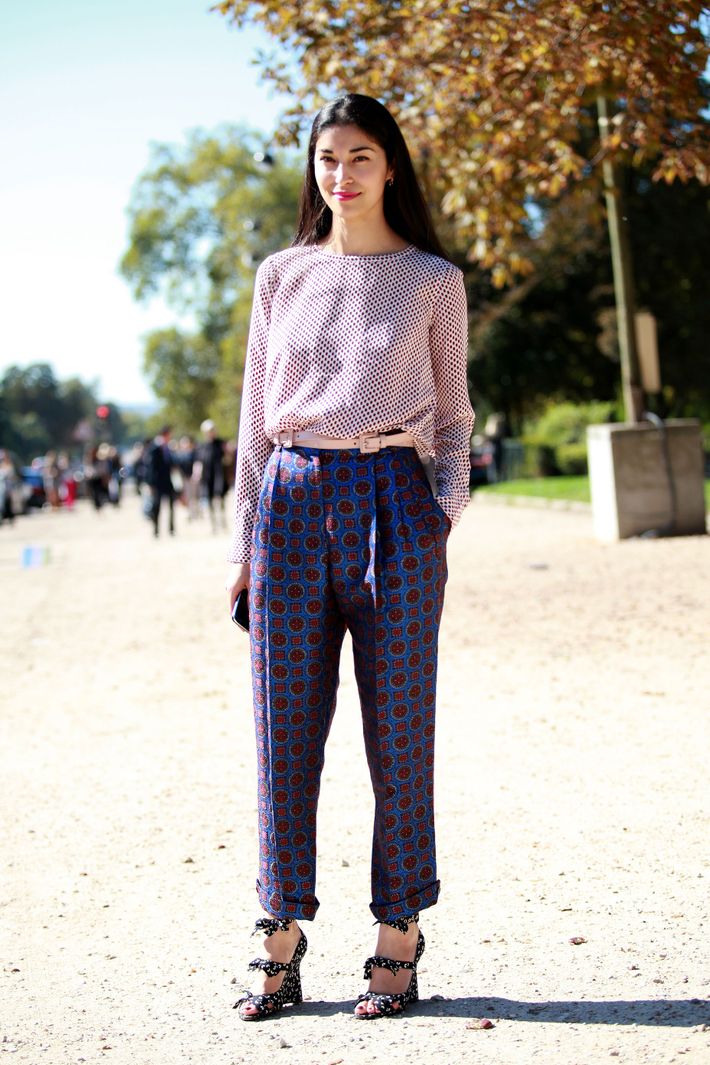 When mixing prints, make sure to shift the scale.
We also like trying florals with stripes or other more graphic prints for contrast.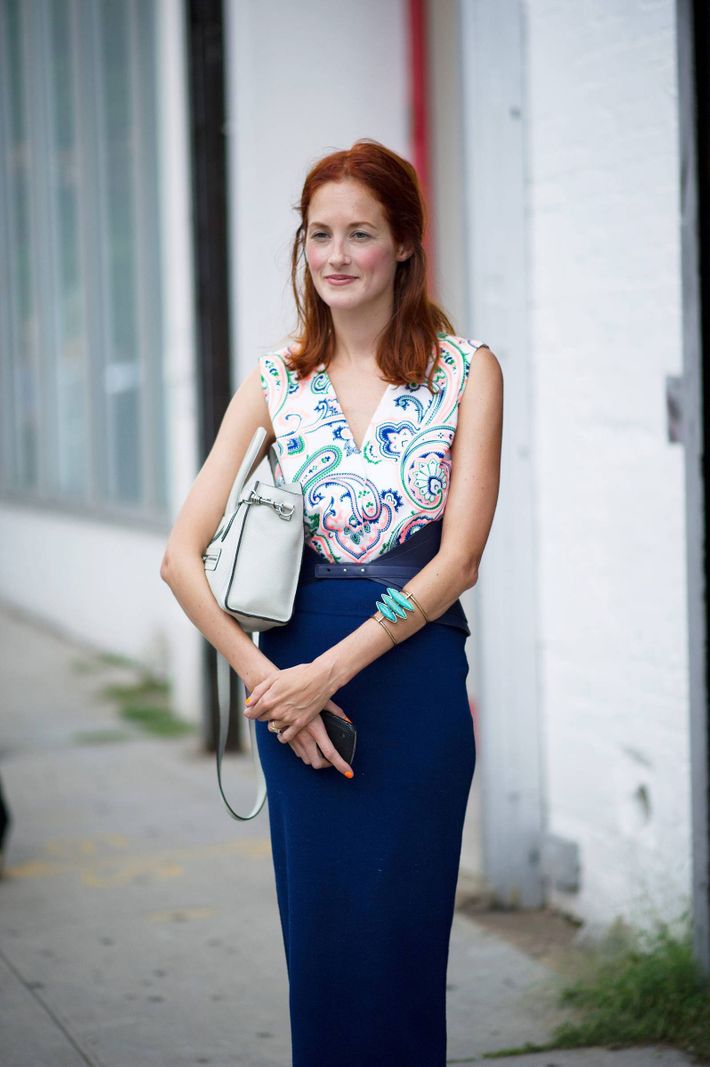 Throw on a bright, clashy nail polish.
The most universal, cheapest and easiet of all the tricks!