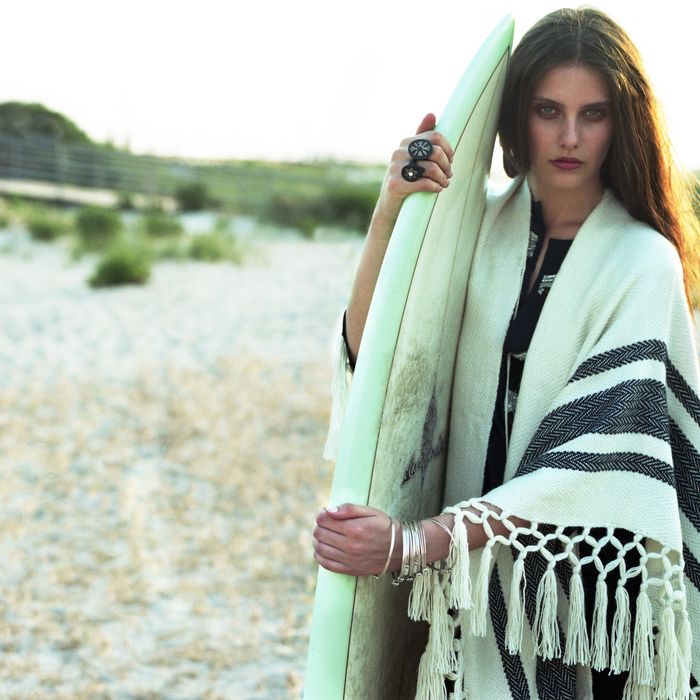 For Stephanie von Watzdorf, "resort" is a way of life rather than a mere season on the fashion calendar. Her new line, Figue, is designed with a wear-all-year, vacation-ready mindset, full of colorful bohemian pieces that seem destined for a suitcase. "I'm trying to help people understand that they can break the rules of dressing," she says. "It's really about layering and unlayering all the time. These are seasonless pieces meant to make one pack and run."
Having traveled since she was a child between New York, Positano, and Isola dei Galli off the Amali Coast (where she grew up eating figs, hence the name of the label), the designer is something of a gypsy herself. Unsurprisingly, caftans are a core item — "there will always be caftans in the line," she says – as well as brightly colored tunics, embellished tuxedo shirts, and fringed handbags. As a way to support artisans, she also hires local embroiderers in India to hand-bead and refurbish army jackets and bags.
Before launching her own line, von Watzdorf worked at Ralph Lauren, Giorgio Armani, and most recently at Tory Burch, where she was the founding vice president of design. Her new pieces aren't in quite as many stores yet, but can currently be purchased through private appointments at her SoHo loft and, starting this week, at Figue's website. With trips to Mexico, the Bahamas, and Bali already lined up this season, she's not waiting around for women to start buying. Click through for a preview of some of the designs.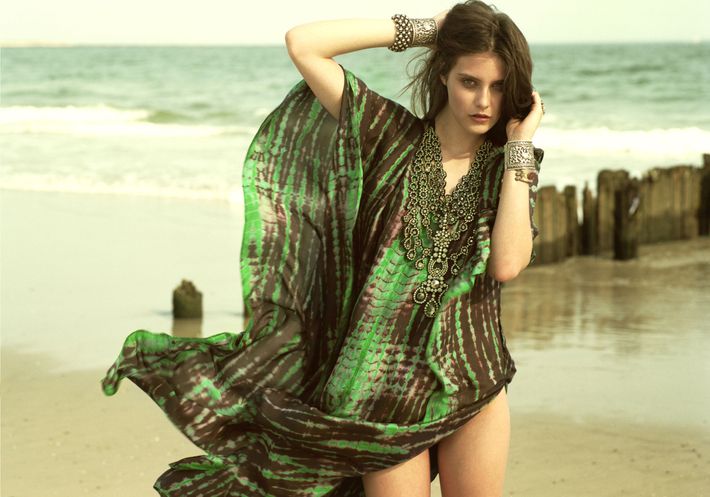 One of the many caftans in the line.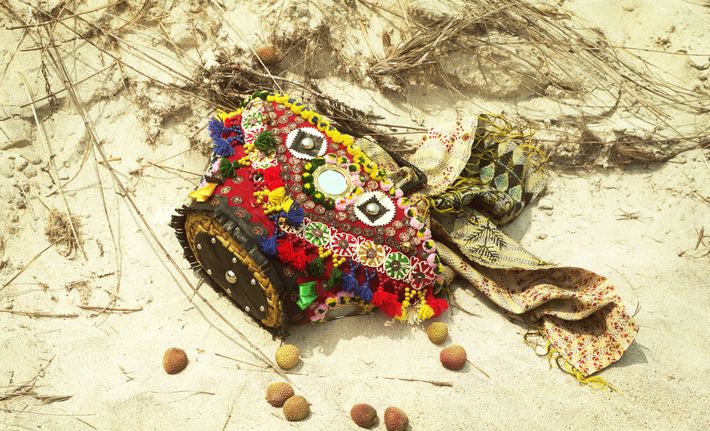 The "Tuk Tuk" bag, made by artisans in India.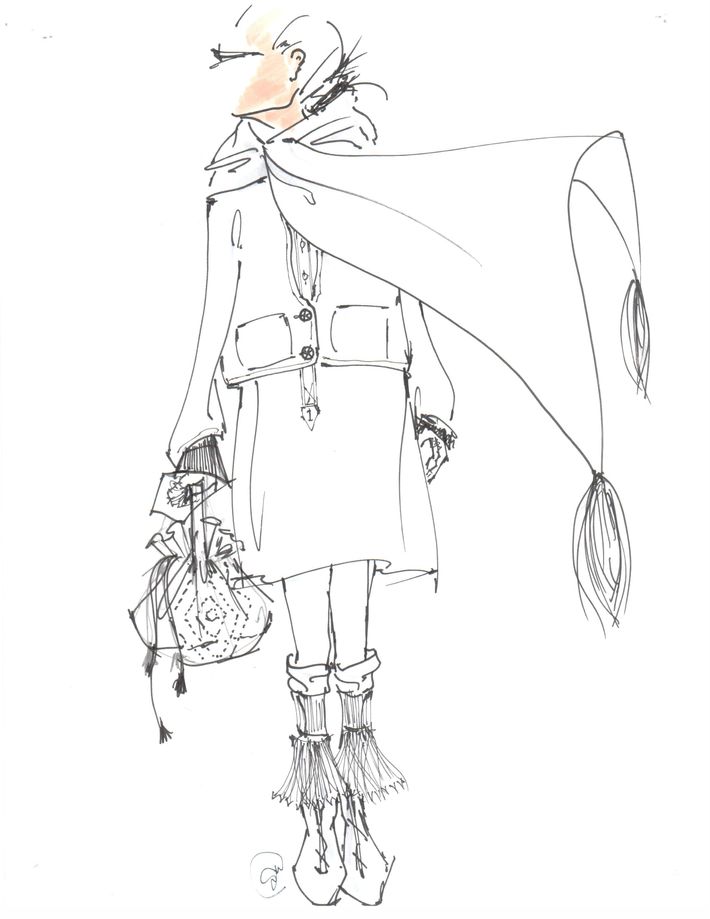 A sketch from the first Figue collection.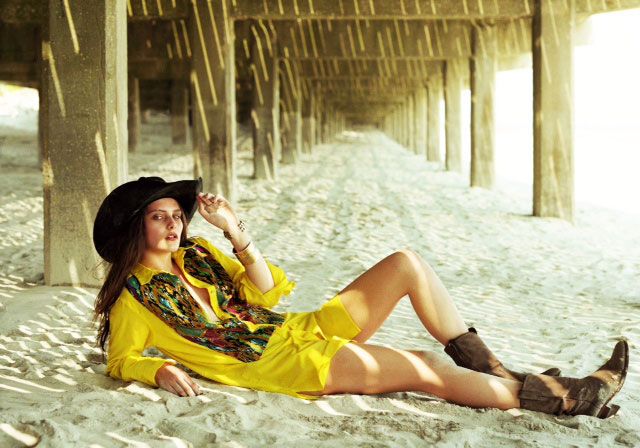 Another key piece: embellished tuxedo-style shirts.