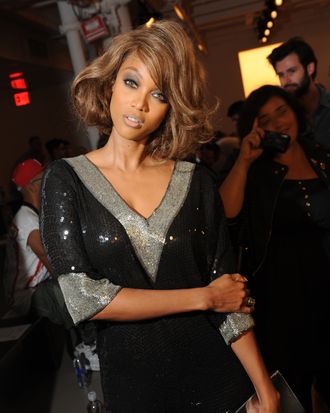 What a big day for good-looking dudes! Omelette spoiler Tyra Banks tweeted that ANTM has been renewed for summer 2013 — and here's The Twist, from the CW's blog:
In Cycle 20, for the first time, male models will be added to the group of contestants competing for the title of AMERICA'S NEXT TOP MODEL, and will move into the models' house alongside the women. Also in Cycle 20, viewers will continue to have a direct impact on the competition by voting for their favorite models though social media, helping decide who gets eliminated and who stays in the running to becoming AMERICA'S NEXT TOP MODEL.
Some thoughts: more Bryanboy, juice cleanses with two straws, Temptation Island.