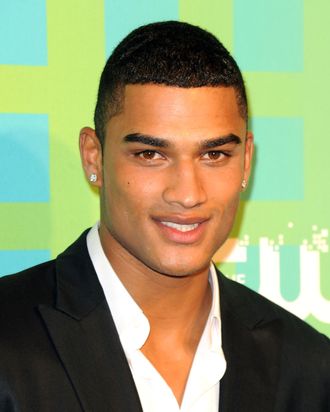 Photo: Joe Stevens/Retna Ltd./Corbis
Top male model and Top Model judge Rob Evans is now a wanted man. By the police, that is. The arrest warrant in question stems back to March, when an alleged felony assault "with a deadly weapon" left a man in the hospital. (Hard as it may be, please keep any dirty weapon-themed innuendoes to yourselves the comments.) TMZ reports Evans had been cooperating with cops throughout the case, but "suddenly went silent" in recent weeks. So the Beverly Hills police department now considers him a fugitive, and have sent a special-ops team out to track him down.
This all makes last week's campy prison-themed Top Model photo shoot a little awkward in retrospect.