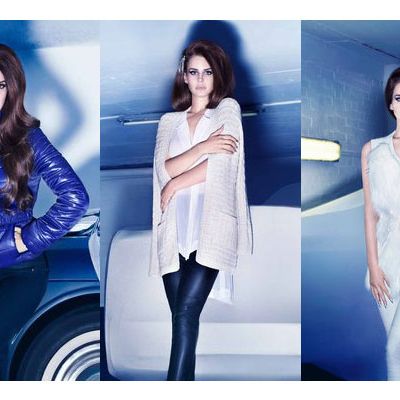 Lana Del Rey's winter H&M ads. No unicorn bush in sight, though.
Photo: Solve Sundsbo for H&M
Please humor our attempt to connect these two Lana Del Rey stories: Her new H&M ads for winter are out, and they show her posing in a parking garage wearing white fur, leather pants, and a belted puffy coat. Surely not by coincidence, she mentioned to reporters that she "loved wearing white, old fur and gold" while she was buying a $2,850 unicorn-shaped topiary at a nursery in West Hollywood this weekend. And lo, the common thread: Old white fur is totally the last stop before mythical-creature-themed lawn ornaments! Just think of all the ladies you know with gnomes in their yards.