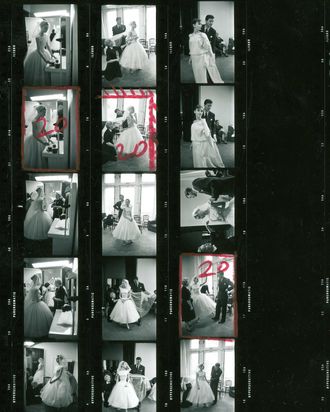 Photo: David Seymour/Magnum
The latest installment in our series of vintage contact sheets, featuring never-before-published images from the Magnum archives.  
Before Audrey wandered down Fifth Avenue in Breakfast at Tiffany's — wearing a soon-to-be-ubiquitous little black dress — Hubert de Givenchy created several costumes for Hepburn's character in Funny Face, including a tea-length wedding dress. See her here, photographed by David Seymour in 1956, at a fitting with the designer. Click on the image to enlarge, then zoom in to get the full, chichi experience.