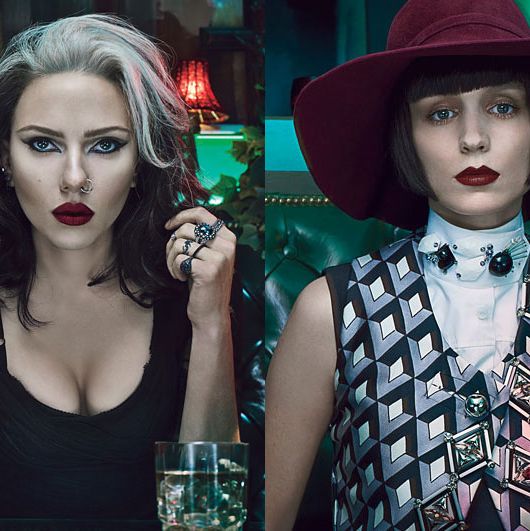 Scarlett Johannson and Rooney Mara.
Photo: Steven Klein/W Magazine
For its 40th anniversary issue, W magazine put out four covers with four actresses — Keira Knightley, Scarlett Johansson, Mia Wasikowska, and Rooney Mara — each dressed up in the style of the past four decades, shot by Steven Klein.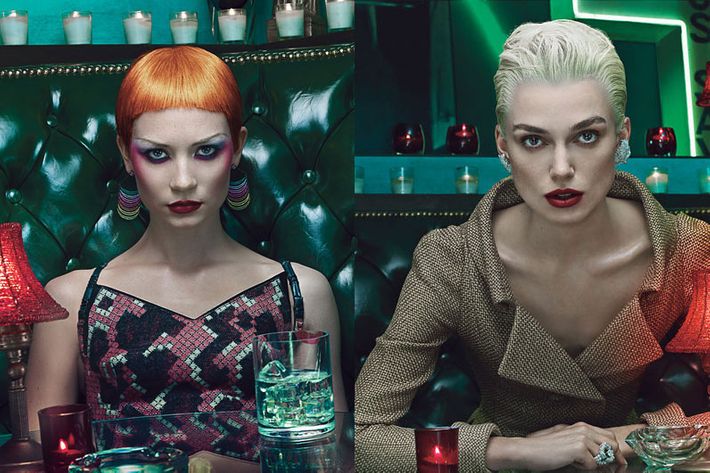 And rather than making each actress say banal things about how great her assigned decade was, they each got to gripe about their decade's worst trend, which is much more interesting. Turns out Rooney Mara doesn't like seventies menswear: "I find the way men dressed then to be kind of repulsive — especially disco style." Meanwhile, Johansson thinks turtlenecks are "so unfortunate," Wasikowska doesn't like scrunchies, and Knightley thinks skinny jeans are "very unfriendly." Fun game! We think flatforms are awful, and crop tops are a bad idea, and harness tops are impractic— oh wait, that's this season we're talking about.