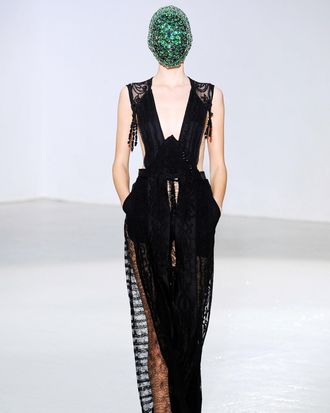 Photo: Alessandro Lucioni/Imaxtree
According to WWD, the Sam Taylor-Johnson–shot ads* are included in November's Vogue, Elle, Marie Claire, Dazed & Confused, and GQ. And based on the itsy-bitsy, behind-the-scenes photograph in the fashion newspaper, we think you can see the model's face! Is this becoming a trend? Taylor-Johnson also made several short films for the collaboration, which will be broadcast before the clothing hits stores next month.
* This post has been updated from its original version.