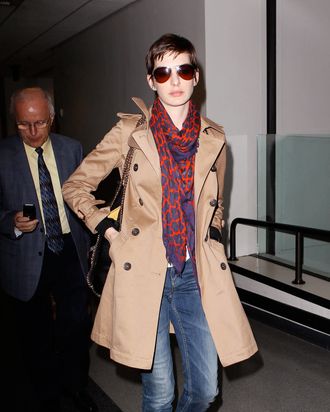 Photo: VP/Star Max/Getty Images
No need to feel guilty about your Thanksgiving weekend calorie splurges: even perfectionist Anne Hathaway cheated on her famous Les Mis diet.
Although Hathaway claimed to have limited herself to two thin, presumably historically accurate squares of dried oatmeal paste per day, "Page Six" reveals that she also indulged in some tubers. At a screening of Les Mis, Hathaway recalled excitedly telling Hugh Jackman (who also lost 30 pounds for the film) between takes, "I can have half a potato for my next meal!" 
Careful, Annie! The Academy does not look kindly on non-Method gluttons.