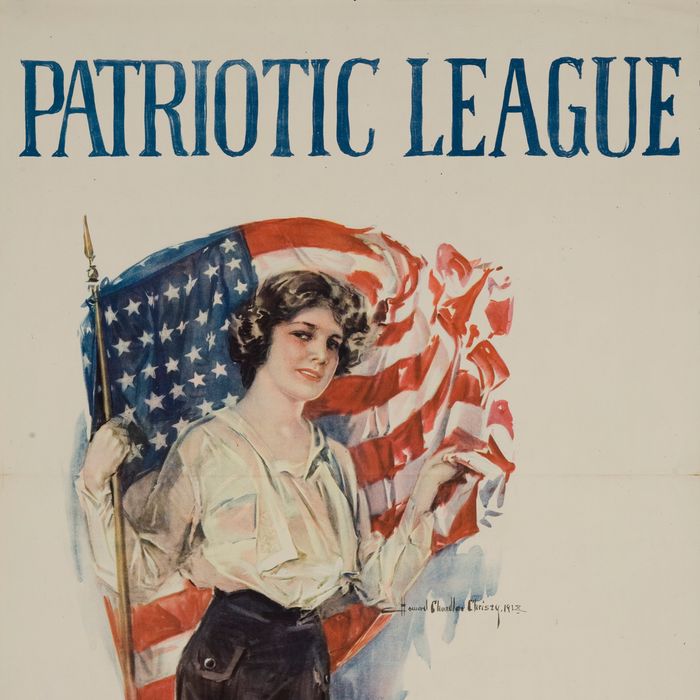 Photo: David Pollack/Corbis
Cue the "ladies' night" headlines. Less than 24 hours after the 2012 election ended, the overwhelming takeaway is that women were the real winners last night.

There's a lot to celebrate. At least twelve new women were elected to the House. Tammy Duckworth made it through a sexist campaign waged against her in Illinois. Up-and-comers like Arizona's Kyrsten Sinema and Connecticut's Elizabeth Esty won hotly contested seats. Indiana elected two women (both Republicans) to Congress for the first time in history. South Carolina's State Senate is no longer 100 percent male. Women will comprise a majority of Hawaii's congressional representation, and New Hampshire made history with the first all-female delegation — and a woman governor, Maggie Hassan, to boot. (When she's inaugurated, America will have five women governors; all oppose abortion rights.)

The gains in the Senate are perhaps most impressive. Wisconsin's Tammy Baldwin will serve as America's first openly gay senator, Elizabeth Warren prevailed in her Massachusetts Senate race, and Democrat Heidi Heitkamp won a late-breaking victory in deep-red North Dakota. Incumbent senators Dianne Feinstein, Debbie Stabenow, Louise Slaughter, Amy Klobuchar, Maria Cantwell, and Kirsten Gillibrand kept their seats. As of January, there will be twenty woman senators — more than at any point in U.S. history. Forbes columnist Meghan Casserly has already speculated that a future president may be among them; NARAL notes that even with small pro-choice gains, both chambers of Congress remain majority anti-choice.
"It's an echo of 1992, the previous 'Year of the Woman,'" Sam Bennett, president of the Women's Campaign Fund, told me over the phone just as Ohio was being called for President Obama. Twenty years ago, a record number of women candidates were on the ballot in an election that tripled the number of women in the Senate — to six. "All of the women that ran in that cycle cited Anita Hill," Bennett says. They were inspired to run after watching male senator after male senator stand up to question (and humiliate) her at the hearings.

This year's impressive gains, Bennett says, are also a response to male politicians' antics. But this time it's more about the voters' reactions: "In 2012, it's voters saying what they'll put up with and what they won't. They've had enough of politicians talking to women in this unacceptable way." She's referring, of course, to Todd Akin and Richard Mourdock — the GOP "rape caucus" candidates who made highly publicized, roundly criticized, and biologically dubious remarks about the female body. There's some early indication that voters were swayed by comments like these: Missourians told exit pollsters that they gave Akin's outrageous comments "some consideration" when deliberating. Senator Claire McCaskill handily defeated Akin, in what, prior to Akin's remarks, had been a tight race. Nationwide, Obama clocked a 38-point advantage with unmarried women.

Last night, I cheered as each return rolled in. I cursed when the sports bar where I was watching failed to turn up the volume on McCaskill's acceptance speech. I watched the count of women senators rise with no small amount of satisfaction. But something didn't sit quite right as I watched media outlets from Mother Jones to The Washington Post to Salon to WNYC declare 2012 another Year of the Woman. I'm not thrilled to label this "our year" when women are nowhere near achieving parity. The "Year of the Woman" narrative just goes to show that we're still labeling women's marginal electoral successes as outliers — more wishful thinking than watershed moment. As Senator Barbara Mikulski put it twenty years ago, "Calling 1992 the Year of the Woman makes it sound like the Year of the Caribou or the Year of the Asparagus.  We're not a fad, a fancy, or a year."

To the contrary — apparently we're every year. The "Year of the Woman" label has been slapped on every election in which women have made any sort of progress, no matter how minimal. Some observers dubbed 1984 the Year of the Woman when Geraldine Ferraro became the first woman to appear on a major-party presidential ticket. There were also some tepid predictions that the 1988 and 1990 elections would be groundbreaking for women. Then came 1992. But, though that election brought a solid group of women to Congress (four of the senators are still serving), the numbers were hardly approaching parity.

People just assumed the number of women would grow organically, Bennett says, but "we have flatlined for twenty years." In 2008, with Hillary Clinton a strong contender for the Democratic nomination and Sarah Palin's addition to the Republican ticket, the last presidential election was hailed as a milestone year for women in politics even though neither was elected. Then in the run-up to the 2010 midterms, Republicans attempted to seize the Year of the Woman narrative. Palin marshaled a team of "mama grizzlies": 47 women filed to run for House and five for Senate on the GOP ticket. But they failed to win en masse on Election Day.

We've made some incremental progress since 1992, but to achieve gender parity in Congress and secure women's rights more broadly, every year has to be a Year of the Woman. And not just in the campaign headlines, but on Inauguration Day. Women have to make steady gains not just at the upper echelons of government, but in the state legislatures where candidates are groomed for higher office. Looking further down the pipeline, it's hard to see how we get to a legitimate Year of the Woman anytime soon. Nine out of every ten states has a male governor, and women's representation in state legislatures has been stagnant since 2007, a year that Bennett calls a "veritable bloodbath."

That doesn't bode well. Candidates like Elizabeth Warren, who began her political career on the national stage, are rare. Nearly every woman elected to Congress last night has served in her state legislature. Before being elected to U.S. House seats last night, Kyrsten Sinema served in both chambers of the Arizona state legislature, and Elizabeth Esty was a state representative in Connecticut. Tammy Baldwin served in the Wisconsin state assembly for most of the nineties. Hawaii's new senator Mazie Hirono previously served in the state legislature and then as lieutenant governor.

"This is the toughest country in the world for women to ascend through politics," Bennett says. "We're the world's most powerful nation, and the stakes are high. The vitriol and the consequences are higher. The misogynistic portrayal of women in media fuels the tenor of sexism in political battles, which I would contend is higher here than in any other nation in the world."

Although when it comes to motivating candidates and voters, apparently sexist vitriol also has an upside. After years of the country inching to the right on reproductive rights, the bald-faced comments from Akin and Mourdock forced voters to open their eyes to the anti-choice agenda. And voters, particularly women, did not like what they saw. The 1992 Year of the Woman was also a reaction to a deeply anti-woman moment — the Anita Hill imbroglio. But if women's legislative gains are always a backlash to a backlash, how can we expect to move forward? Relying on voter outrage over extreme examples of sexism seems to all but guarantee that before we take one step forward, we have to take two steps back.

But in the absence of an Anita Hill hearing or a Republican rape caucus, how do we keep women's progress from flatlining? "Don't take the success of this particular cycle for granted," Bennett says. She spent Election Day calling the 120 candidates that the Women's Campaign Fund supported this year, asking each one to promise to recruit more women to run. Because for women, there's safety in numbers. New Hampshire's new all-woman delegation is a great example of what Bennett calls the "twin effect." When one woman is elected to the Senate, the chances of another woman being elected go way up, as voters get more and more comfortable seeing women in leadership positions and potential women candidates have more role models: women to run for, rather than men to run against.

Someday, when we crack the parity point — 50 percent representation at all levels of government — with strong candidates who aren't running against a surge of sexist rhetoric but on a proactive agenda, we'll be able to accurately call it the Year of the Woman. But if we've made it that far, I'm pretty sure we probably won't be using the label anymore.