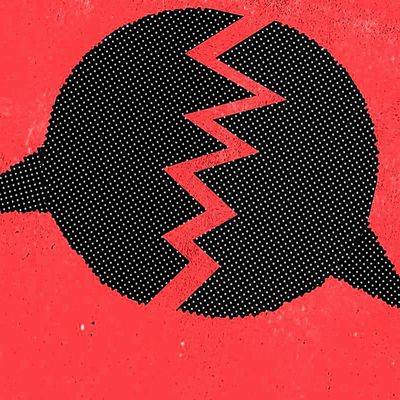 Ben Brown is the creator and lead rapper of the "pornographic comedic" hip-hop group A2M. Natalie, his first everything, is a New York City public school teacher. Years later, after seriously catching up sexually and partying hard with groupies who "throw themselves at me," he rejoins Natalie to look back and ask, What if?
BEN:
I met her when I was 20. We were both lifeguards at a pool in Yonkers. The first time I saw her in a bathing suit, I was very impressed. She had a great body — a big booty and little waist. And she's Puerto Rican, exactly my type. J. Lo is my dream girl.
NATALIE:
He asked me my name, and I was like, Oh he's cute. They don't make guys who look like him where I'm from. You know, white, Jewish, clean-cut, handsome. That was new for me. Then he told me his name was James Brown and even had them announce it on the speaker. So, he had a sense of humor too.
BEN:
Within two weeks, she was my girlfriend. I was 100 percent crazy about her. She was my first everything because I was a real late bloomer. I lost my virginity to this girl at 20 years old. She didn't know that, though. Somehow I managed to fake that I had moves.
NATALIE:
We had both lied about sex. I told him I was a virgin, but I wasn't. He told me he wasn't a virgin, but was.
BEN:
For the first year or two, my body was going crazy. I was like, This is it. This is it. I was dying to be around her at all times. As far as sex, I lasted 60 seconds, and we'd go seven or eight times a day. Youth!
NATALIE:
Sex was great. He's superhot. I always loved his lips! At the time, I was a professional dancer, going on tour. He loved hip-hop with a passion, and so did I. We'd listen to Biggie for hours and just feel happy.
BEN:
We would sit around, smoke blunts, and talk music for hours and hours. Then we'd go to the bodega and each get a Häagen-Dazs ice-cream bar. We'd just fuck, eat, sleep, and talk hip-hop. It was all I ever needed for the rest of my life.
NATALIE:
My mom wasn't feelin' him. One time he came to watch me dance, and she thought he wasn't praising me enough and that he was asking about the other dancers too much. I remember sobbing to her, like, "What are you talking about, Mom?"
BEN:
I had a complex about being so sexually inexperienced compared to everyone in my world. Mind you, I had friends fucking at their bar mitzvahs. But as curious as I was about other women, I only cheated on Natalie once, and it was just making out with a girl. I didn't want to. She wasn't cute. She just hit on me really hard, and I surrendered.
NATALIE:
I sensed he needed freedom. We tried having an open relationship, then we went on what I thought was going to be a short break. My philosophy was If it's meant to be, it will be. Going on the break was extremely hard for me, but I was sure we'd be together in the end because for the most part, we always had the best time.
BEN:
The minute I had a taste of freedom, I was done. I was like, I want her and her and her and her. There was a very powerful spell cast over me. Things were still vague with Natalie.
NATALIE:
It hit me he wasn't coming back. I cried and cried. It was inevitable.
BEN:
I honestly didn't want to hurt her. But I was going out all the time, and it fucked my mind up. Like, holy shit, there's a world out there that I've never been exposed to. Don't forget, I had still only had sex with one girl! I'm getting wasted; I'm dancing; I'm having a blast. Being with other girls, that was the priority, not Natalie.
NATALIE:
I don't remember an actual breakup. Eventually he was just … gone.
BEN:
The day we actually broke up, we were on my mother's couch. I was like, "Babe, it's over." I was a fucking dickhead about it. She was like, "But … but … " and I was like, "Listen!" and I snapped at her. I'll always hate myself for that moment. It was selfish, immature, asshole shit on my end. I am not the guy who makes women feel like shit. But I was in a very weird place.
NATALIE:
I didn't know I was his first until after we broke up. In retrospect, it explains a lot. He's tried to get me back throughout the years, but the hurt went too deep I think.  
Even so, I still compare most guys to him. He says he does the same with me. I think about him a lot.
BEN:
I've had a lot of fun, and then some, over the last few years. But I've never had feelings like I had for her.  Who knows what could happen in the future?
My only focus now is my music. It's comedic pornographic rap music. In other words, real hip-hop with hysterical lyrics of nasty shit. It started with a song "I Got Bitches," and now there's "Nasty Boss" and "Doo Doo Eyes" and "Scuba Dive." People really love it! It's raw, in your face, uncut, comedic porno shit.
NATALIE:
I know he's going to make it. Statistically, it's all there. Really hot guy with serious talent? Come on!
BEN:
Some women are freaked out by the songs. But I'd never call a girlfriend a "bitch" or a "ho." I'd never use this language around J. Lo. Or someone I loved like Natalie. It's just another side of me. It's my art.
NATALIE:
I have a boyfriend now. And my guess is Ben still needs to be single for a while.
BEN:
A2M recently preformed at Webster Hall; the show was a huge success. I was looking out on the crowd; it was surreal. We had groupies. It was a taste of what it could be, and I absolutely loved it. Did having women throw themselves at me freak me out? No. Not at all. Not one fucking bit. 
Follow Ben Brown's A2M on Twitter @a2mmusic, Facebook, and Soundcloud. Got a breakup you'd like to tell us about? E-mail thecut@nymag.com.