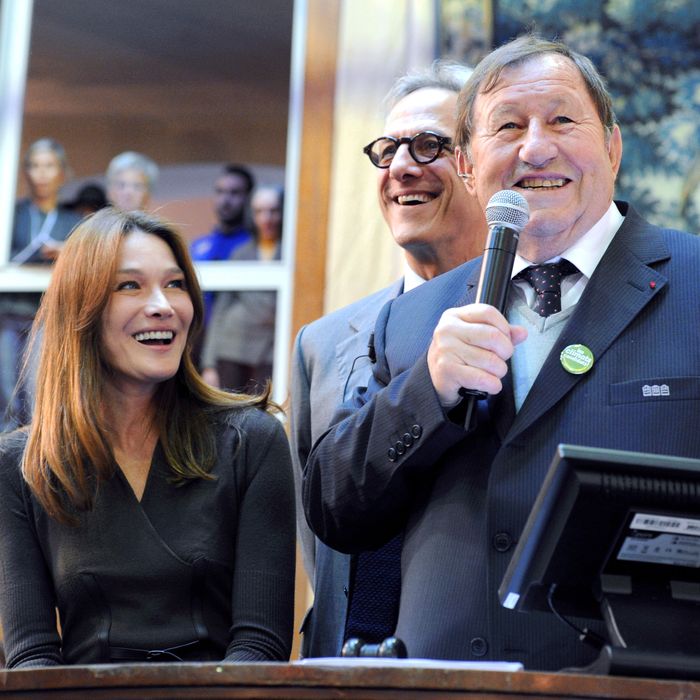 Photo: Philippe Merle/AFP/Getty Images
The former French first lady acted as guest auctioneer at Burgundy's annual Hospices de Beaune charity wine auction on Sunday, where she and Guy Roux, former coach of French L1 Auxerre's football club, presided over the bidding for the pièce du president (the chairman's item). Per the Telegraph, Caaaaarlaaaaa joked, "At €200,000, I'll deliver the wine. At €250,000 my husband [Nicolas Sarkozy] will deliver it with me." For $1,100 more, she'll throw in some pizzas.
She didn't say anything about the service.