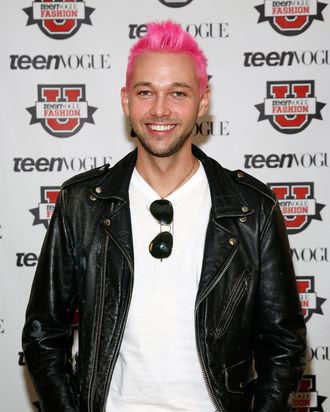 Photo: Andy Kropa/Getty Images
Chris Benz used to design for a "carefree, artsy girl who likes to have fun and forgets to pay her cellphone bill," like his daughters-of-famous-people friends Eva Amurri and Lola Schnabel, according to today's profile in the New York Times. But now that he's switched from "designer" collections to the more widely affordable "upper contemporary" — a move the Times calls "still unusual" — Benz has become acquainted with a different kind of girl. Less Edie Beale and more Tavi Gevinson. 
"I'm very Virgo and structured and clerical about things, so I'm fascinated by those girls," he said. "She's still there. Maybe she lives in a smaller town, far away. But right now she's sending out for college catalogs."
"Sending out"? For a catalogue, like, printed on paper? Apparently Benz girls are also bad at the Internet.