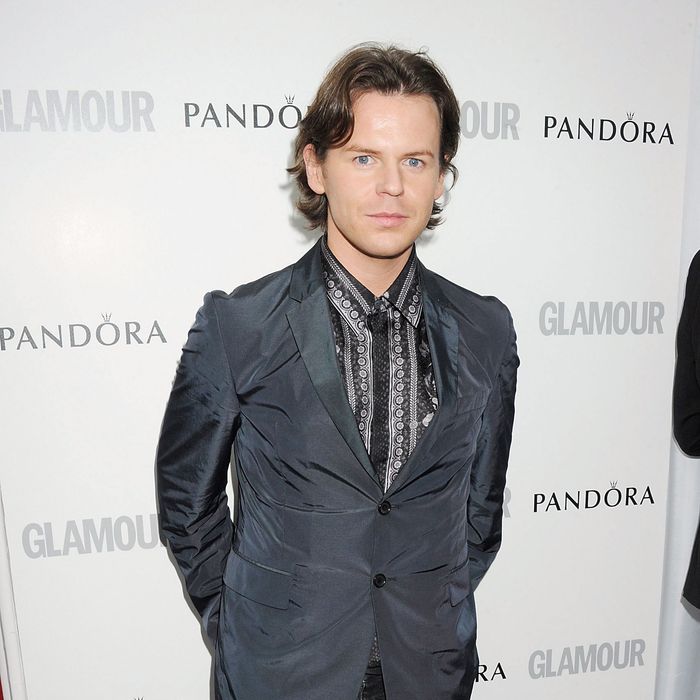 Photo: Dave M. Benett/Getty Images
According to Le Nouvel Observateur, Kane will join the fashion house December 1, though no source is cited, and there's been no confirmation from the designer or Balenciaga … but Le Nouvel Obs is a pretty reputable publication (a real French person just told me it's a mix of the Times and The New Yorker). If true, Kane replaces Nicolas Ghesquière, whose last day as creative director is November 30 — Balenciaga CEO Isabelle Guichot did previously tell WWD that a name would be announced "as soon as we're ready," adding, "We have a short list." Friday night discussion topic, everyone!
Update I: Elle.fr spoke with the fashion house, which denied Christopher Kane's December 1 arrival. Balenciaga said no decision has been made (i.e. Kane hasn't been ruled out, for the optimists), and a new creative director would be appointed in two or three weeks.
Update II: A spokesperson for the designer told WWD, "Rumors surrounding Christopher Kane's appointment as creative director of Balenciaga are unfounded."
Update III: The Cut's multiple e-mails to Le Nouvel Observateur have gone unanswered as of this update (Saturday, 5:45 p.m.).
Related: Lagerfeld Has This Ghesquière Thing Figured Out
Is Natacha Ramsay in the Running for the Balenciaga Job?
Why Balenciaga's Designer Was So Influential
Balenciaga CEO: 'We Have a Short List'
Nicolas Ghesquière to Leave Balenciaga [Updated]