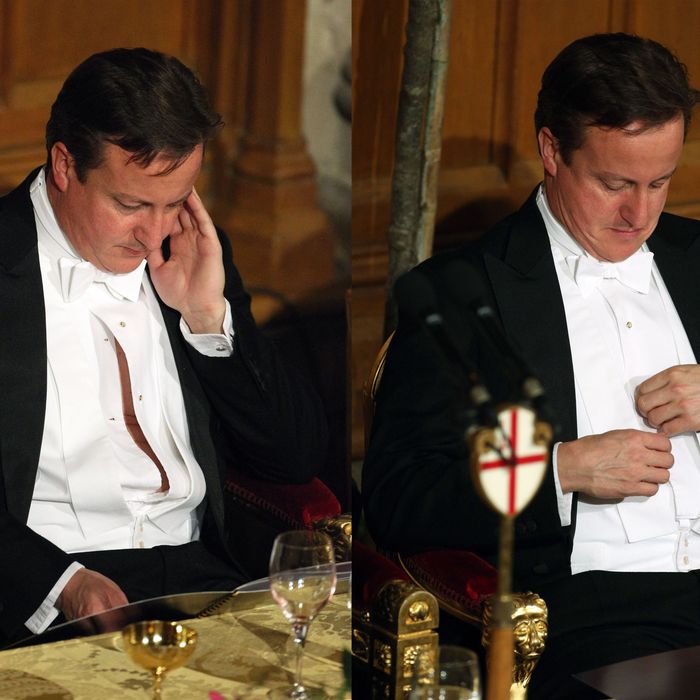 Photo: Oli Scarff/Getty Images
At last night's Lord Mayor's Banquet in London, David Cameron's dress shirt came undone. While the exact cause of the cleave-show is unclear, the Telegraph calls it "shirt gape — the result of shoddy buttonholemanship," a subject the British likely study "at University." The paper continues:
Of course, any, or all of the following, helps this particular affliction along:
Too tight shirt
Too big boobs
Too much dinner

Poor Dave seems to have fallen foul of at least one of the above (it would be indelicate of us to suggest any more).
Indelicate? What, your prime minister can't keep it in his … shirt? Well, bust my buttons! Where does he shop … the GAPE?