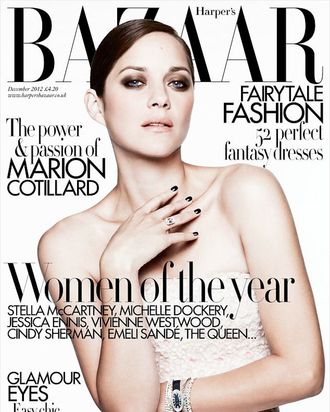 Marion Cotillard for Harper's Bazaar UK.
Marion Cotillard was one of the year's most popular cover stars. She appeared on a flurry of fashion magazines in late summer and yet another wave this fall (coinciding with the release of her movies The Dark Knight Rises and Rust and Bone, respectively). Aside from having her pose with slightly parted lips, each magazine tried their best to do something "different": American Vogue shot her with barely any makeup, WSJ. patted her down with matte white powder, and W groped her with red hands. Which magazine portrayed her best? Click through our slideshow for our evaluations.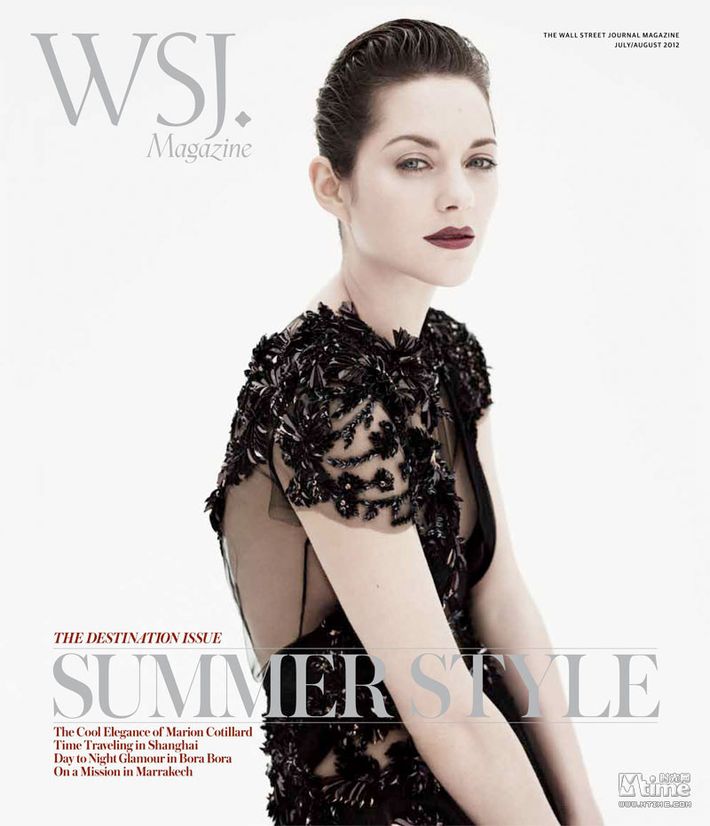 WSJ. magazine, July/August issue
Shot by Josh Olins in a fall 2012 Gucci dress, Marion's matte, ghostly skin and dark lips make for a harsh image, and she's nearly unrecognizable. Her hunched-over posture is problematic, too.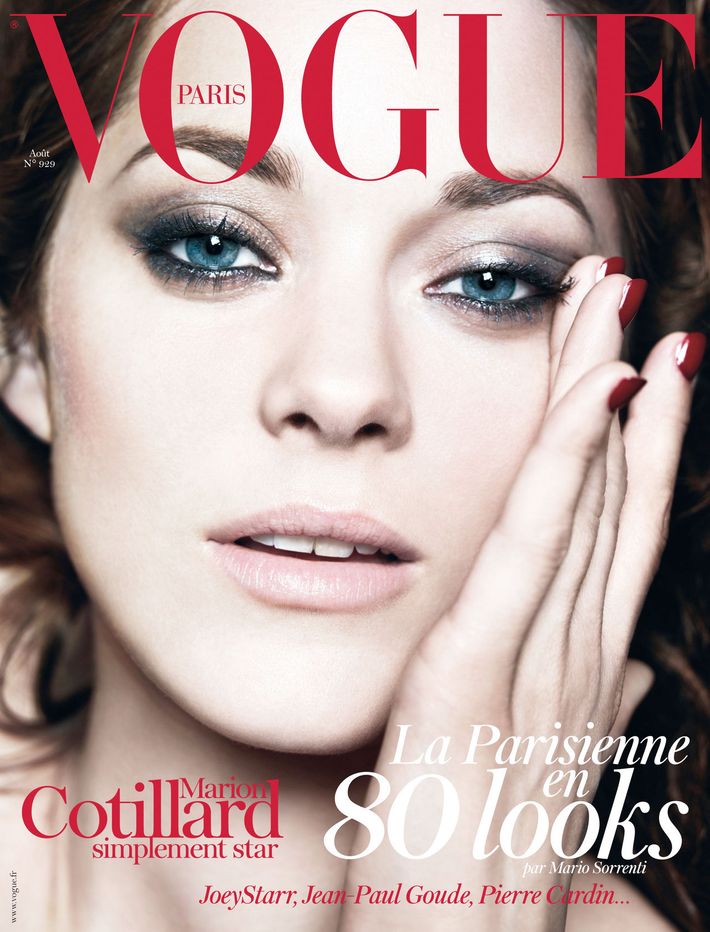 Vogue Paris, August issue
It's rare for a head shot like this to land a fashion cover — no clothes! Photographed by Mario Sorrenti, this is a lush portrait, and that one stretched eye makes all the difference (also, convenient: They only had to airbrush out the laugh lines on one eye). One qualm: They did away with her forehead mole.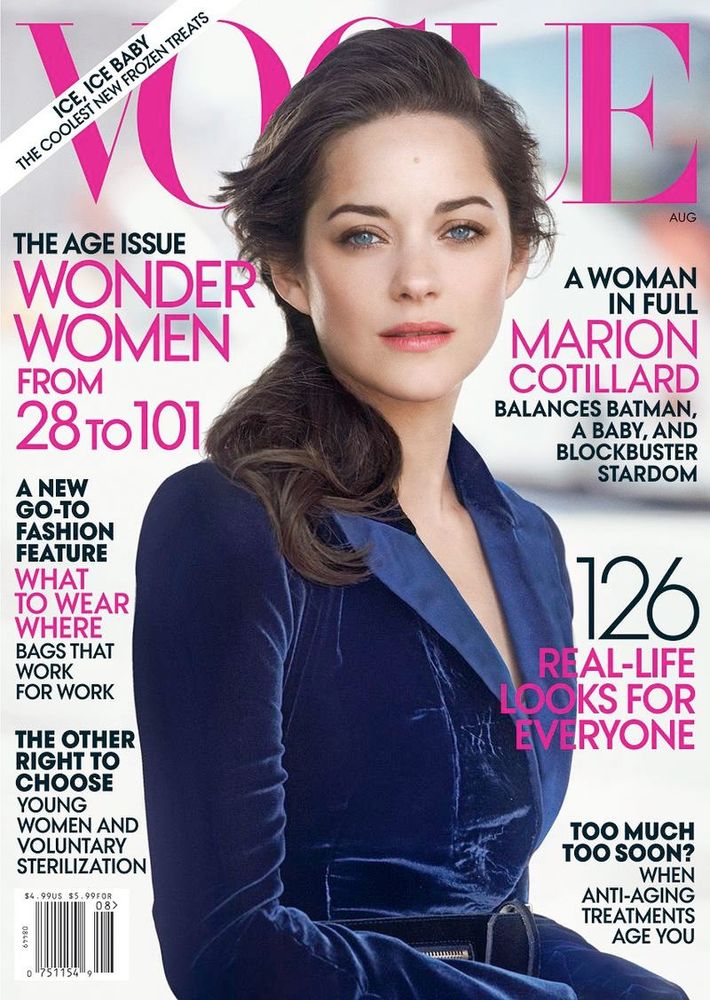 American Vogue, August issue
This cover, by Peter Lindbergh, is the most natural-looking of them all, with mussy hair and barely any makeup. It's lovely, but also a little … well, boring. Not loving the velvet blazer either.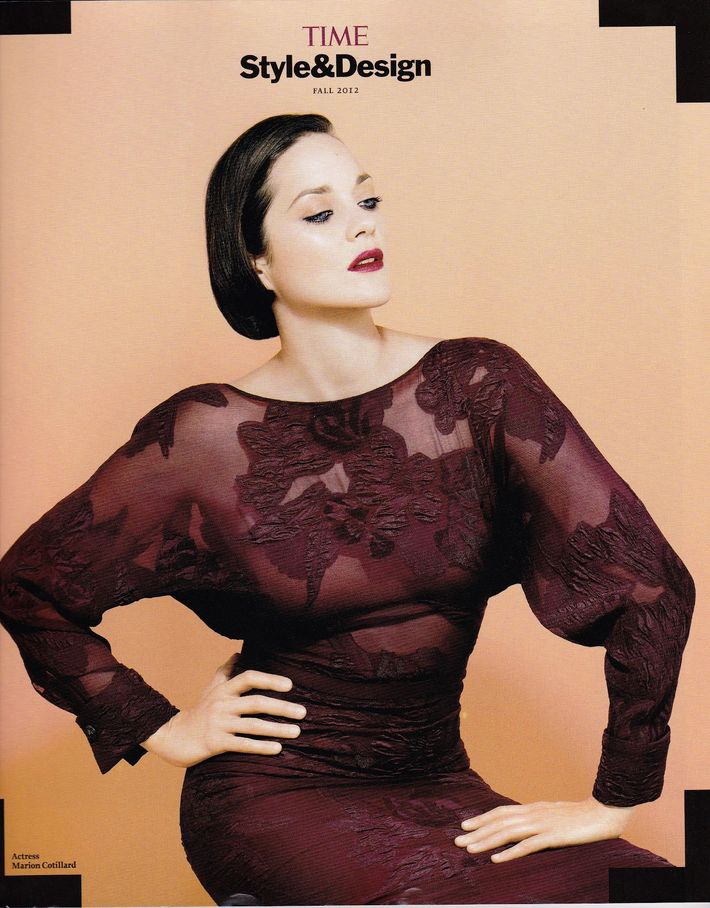 Time Style & Design, fall issue
Shot by Peter Hapak, she is evidently wearing a hairnet here, and her downcast eyes are a wasted opportunity to show her face's best feature. On a positive note, her body position is arresting. Not sure about the puffy sleeves.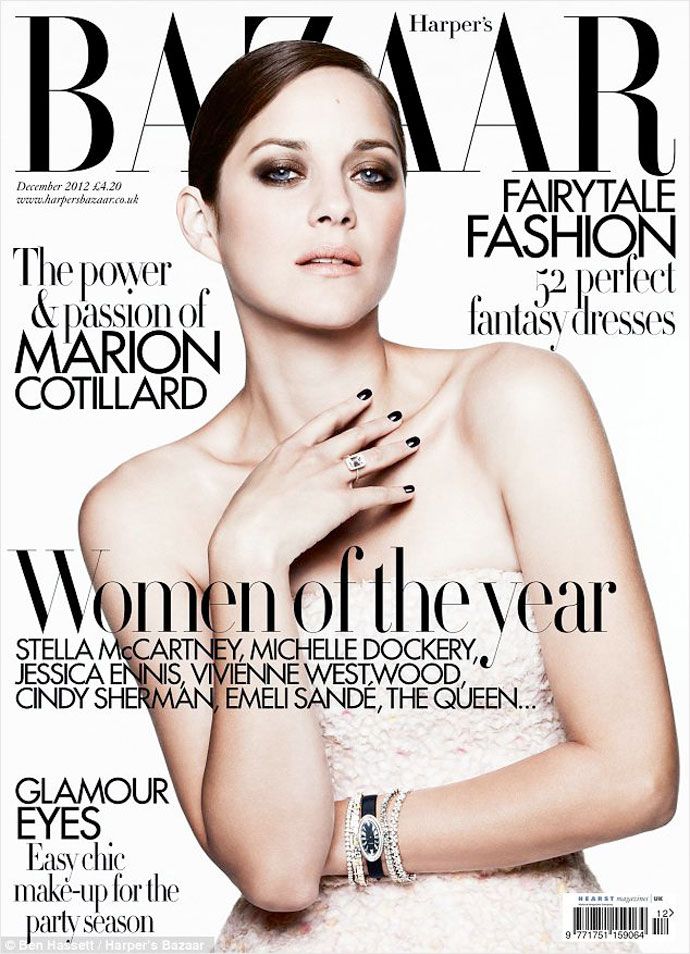 Harper's Bazaar U.K., December issue
Photographer Ben Hassett played up her very pale skin, and she looks luminous. The makeup and pose are quite similar to French Vogue, only with clothes and jewelry showing. Pretty, but not revolutionary.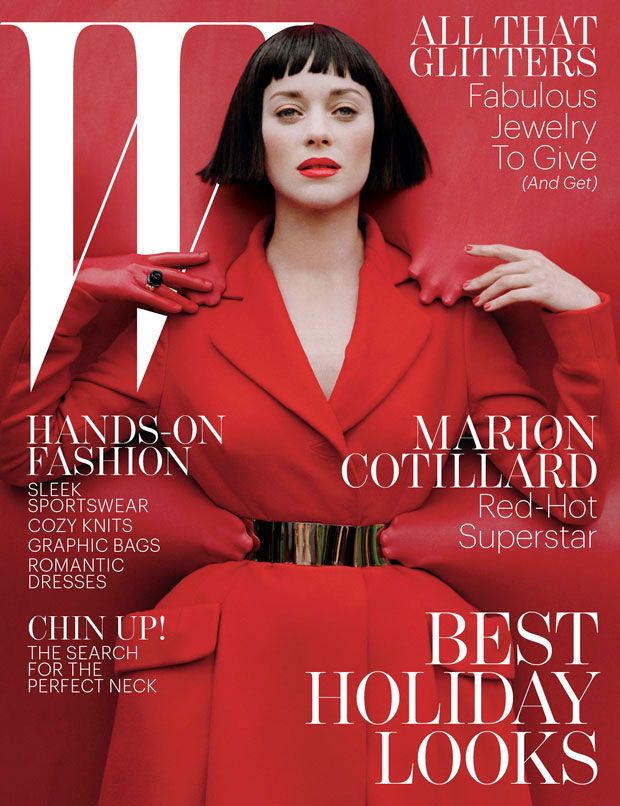 W, December issue
Shot by Tim Walker, this is by far the most inventive cover she's done this year. Yes, those red hands groping her from behind are weird, but the blunt bangs, bright-red lips, and red Dior Couture coat make for an exciting image. This one wins, just because we want to keep looking at it.