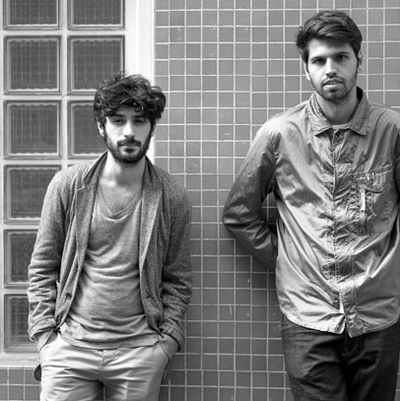 Photo: Ludovic ZUILI/2010
David Obadia, 23, and Nelson Hassan, 22, are born-and-bred Parisians, but that didn't stop them from naming their line Brooklyn We Go Hard. "To me, Brooklyn is half-underground and half-mainstream," Obadia told the Cut. "There is a paradox that I like a lot." The two friends started the company in 2010 as a T-shirt brand, using images taken by photographer friends in, yes, Brooklyn to make graphic shirts. It quickly grew to include button-downs, sweaters, jackets, and pants — all in earthy colors with tribal details. After working the trade-show circuit, the line was quickly picked up in stores worldwide; it's now stocked in seventeen countries, including at Opening Ceremony, Colette, and Kitsuné. In the past year, BWGH designed special sweatshirts in collaboration with these stores.
Kid Cudi, Theophilus London, and Roger Federer are now fans of the brand, which Obadia refers to not as a brand but as a "small movement." Of course, that comes with a print magazine — in collaboration with Snatch — and exhibitions through Europe with photographer, artist, and chef friends. That process mimics Acne, in Sweden, although Obadia credits Stussy, Converse, Surpreme, and Pigalle (where he used to work) as his "movement"'s greatest influences.
The clothes themselves are largely inspired by travel to cities like Burano, Italy, which dictated the colors and textures — brick and blue, to name two — of last season's line. "Type 'Burano' on Google, in five seconds you're going to understand which color I'm speaking about," he says. Like many young designers, the focus is on luxe basics, pieces that might be called overly simple if not for the materials and construction techniques on display. "It's about doing really simple stuff with amazing fabrics, giving each garment one detail to make it more — " he says, pausing, "I don't know. Different." Click ahead for a look at the line (on older male models, for a change) and to see what he means.