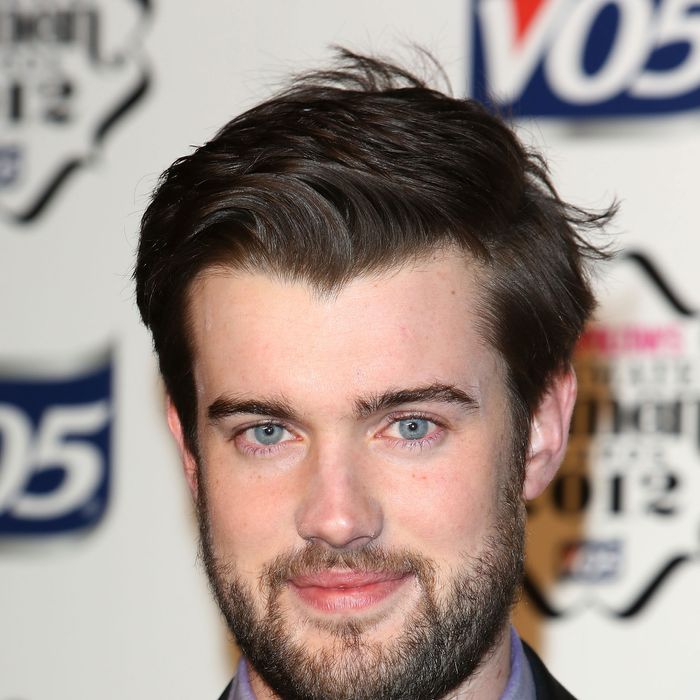 Inspiration.
Photo: Tim Whitby/Getty Images
If you survey the men in your life today, you'll probably find that they're mostly clean-shaven. That's just how most men roll these days, even in our era of embracing lumberjack fashions. But over the next week, you may witness a number of those smooth cheeks growing rough and stubbly. Men will start compulsively rubbing their chins and upper lips in a highly annoying manner, as though searching for nits. They will greet each other with beard-related compliments and post Facebook updates on the status of their whiskers. Folks, welcome to Movember.
Technically, the rules of Movember state that participants must begin the month with a clean-shaven face. Some gentlemen who are challenged in the facial hair department — ahem — have used Sandy-related office closures as an opportunity to get a head start. Many are participating with co-workers so that they can all bond over having itchy, half-grown-out shrubbery on their chins. Some won't be able to make it through, and once forced to contend with patchy growth, will shave everything off. Others will bask in the gloriousness of their manly face fur, and might even keep it through the winter. All of them will discuss their facial hair preferences at length. 
While the official purpose of Movember is to raise money for men's health issues, particularly prostate and testicular cancer initiatives, many men will admit that they're forgoing the razor more for the camaraderie and the sake of conversation. And we at the Cut, as avid facial hair enthusiasts, will support you and tolerate your scratchy kisses. (According to Movember.com, that makes us "Mo Sistas," which we can get down with. Also of note: Both male Cut staffers are bearded year round.) So press on, Movember participants! We will be tracking your progress and serving you with whisker-related encouragement throughout the month.