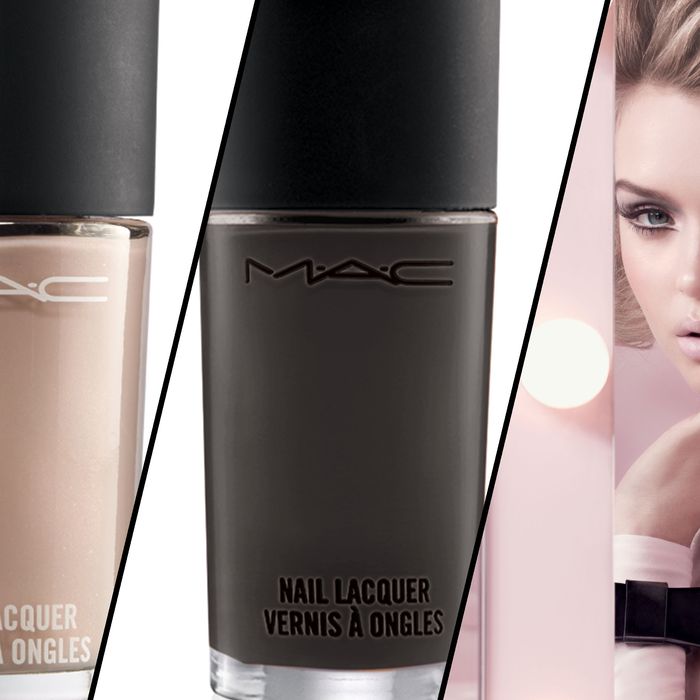 Photo: Courtesy of M?A?C Cosmetics
For an upcoming M.A.C. cosmetics video on the holiday collection, Glamorous Daze, editorial nail artist Jin Soon Choi recreated a nail-art look she describes as "a high-style couture look." We just think it's a graphically cool way to participate in the whole nail-art craze without having your hands look like they got in a fight with glitter. So we asked Choi for a step-by-step guide.
Step 1: Apply JINsoon Power Coat to prep your nails.
Step 2: Apply one or two layers of M.A.C. Nocturnelle polish as the base over the entire nail bed. Let dry.
Step 3: Use an opaque beige, like M.A.C. Endless Night, to paint over the black polish, leaving a black border around the sides and top of nail. Let dry.
Step 4: To finish, apply black polish to the tip of the nail, French manicure-style, connecting both black sides to create a thin line around the whole nail.
Step 5: Apply JINsoon Top Coat to add a high-shine finish.