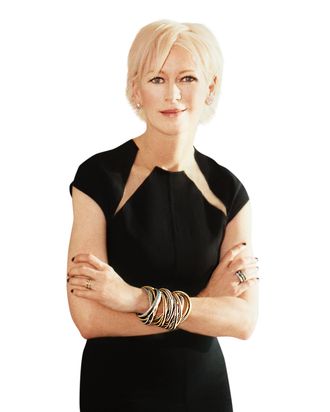 News broke yesterday that Joanna Coles had laid off nine staffers at Cosmopolitan, including seven in the features department and two in the photo department. When reached for comment, a spokesperson for the magazine said Coles was out of the office with her family but had this official statement:
"New incoming editors in chief often want to form their own teams. We will be announcing more new hires shortly."
Coles moved from Marie Claire to Cosmo after former editor Kate White's departure at the beginning of September, and she's been busily swapping staffers with other Hearst magazines ever since. Currently, the sole features editor who remains is Jessica Knoll, whom Coles greeted at the first staff meeting with "Kate told me you're a rock star … But Kate's gone, so it doesn't matter now." (Coles is British, so chalk it up to dry humor.) Anyway, surely Knoll won't be alone for long. 
Related: 
Sitting In on Joanna Coles's First Cosmo Staff Meeting
Joanna Coles Replaces Kate White at Cosmopolitan Magazine [Updated]