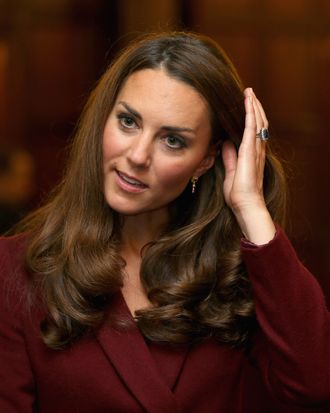 Kate Middleton, mom-to-be?
Photo: Chris Jackson/Getty Images
Jessica Hay, a former roommate of Kate's who is apparently a legit source because she was invited to the royal wedding, tells British magazine New Idea that the royal couple will announce Kate's pregnancy in December, reports the Post. (Presumably, Hay will not be getting an invitation to the baby shower.) If this is true, then we can assume December is the three-month mark, which means the baby's due in June! A spring chicken! We can't get our hopes up too much, having had them cruelly dashed before, but let's all keep our eyes peeled for K-Mid covering her tummy even more than normal.