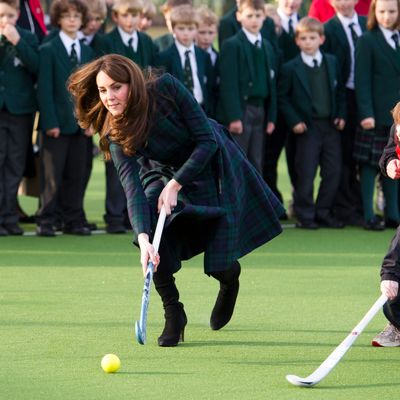 Kate and her bangs on the field.
Photo: WPA Pool/Getty Images
Today, Kate Middleton and her bangs visited her alma mater, St Andrew's, where she met with pupils and unveiled a plaque to open a new artificial-turf playing field for the school's field hockey team. As she was a member of said team during her St Andrew's days (from 1986 to 1995), it was only fitting that she christen the field herself. And despite her decidedly nonathletic outfit — high-heeled boots and a tartan skirt suit by Alexander McQueen — she gamely picked up a stick and scrimmaged with the kids. 
It would be almost comforting to see that Kate's dribbling skills were a little rusty, but, of course, they weren't. Based on our own years of high-school field hockey glory, she was actually good, especially considering her lack of hair tie and headband fashioned from prewrap athletic tape (if you don't know what we're talking about, then you probably never will). Click through our slideshow to see for yourself.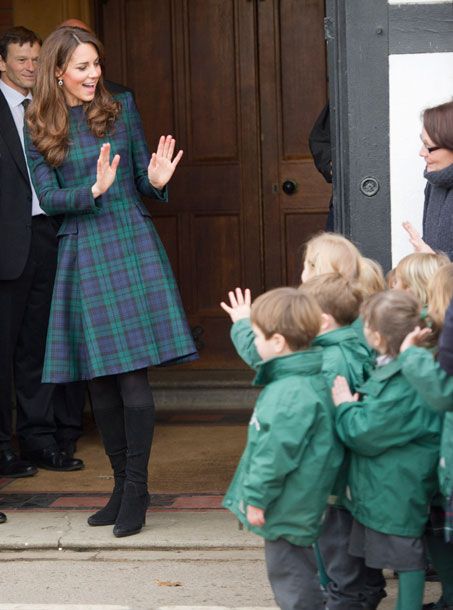 Nothing's more startling than a pack of schoolchildren in color-coordinated scrunchies.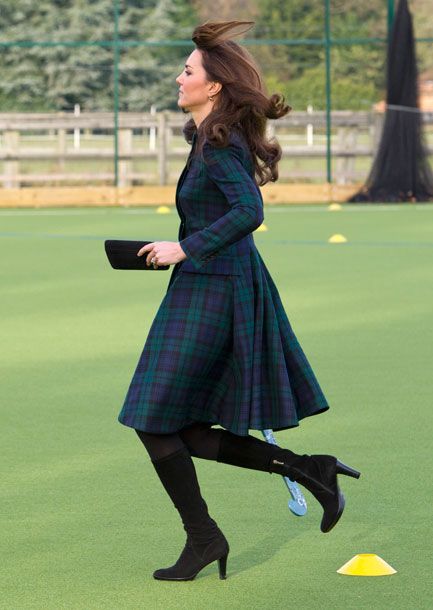 A token bangs moment.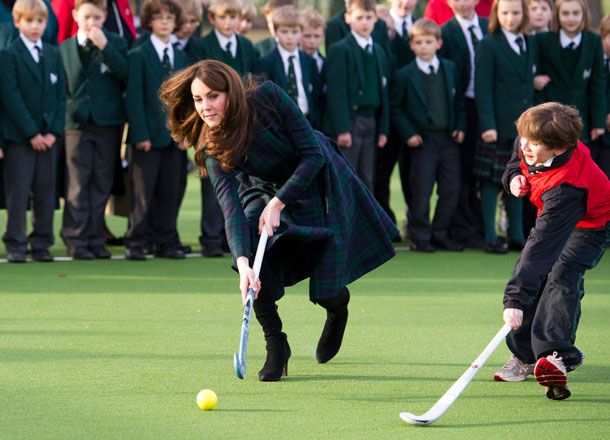 A very well-executed push pass.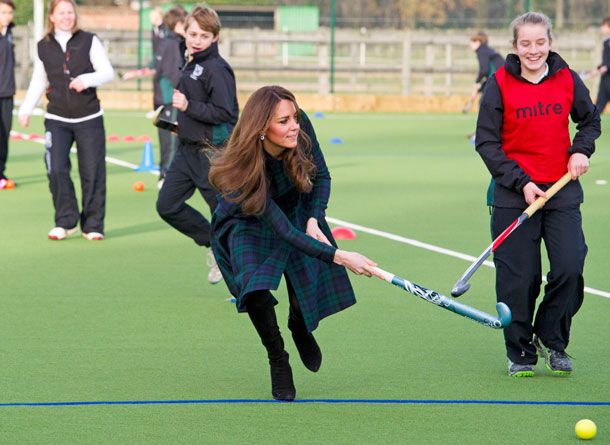 Excellent follow-through; she's also obeying the rule of keeping her stick below waist level.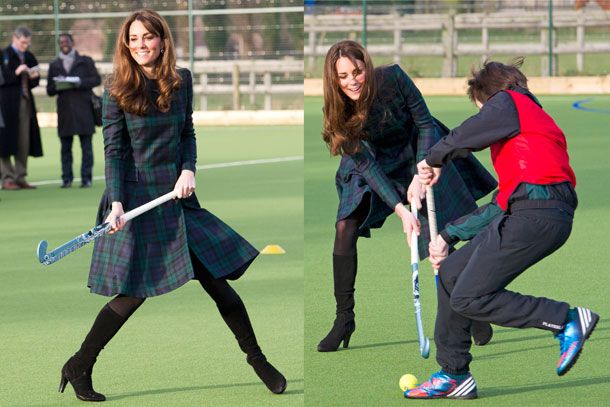 Our high-school field hockey coach would approve of her hand positioning, although she looks close to committing a hacking foul here (on the right).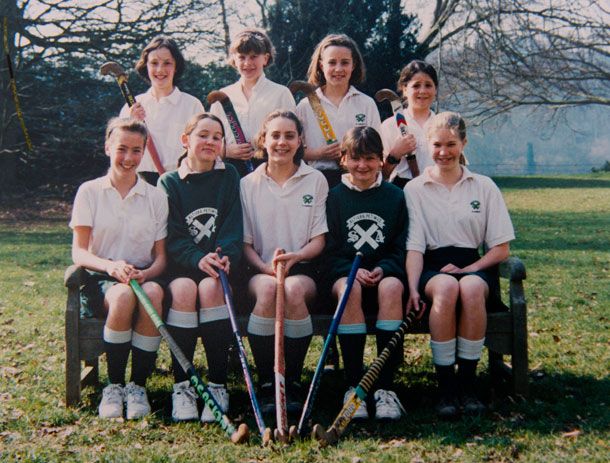 See wee Kate, bottom center! This photo is undated, but based on her level of awkwardness, we'd say she's around 11 or 12 years old.