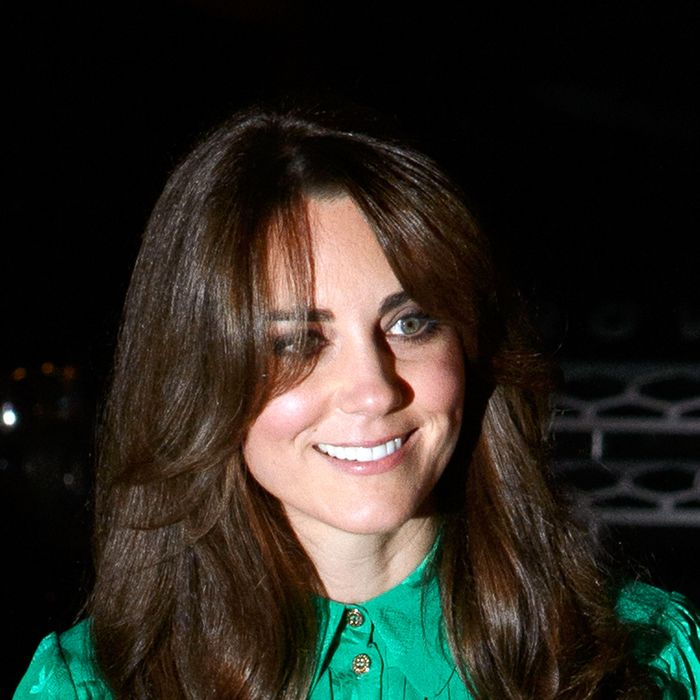 Meet Kate's new fringe.
Photo: Ben Pruchnie/Getty Images
Kate Middleton went out in public yesterday with a new haircut. Instead of the long, angled layers she's worn for years, she now has cheekbone-length bangs — the bouncy, face-framing kind you're always considering until you realize you won't be able to tuck your hair behind your ears because it just won't … quite … reach. In Kate's case, though, now she can hide behind her fringe, which might come in handy sometimes.
As some folks have already pointed out, Kate's feathery, eye-skimming bangs are awfully Diana-esque, minus the bowl cut. If she starts adopting Diana's tendency to tilt her head forward and peek out from beneath her hair, then we'll never hear the end of it from Tina Brown.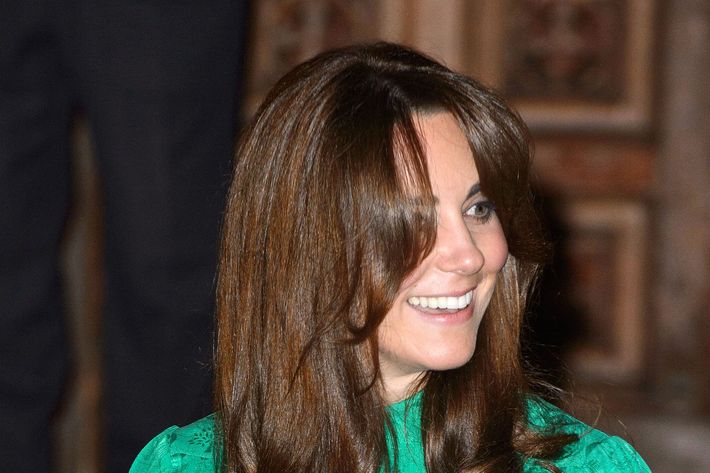 For her appearance at the Natural History Museum's Treasures Gallery yesterday, Kate wore her hair in loose barrel curls, her new fringe blown out with a round brush (surely by her loyal hair attendant Richard Ward). This style accentuated the cut, but if she wanted to, she could probably straighten everything and the bangs would virtually disappear. As any good duchess knows, versatility is key.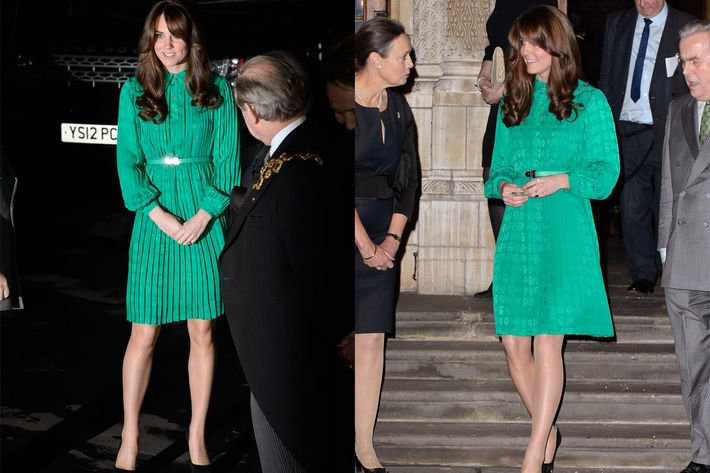 Kate also seems to have dyed her hair slightly darker, as hairdressers always pressure you to do during the winter months. For comparison, here's Kate's previous haircut and color, which had less volume up top and was slightly more reddish: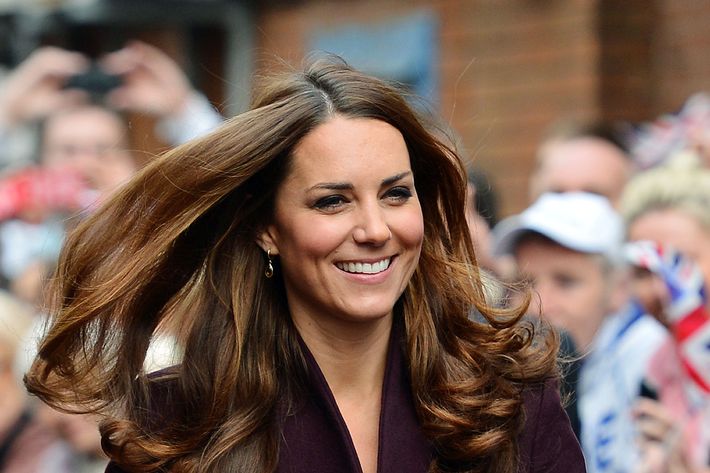 Sidenote: Kate's pleated dress, by Mulberry, has peace signs and trees on it. Peace signs. How retro granny of her! Next thing we know, she'll be knitting her own sweaters.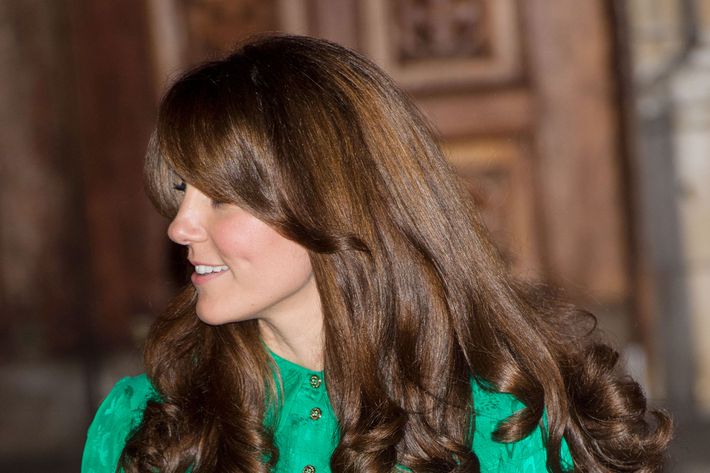 Related: 
Kate Middleton's Famous Hair Is Now Flecked With Silver
Kate Is Bringing Her Hairdresser on Her Trip to Canada and the U.S.