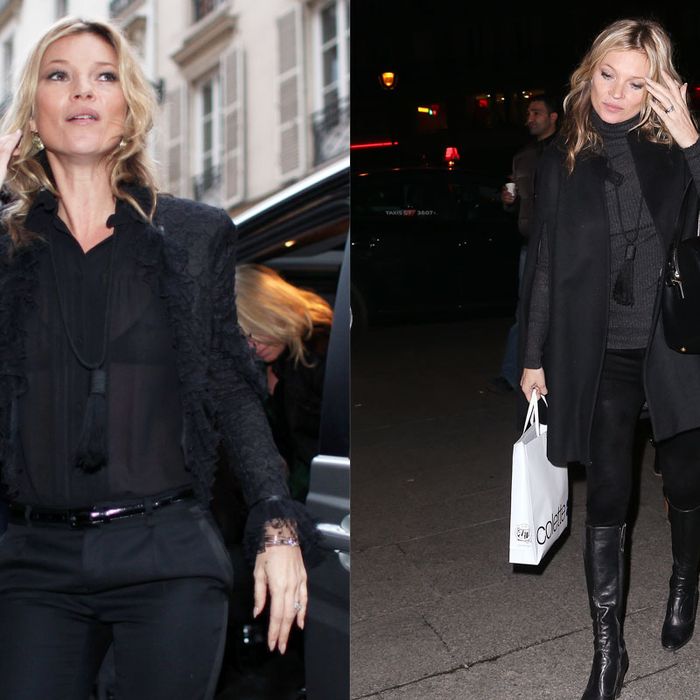 Kate Moss in her fresh new Saint Laurent.
Photo: Corbis
Just as we predicted, Kate Moss hopped right on the Hedi Slimane train, wearing two looks from the new Saint Laurent collection during book tour appearances in Paris. Unlike Gaga, she steered clear of the floppy-brimmed hat (too obvious), but otherwise wore a full head-to-toe runway look with the lacy ruffled blouse, tuxedo pants, towering stilettos, and a gleaming, glossy, brand-new Classic Duffle bag. Oh, Kate. You can always be counted on to take the bait.
Related: 
This Will Be the Next 'It' Bag
Confirmed: Lady Gaga Wore Fresh Saint Laurent to Visit Julian Assange [Updated]

See the complete Saint Laurent spring 2013 collection.