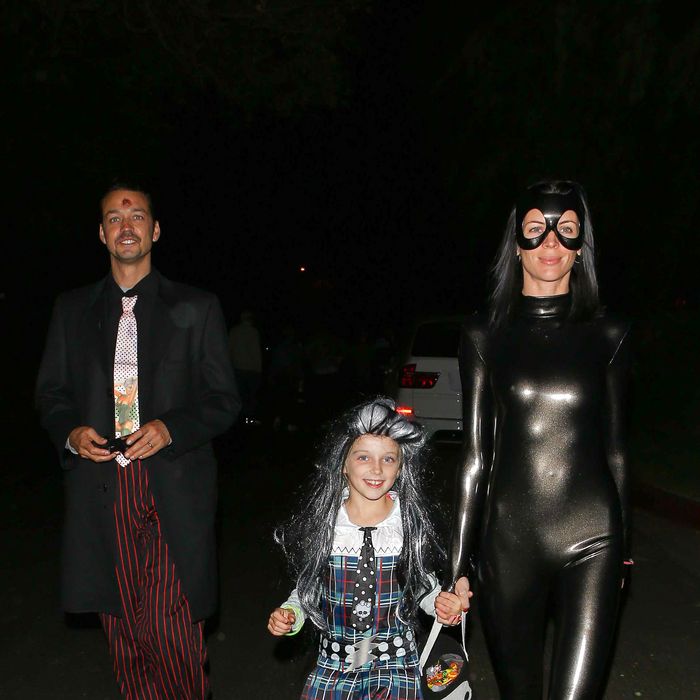 Halloween solidarity.
Photo: NGRE/AKM Images / GSI Media
Halloween has a way of making people feel amorous. Usually this is because people wear slutty disguises and get wasted together, but it's also because of the time of year: The holiday season is right around the corner, and if your husband has been trying to win you back after making out with Kristen Stewart, now's the time to throw him a bone. Liberty Ross did just that last night, putting on a tight, latex Catwoman costume to go trick-or-treating around her L.A. neighborhood with her kids and then hugging her husband in full view on the front porch, according to JustJared. Rupert Sanders was also dressed up with baggy striped pants, a funny tie, and with what looked like a bullet hole in his forehead. Not sure what he was supposed to be, besides assassinated.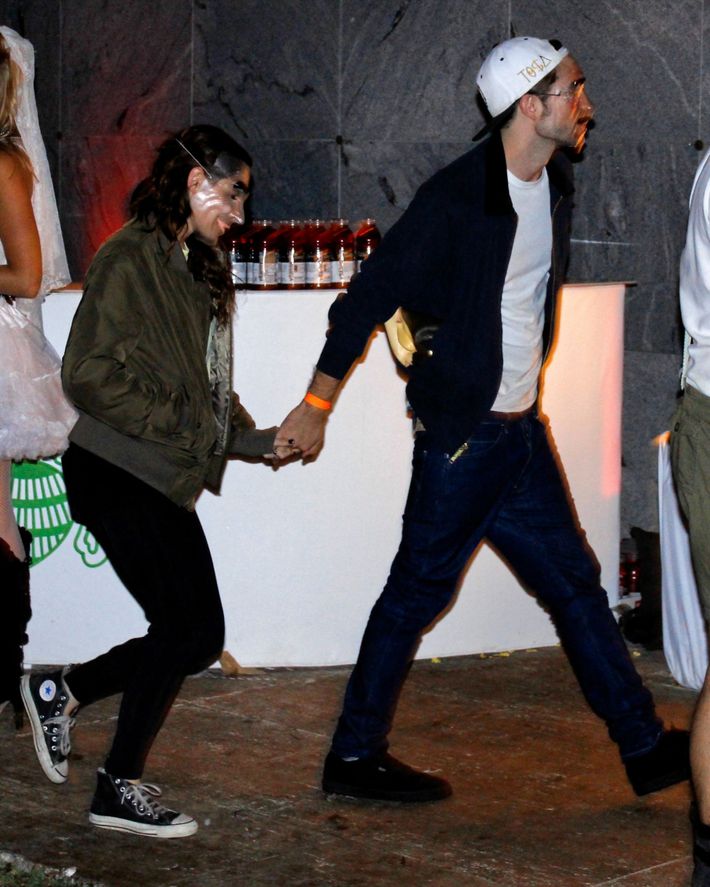 Meanwhile, a slightly less nipple-y public display of affection was taking place across town: Robert Pattinson and Kristen Stewart held hands while entering a Halloween party at the Hollywood Forever Cemetery. They both wore transparent masks, which they must have ditched at some point because they were reportedly seen making out (or maybe they smooched en déguise — kinky!). Anyway, it appears that Halloween 2012 marks the official end of the infamous K-Stew love square. And should yesterday's warm-fuzzy feelings take a turn, at least there'll be leftover candy for self-consolation.