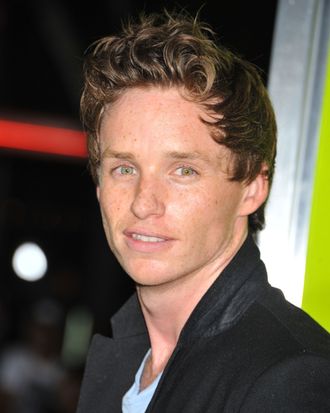 Photo: Frank Trapper/Corbis
Introducing Male Gaze, in which the Cut ends our day with some good old-fashioned man candy.
The star of the upcoming Les Miserables and campaign boy for Burberry has a tonally consistent face. His cheeks are a landscape of paleness, with just enough freckles to keep things interesting. His eyes barely register as green. If he were a woman, we'd apply our rosy-nude lipstick to add a touch more pink in the cheeks (really just an excuse to touch his full lips). He first caught our attention when playing the son of Julianne Moore in 2007's Savage Grace. Burberry has had the sense to book him year after year in their campaigns. Vogue featured him alongside Karlie Kloss in a poolside editorial shot by Mario Testino, because even Grace Coddington — a woman we're sure isn't easily impressed with men — liked the looks of Redmayne. So, with the Cod's new memoir out today, we bring you another glorious member of the red-headed tribe. Enjoy.