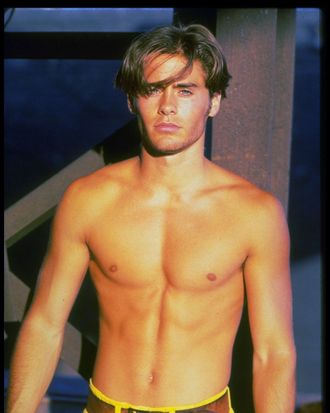 Photo: Karen Hardy/Corbis
Earlier this week, Jared Leto showed up at the Gotham Awards without eyebrows. He lost them for an upcoming role in Dallas Buyers Club, in which he plays a transsexual, but we wouldn't have been surprised if it wasn't for a movie. From the looks of Uncle Terry Richardson's blog, the man looks mighty comfortable with his new look. But to us, the latest Jared makes all of the other strange Jared phases seem downright normal. We miss the days when his piercing blue eyes and chiseled cheekbones were grabbing our attention in My So Called Life. The days before eyeliner and the emo band and the blond mohawk; in fact, the days when he had that bad haircut that every other nineties boyfriend — famous or not — also seemed to have. Today, we bring you that Jared.
We do have to give him some credit: Over two decades, he's managed to keep his body pretty much the same.