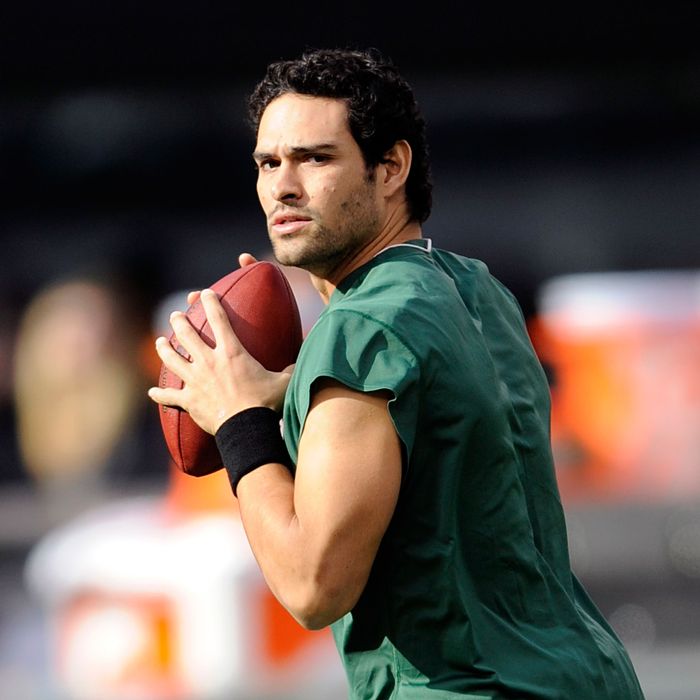 Photo: Bill Kostroun/Corbis
Introducing Male Gaze, in which the Cut ends our day with some good old-fashioned man candy.
Most quarterbacks have the sort of biceps that can be distracting. What makes Mark Sanchez even better to look at is that skin, perfectly glowing but not too smooth. Even when he's not smearing black paint under his piercing eyes, it's hard not to get lost in his scowl-stare. And, of course, you could lose yourself for hours Googling all the shirtless photos he's taken over the years. Actually, that's not a bad way to spend the Thanksgiving weekend. The Jets* play on Thursday, by the way, if you're looking for a way to spend time with Grandpa. Because here's a man that makes any football team worth cheering on. 
* This is corrected from an earlier post naming the Giants. Sorry, sports fans.