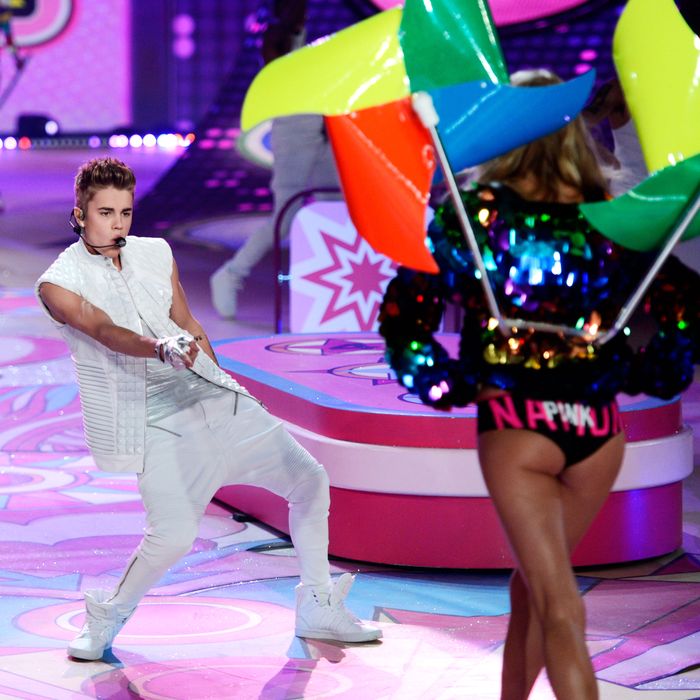 The Biebs, in hot pursuit.
Photo: TIMOTHY A. CLARY/2012 AFP
Following his performance at the Victoria's Secret Fashion Show on Wednesday, Justin Bieber reportedly tried to put the moves on several of the models at the after-party at Lavo. Reports the Post:
According to several sources, Bieber was "asking for phone numbers from the girls" throughout taping of the show and at the party.

"He was hitting on the girls all day," added one witness. "He was asking for their numbers."
Asking for their numbers! What a gentleman. At least he's not soliciting them via cryptic Facebook messages and tweets, which is more than I can say for most dudes these days. Anyway, proffering one's white-jeans-clad crotch, as he did to multiple Angels on the runway, isn't usually the best way to win a lady's affections. Neither is having a girlfriend, at least in theory. 
Related: Sexy, Awkward Tales From the Victoria's Secret Fashion Show Circus