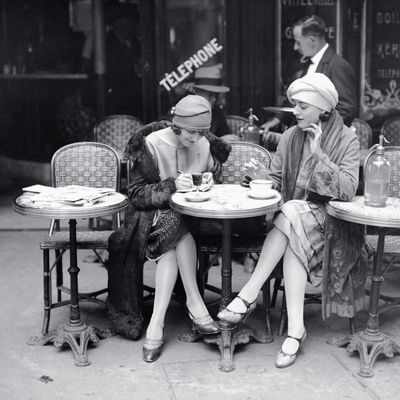 Photo: Roger Viollet/Getty Images
It was the fabulous place that Ernest Hemingway, Gertrude Stein, Ezra Pound, and plenty of cultured, highly literate expatriates called home when they couldn't handle their hometown. In Paris, they were welcomed by Kiki de Montparnasse — a singer, caberet performer, artist's model, and occasional painter. She was also the unofficial queen of the Left Bank neighborhood where the culturati drank, sang, wrote, and acted like the flâneurs they so hoped to conjure up. They succeeded, of course, as proven by the vintage photographs and original paintings published in a new book Paris in the 1920s with Kiki de Montparnasse (Assouline). Click ahead for a look at old-school Gertrude Stein, the artist Man Ray, the dancer Jean Rai, and plenty of vintage clothes you probably don't want to wear, but can appreciate nonetheless.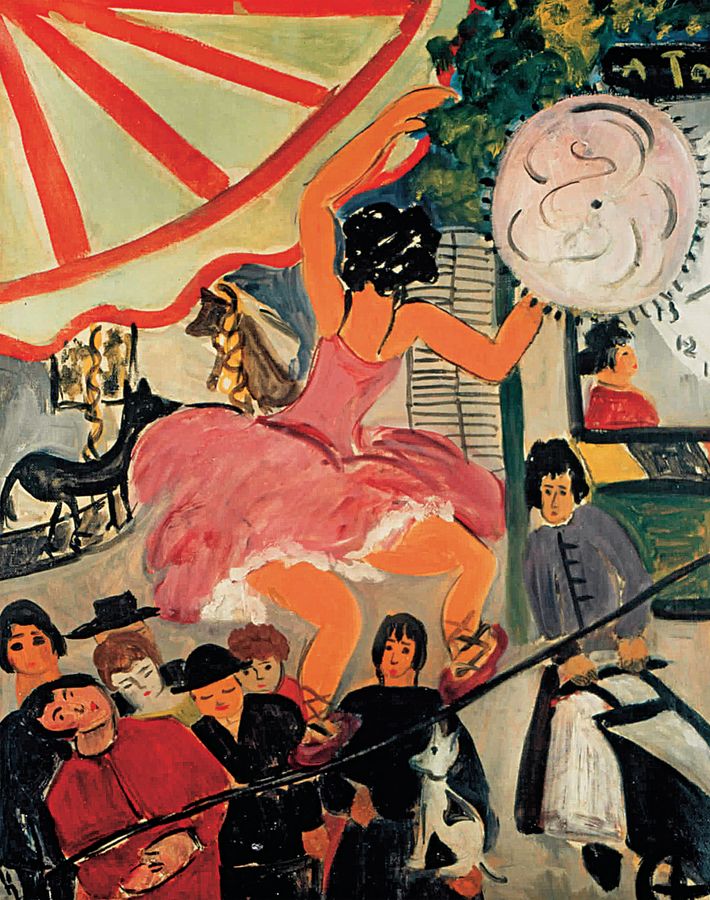 Tightrope Walker, by Kiki, 1929. Private Collection.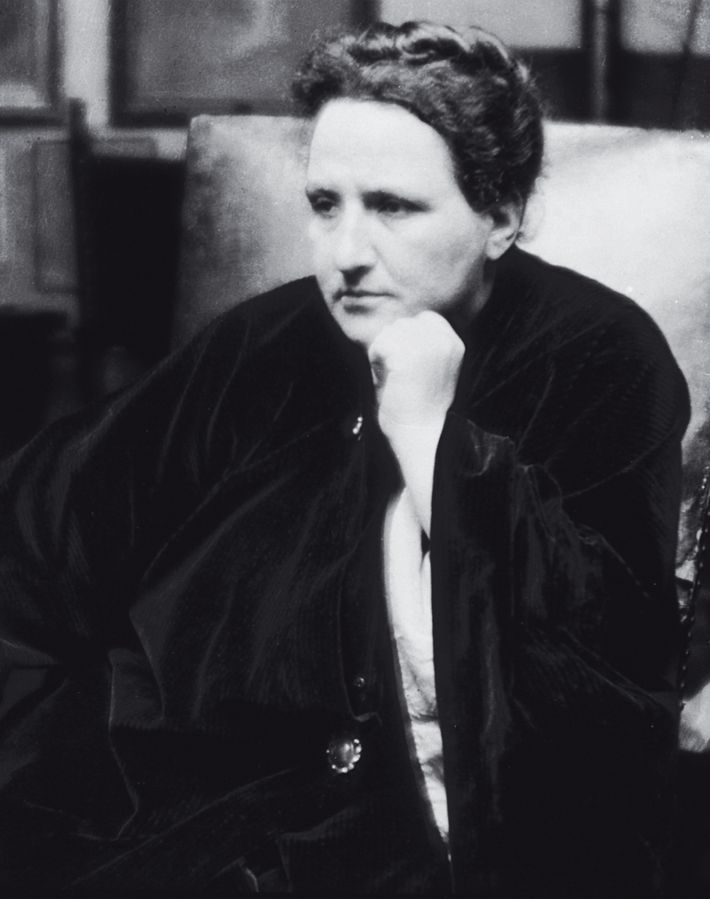 Portrait of American author Gertrude Stein (1874-1946) as she sits in an armchair, 1913.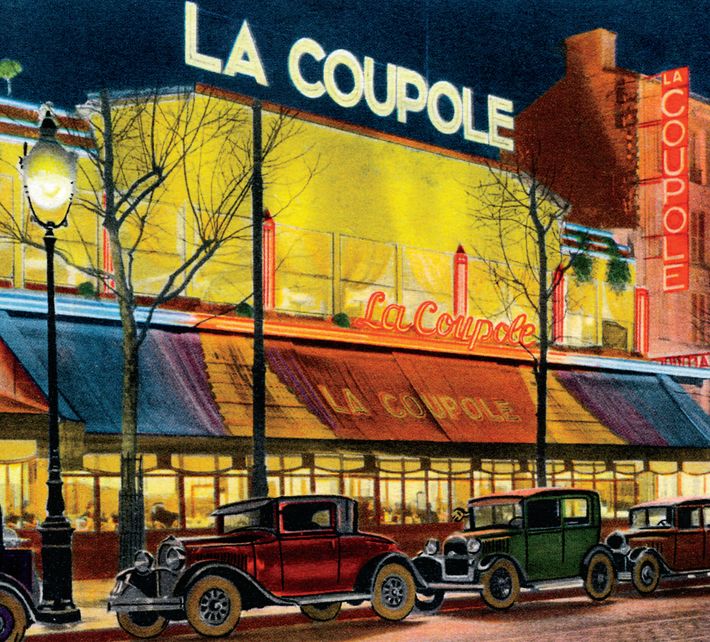 Outside La Coupole, the famous brasserie of the era.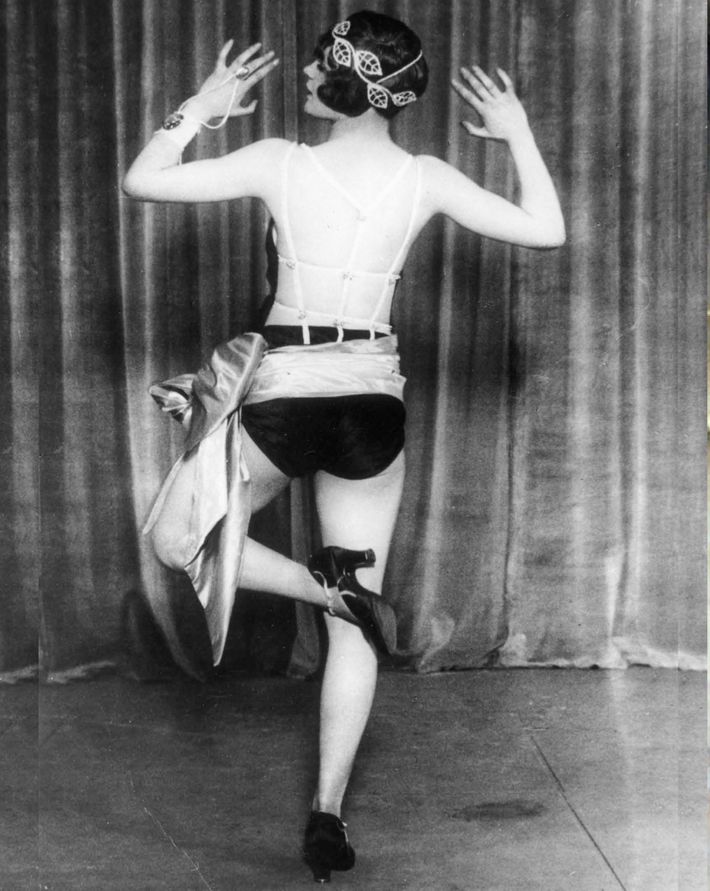 Dancer Jean Rai demonstrating the Black Bottom Blues, the latest dance craze from America at the Lido club in the Champs-Élysées, 1925.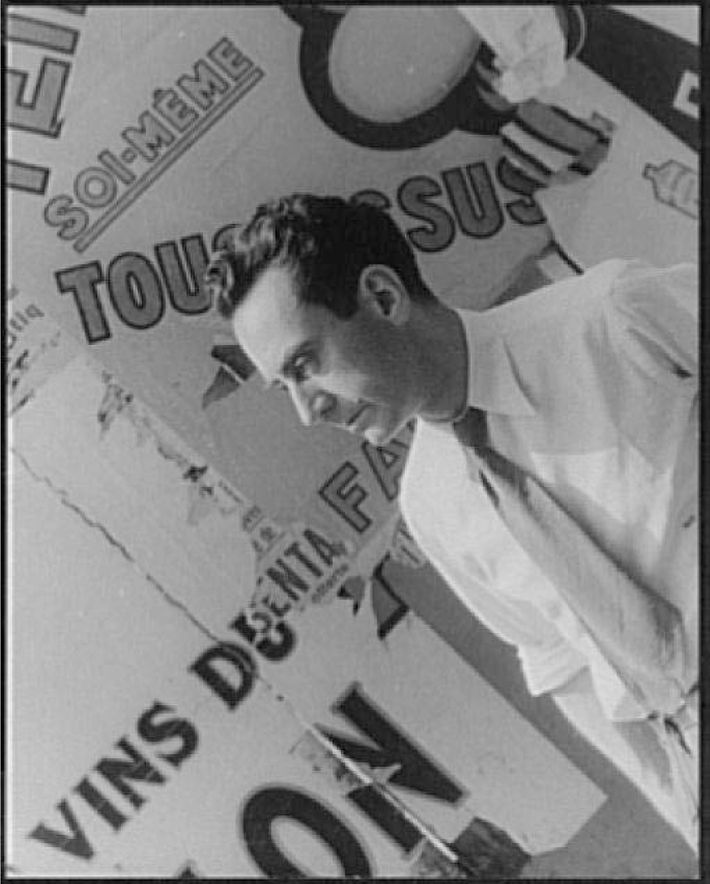 Portrait of Man Ray, Paris 1934.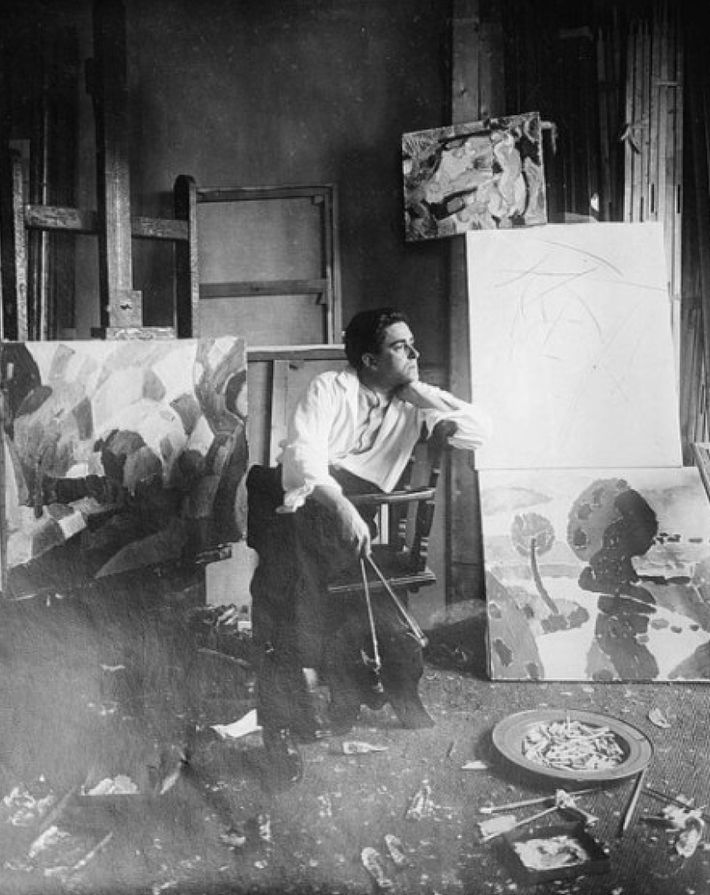 Picabia in his studio, c. 1910-1915.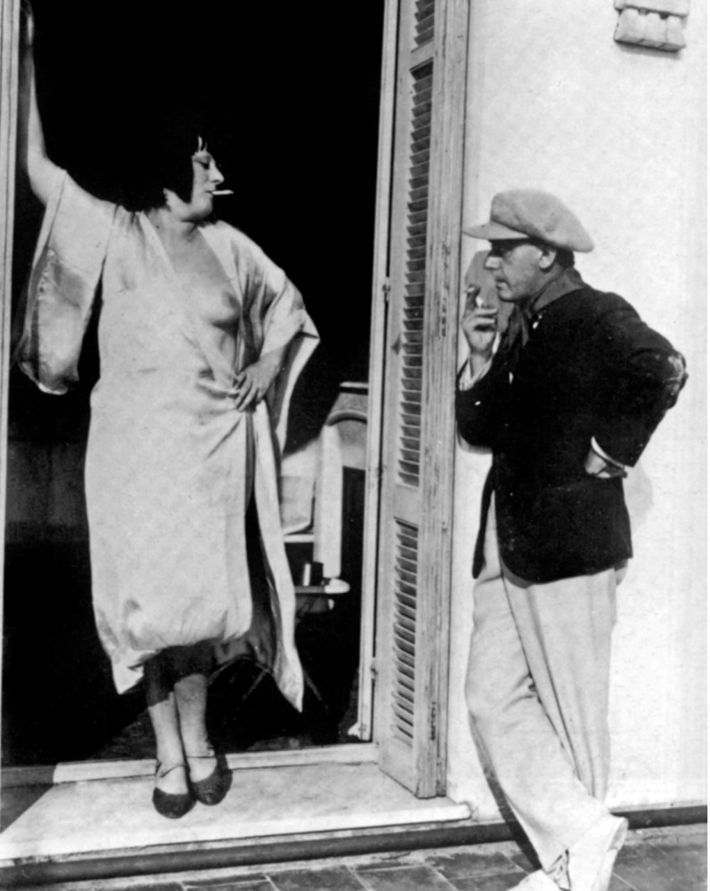 Kiki de Montparnasse as prostitute soliciting for Man Ray c. 1925, in the South of France.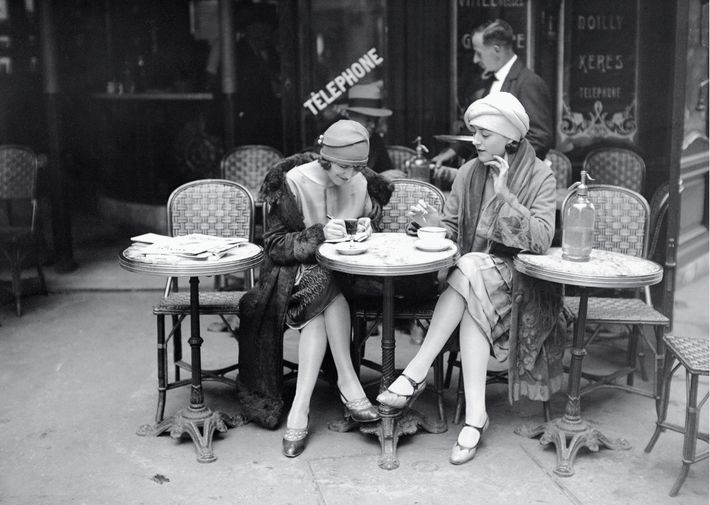 Terrace of café. Paris, about 1925.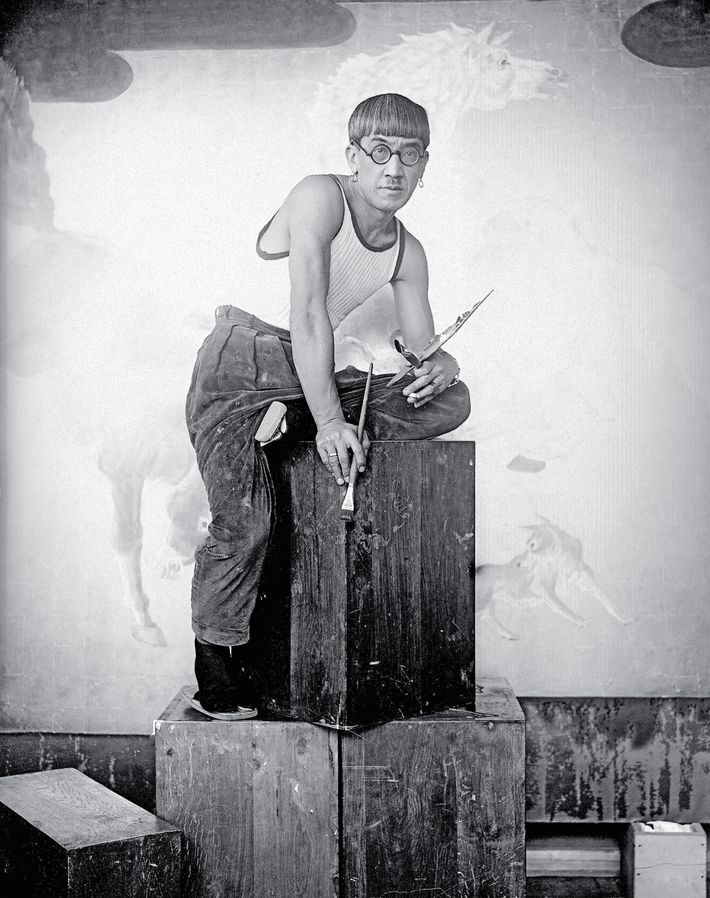 Foujita, Paris 1928.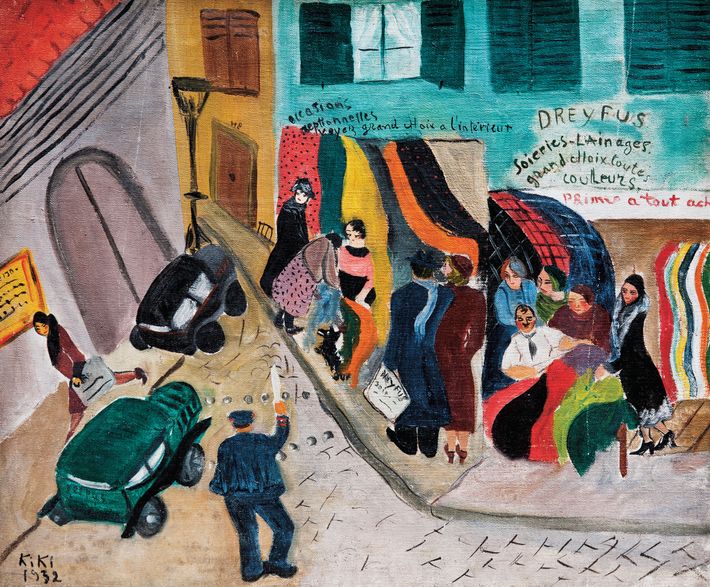 Le Marché aux Soieries à Paris, by Kiki, 1932.