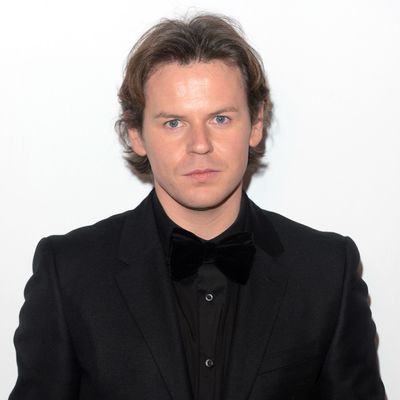 Christopher Kane, man of mystery.
Photo: Rune Hellestad/Corbis
Balenciaga parent company PPR is said to be talking to Christopher Kane about backing his eponymous label, reports WWD. This couldn't possibly mean that PPR is that much closer to tapping Kane as Nicolas Ghesquière's replacement at Balenciaga, hmmm? Both parties are still playing the tedious "no comment" game on all of the above, although neither have denied anything.
Meanwhile, WWD also reports that Ghesquière's been doing his own share of schmoozing: He shared a cozy, "family"-style dinner hosted by Dior last week, where he rubbed shoulders with various folks from LVMH (also known as PPR's competitor). The grass is always greener.