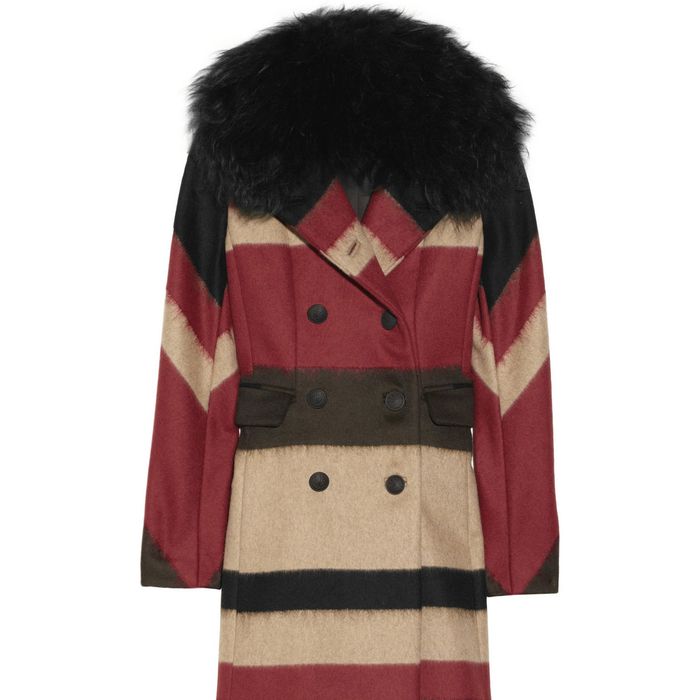 Rag & Bone's Winsor shearling-trimmed coat, $595 (originally $1,895)
If you've been to rag & bone sample sales in years past, you'll find that the setup is similar this season, only with even more generous heaps of clothing in lots of different sizes. Better yet, while you're hurricaning your way through piles of knits, racks of blazers, and stacks of shoe boxes, an army of salespeople is re-folding, reorganizing, and best of all, restocking everything behind you. So no matter how much you pillage the offerings, there's plenty for all, and it's neatly sorted to boot. Things are arranged by size, style, and color, and there's a curtained-off dressing area with several full-length mirrors. 
Prices are good, but still not cheap (see the full price list, below). Discounts fall roughly between 50 to 60 percent off. On a positive note, plenty of items are still full-price in stores and online, so most of the merchandise is brand-new and perfect for Christmas presents. Click through our slideshow to see what we found.
Note: Remember that ID is required for credit card purchases.
Thurs–Fri, 10:30 a.m.–8 p.m.; Sat, noon–7 p.m.; Sun, noon–5 p.m.; 410 W. 16th St., between Ninth and Tenth Aves. (no entrance through Chelsea Market).
PRICE LIST
Accessories: $65
Bags: $125
Lux bags: $195
Women's shoes: $195
Women's ballet flats: $125
Women's specialty shoes: $250
Women's lux shoes: $350
Women's blazers/jackets: $250
Women's coats/outerwear: $350
Women's dresses: $195
Women's lux/leather: $595
Women's jeans: $95
Women's jean jackets: $115
Women's jean shorts: $75
Women's sweaters - collection: $150 
Women's sweaters - knit: $95
Women's pants: $125
Women's shorts/skirts: $125
Women's shirts: $115
Women's T-shirts: $40
Women's T-shirt dresses: $85
Women's vests: $195
Men's ties: $35
Men's blazers/jackets: $250 
Men's coats/outerwear: $350
Men's lux blazers/jackets: $595
Men's jeans: $95
Men's sweaters: $150
Men's pants: $125
Men's shoes: $195
Men's sneakers: $125
Men's shirts: $98
Men's T-shirts: $40
Men's sweatshirts: $85
Men's vests: $125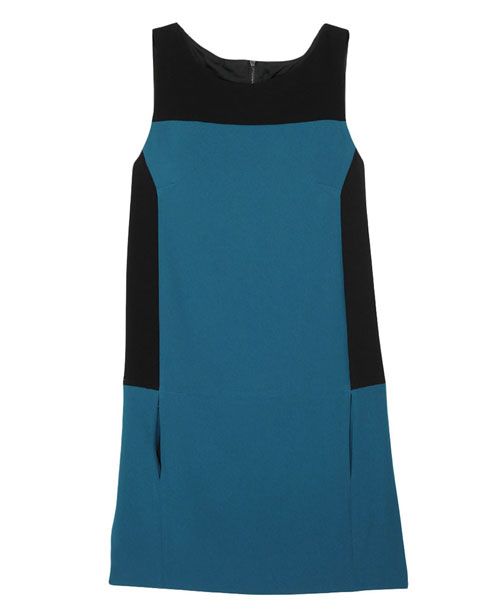 Dresses
There are tons, ranging from the cotton knit variety to sexy leather-paneled cocktail frocks. We saw the Corina dress (shown) for $195 as well as the Juliet cowl tank dress, the Raj dress, the Sara dress, and the Gayatri dress, which is still full-price at the store. Women's dresses: $195 Women's lux/leather: $595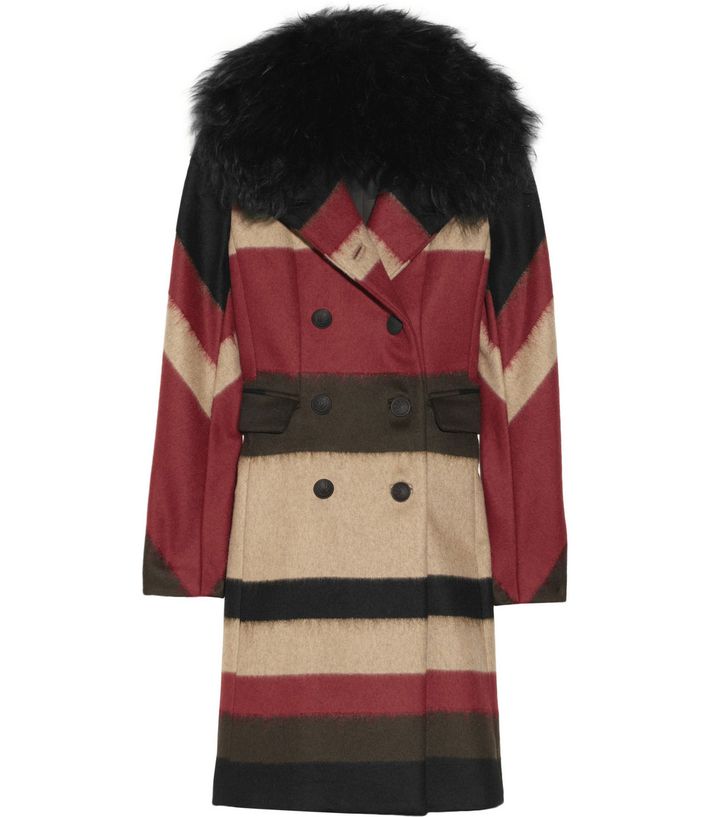 Coats
The outerwear can be found near the checkout counter, and they are plentiful. If you've been holding out for a hearty wool piece with leather or fur trim, like this season's Winsor coat (shown; $595, down from $1,895), now's the time to go. Some of the specialty items are sparse, but most come in all sizes. Women's coats/outerwear: $350 Women's jean jackets: $115 Women's lux/leather: $595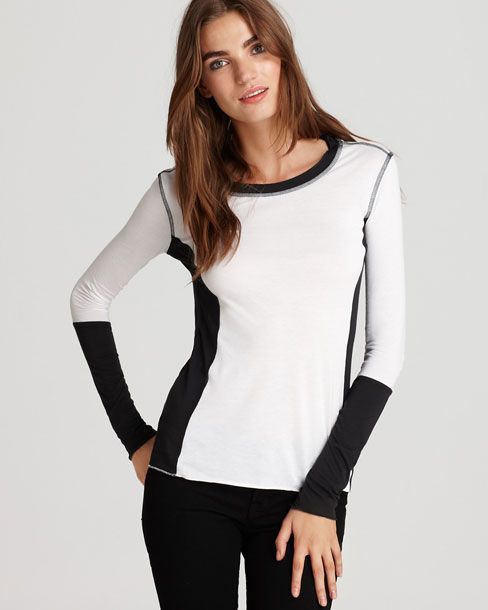 Knits
Perhaps the best part of the sale is the sheer number of chunky sweaters and cozy long-sleeve tees. They're displayed on a long banquet table in the middle of the women's section. Some of the middle sizes can be hard to come by — there's a lot of larges and extra smalls — but ask a salesperson to help if you can't find something, like the colorblock Chelsea long-sleeve (shown). Women's sweaters - collection: $150  Women's sweaters - knit: $95 Women's T-shirts: $40 Women's T-shirt dresses: $85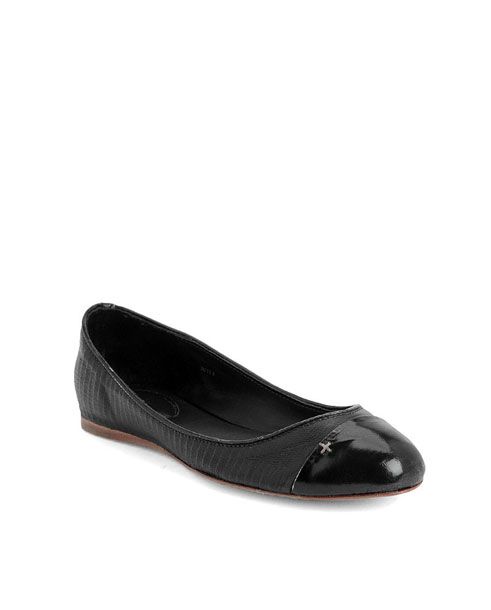 Shoes
If your feet are a 37 or a 37.5, you're in luck: There are stacks and stacks of shoes in your size. Otherwise, you've still got a good chance of finding something, and there's a very friendly staff completely devoted to the shoe section to help you out. In addition to the Maya ballet flats (shown), the Cleo pumps, and the Steam sandal, they've got tons of knee- and ankle-high boots, including the Newbury and the Shipley platform bootie. Women's shoes: $195 Women's ballet flats: $125 Women's specialty shoes: $250 Women's lux shoes: $350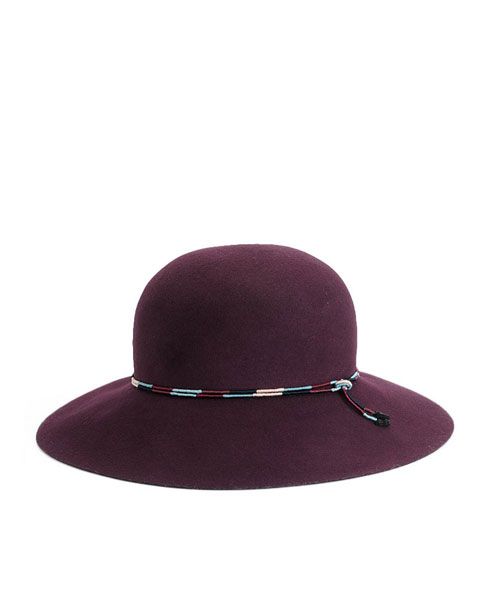 Accessories
Hats galore! Near the outerwear section, there are stacks of floppy-brimmed fedoras, knit beanie caps, and the Saint Laurent–esque Dunaway hat (shown). You'll also find piles of scarves, gloves, wallets, and other gift-appropriate items. For men, there were loads of skinny ties in fun patterns and some nice unisex messenger bags. Men's ties: $35 Accessories: $65 Bags: $125 Lux bags: $195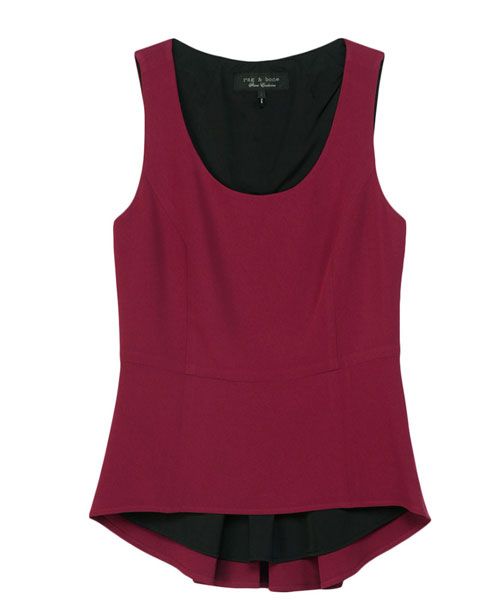 Tops
You'll find lots of silky blouses like the Agra shirt as well as structured sleeveless tops like the Adeline and the Jett (shown), good for the office as well as holiday parties. Women's shirts: $115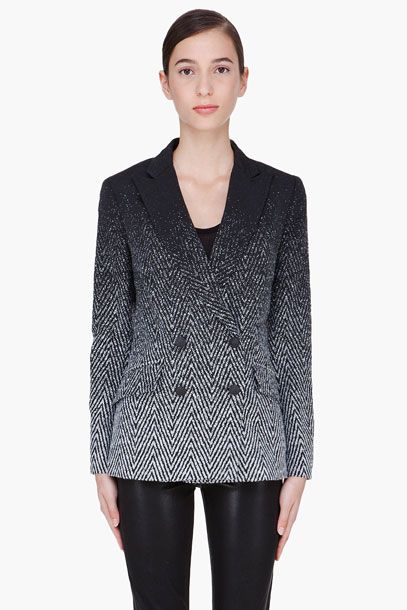 Blazers
There's an abundance in all sizes and colors, including the Silver tuxedo, the Smoking coat, and the charcoal Boleyn blazer (shown). Women's blazers/jackets: $250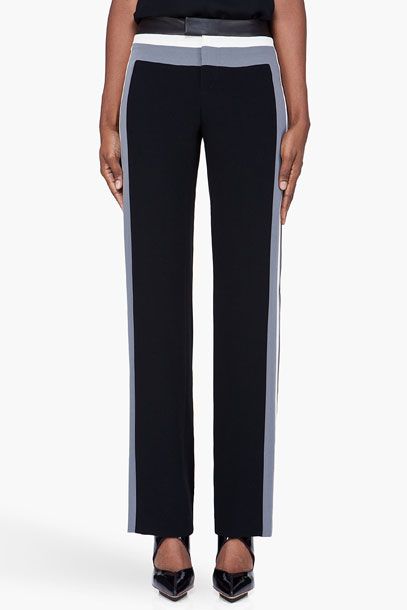 Pants
If you've wanted these leather-trimmed Raj pants since they appeared on the runway, now's your chance. Also available: tons of leather options, from structured jeans to slouchy leather leggings. Women's pants: $125 Women's lux/leather: $595 Women's jeans: $95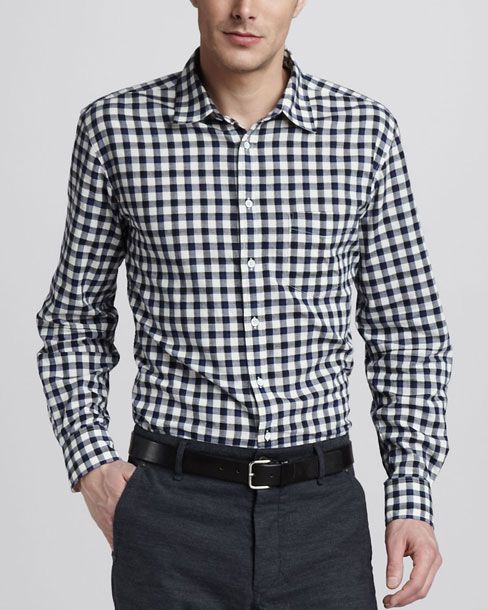 Men's shirts
There are tablefuls of them, but like the women's knits, mediums can be hard to come by. (If you're a large, though, have at it.) The Yokohama check shirt came in lots of different color options, and there were stacks of the basic pocket tee. Men's shirts: $98 Men's T-shirts: $40 Men's sweatshirts: $85