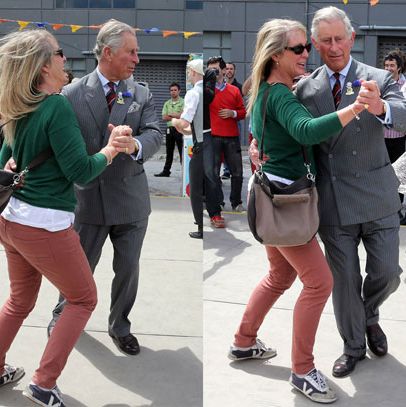 If you were royalty with no pressure to take the throne or do much of anything, really, wouldn't you want to spend your days petting furry animals, sniffing flowers, and twirling ladies on the dance floor? Well, Prince Charles did all of those things and more on a recent trip to New Zealand on behalf of the queen's Diamond Jubilee tour. Obviously, his dance moves don't hold a candle to those of Kate Middleton in Tuvalu this past summer (we'll take any excuse to watch that video again), but then again, we're biased. Click through our slideshow to see him going about his royal duties. 
Related: In Shameless Celebration of Kate Middleton's Dance Moves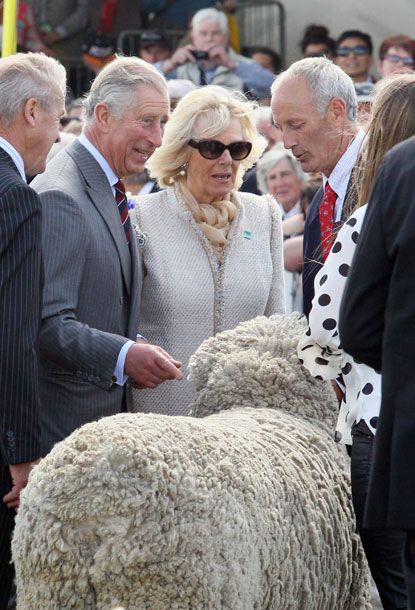 It's common knowledge that Prince William is into sheep, as evidenced by his involvement with the Campaign for Wool. (Which, by the way, is currently offering you the chance to win Bella Swan's Twilight mittens!) Camilla, on the other hand, is less enthused.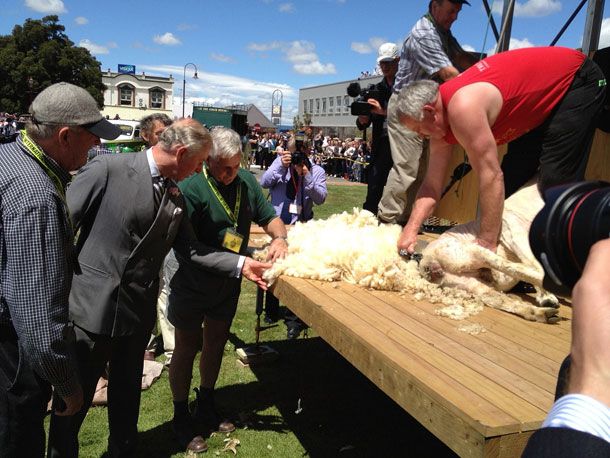 How undignified!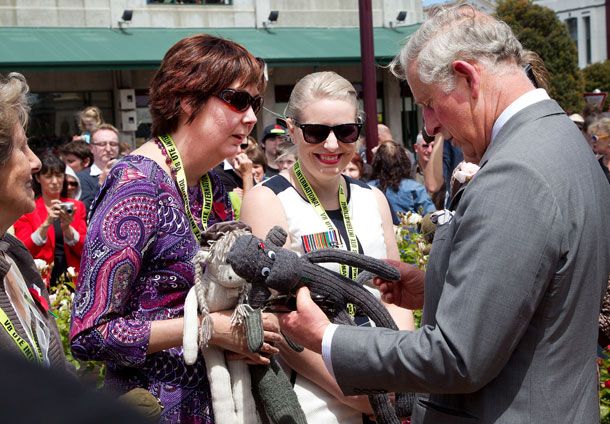 Nothing says "welcome" quite like floppy-wool-monkey plush toys and purple paisley.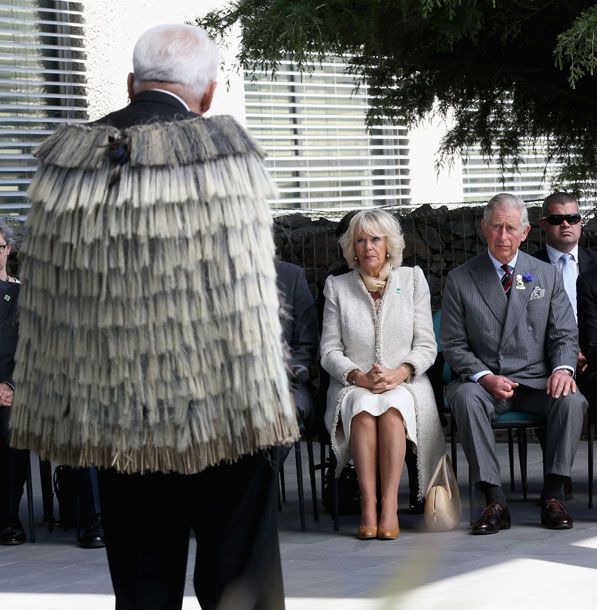 During their travels, the royals were exposed to local customs, like this traditional woolly cape. Charles is befuddled; his bodyguard looks ready for lunch.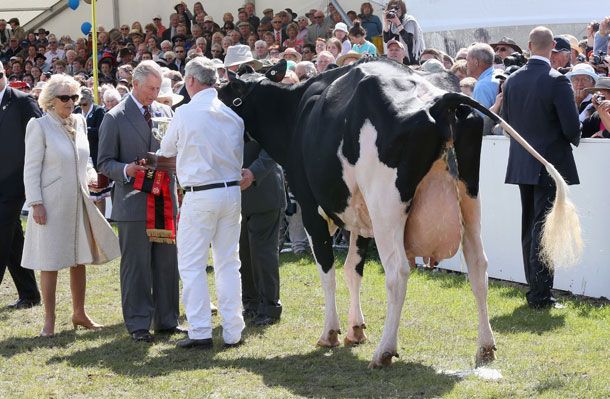 This starstruck cow is literally peeing with excitement.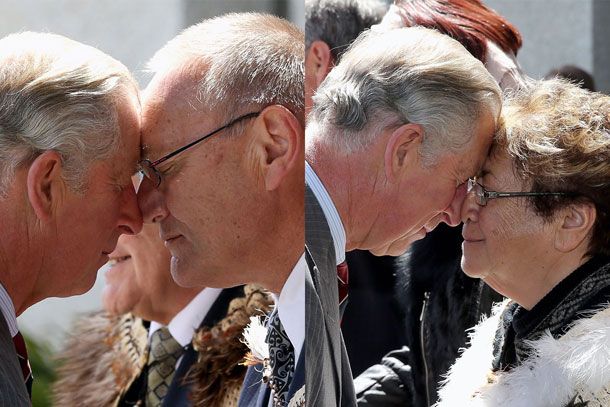 Charles traditional hongi greeting with foreign officials. It's a good thing Charles doesn't wear glasses, as that could've caused a facial traffic jam.
One more, for good measure.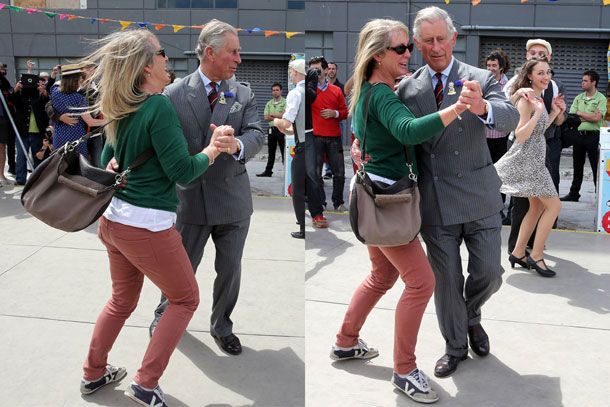 Next up: dancing!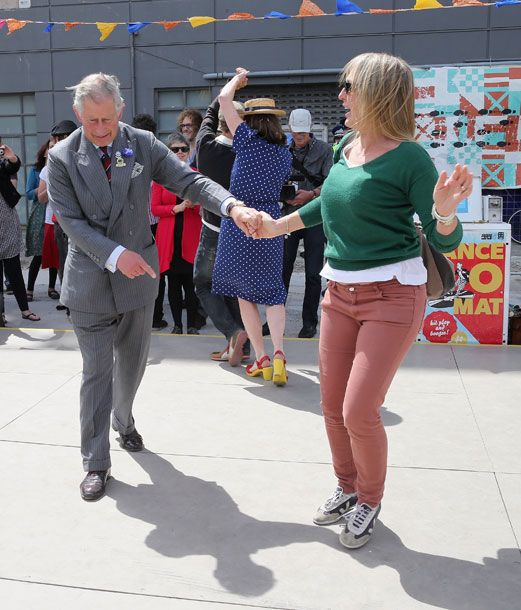 Quite a whirling dervish, he is.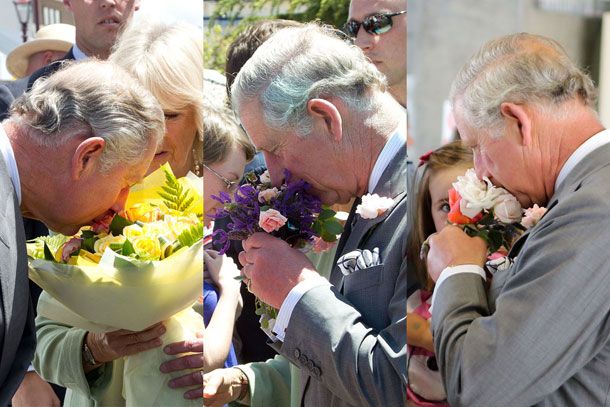 But despite his busy day, he still took time to stop and smell the roses.