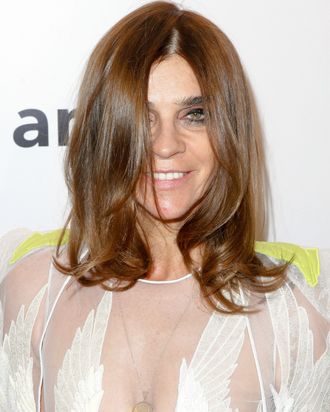 Carine knows all.
Photo: Edward Le Poulin/© Corbis. All Rights Reserved.
"I'm not totally surprised — I think he wanted a break, he wanted a change," says Carine Roitfeld, the ultimate proponent of job-quitting, to the Daily Beast. Indeed, she and Ghesquière are old pals, and he probably gabbed to her about his departure months ago, perhaps over vodka and herrings. 
Related: Is Natacha Ramsay in the Running for the Balenciaga Job?