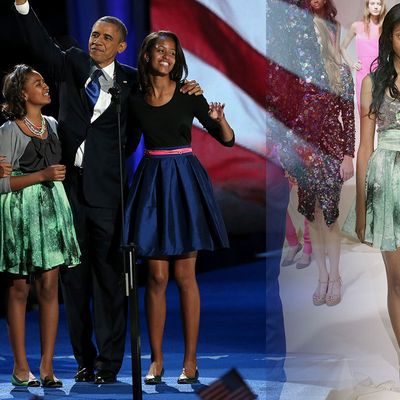 Sasha Obama and her Chris Benz skirt.
Photo: Getty and Imaxtree
Sasha's green election-night skirt has been identified as a piece from Chris Benz's spring 2010 collection. She wore it with matching ballet flats, a bow-trimmed top, a gray cardigan, and a series of layered necklaces — including a pink one that matched her sister's belt, which is an adorable touch. For the past four years, the media (ourselves included) has mostly maintained a respectful distance from the Obama daughters. Hopefully the next four years will bring more of the same.