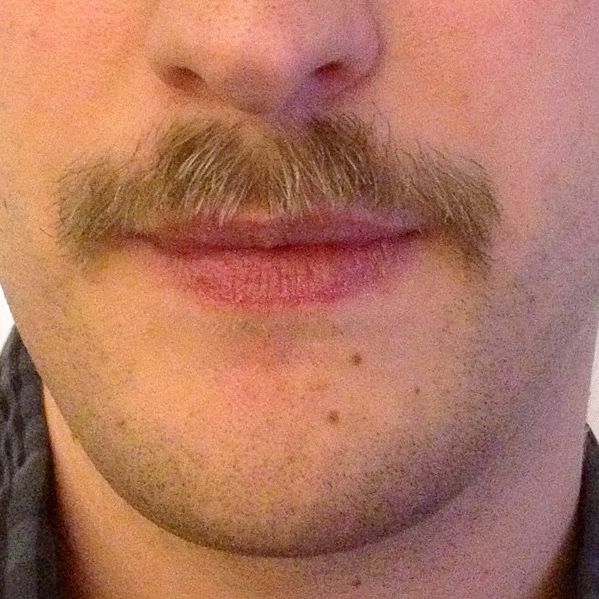 This Movember, the Cut is following the progress of five dudes as they grow facial hair to raise money and awareness for men's health. They each started the month clean-shaven and will become progressively hairier (some more than others) during our weekly check-ins. We will document their challenges, victories, and awkward patchy stubble along the way. 
JEFF, 30, writer/editor, New York
This is my fourth year participating in Movember. I'm registered on the site and the captain of my six-person team, "'Stache Gordon," which is comprised of some friends from college and a few former co-workers. There's a history of prostate cancer in my family, but I think the main reason I participate is because (a) it's an excuse to grow a mustache, and (b) it's a lot easier than walking 5K.
The beginning stage is always the most tragic. You get knowing glances from guys who look like they might be lifetime NAMBLA members who can't wait to offer you a chance to ride shotgun in their windowless van. My only growth inconsistency is that the hair directly under my nose grows twice as thick and fast as the rest of my upper-lip hair, and as a result, by week three (if I don't trim), it looks like I have weird tarantula fangs. It's not attractive.
My girlfriend hates it. She'll cope with it, but she's not a fan. Plus, her dad had a mustache when she was growing up, so I think there's a weird mental connection for her. My mom is supportive, because she thinks I look handsome no matter how ridiculous I look. I do tend to bring up why I'm growing mine within five minutes of talking to strangers or people I haven't seen in a while, because it encourages donations/awareness (which is the point of growing it to begin with) and because I don't want them to think I'm growing it out of misguided self-expression.
GREG, 28, advertising creative, New York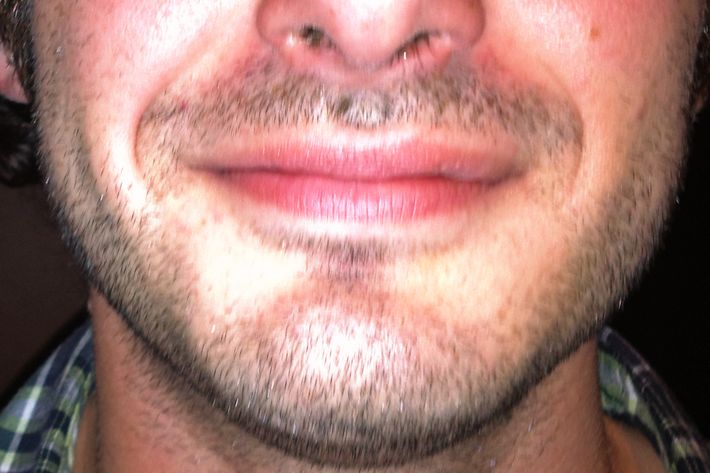 I decided to do Movember a little late this year, so I haven't shaved since Saturday, but I'm not too far behind. A handful of my friends are doing it, all of whom have girlfriends already. Most of my other friends want nothing to do with it because they care about things like their jobs and getting laid.
The only problem I've ever had with mustache-growing stems from unrealistic expectations on my part. In spite of having curly hair, I just assumed my mustache would grow in awesomely straight, like a cartoon fire chief's. Instead, I ended up looking more like a Greek fisherman or a Latin American dictator. 
My mom and sister will react with complete disgust and make fun of me like only your family can. Random chicks will probably react by not wanting to sleep with me, which is also hurtful. Hopefully it won't impact my sex life too much, but that won't really be up to me. November might be a good month to focus more on my friendships.
NICK, 27, founder of a nonprofit start-up, Brooklyn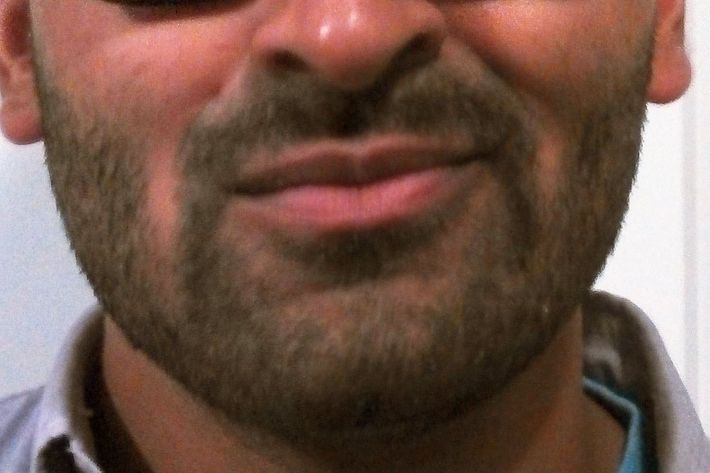 I just happened to be in the mood to grow some weird facial hair, so the timing worked out well. I'm not really doing it with a specific group of people. There's always the awkward period when you have a woodsman beard, but not yet a full mustache, which always happens for me, but I'm just going to ride it out. Luckily, November falls in a perfect lull between the end of fall wedding season and the beginning of winter wedding season, so I don't have to worry about ruining anyone's pictures. 
Generally, facial hair has been a positive when it comes to my love life. I find there to be a correlation between women who don't mind facial hair and women who don't mind chest hair. So if she can handle my V-necks, she won't have a problem with a beard. But the ones who ask me about the rest of the buttons on my shirt will also be concerned about the impending mustache. 
DAN, 29, consultant, Manhattan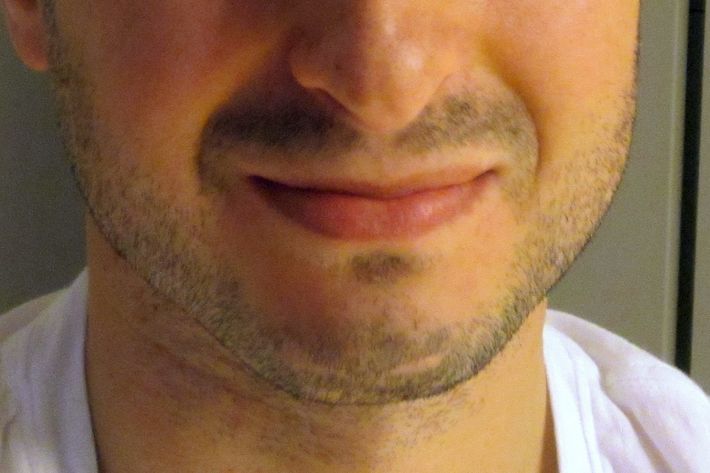 My friend lost his dad to prostate cancer a few years ago, so he set up our team, and I'm doing it to support him. I work in Brooklyn, so it's not a big deal at the office at all. I normally try to keep my facial hair short, but definitely not totally clean-shaven, although I don't ever grow a mustache. Right now it looks okay because it's just stubble on my upper lip, but once it comes in a little more, it'll look really bad. Like in two weeks, it'll look terrible. I might keep the beard stubble so that it doesn't look so bad.
[My girlfriend] loves my facial hair in general. She thinks I look good with a goatee, which I don't think I do, but she likes when I grow things out a little bit. So she's been very supportive.
CAL, 26, producer, L.A.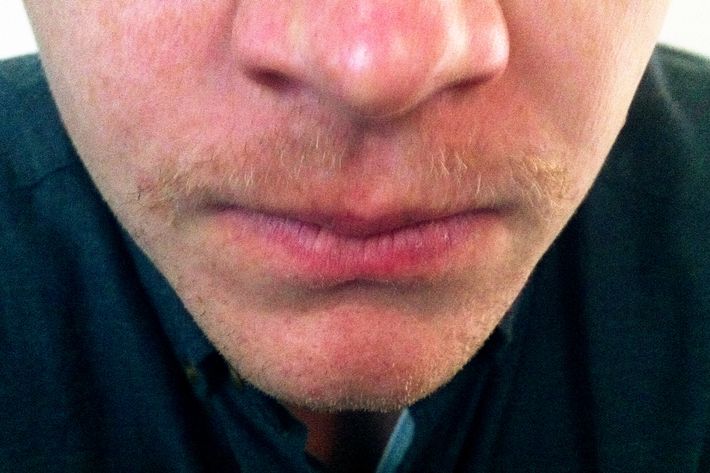 My mustache-growing skills are not that different from those of a 12-year-old, but regardless, I have "grown" my Movember mustache three years in a row now to raise money for cancer. Unfortunately, my family has been directly affected by cancer, and this is my way of showing support to those battling it. Everyone needs to laugh, and my mustache is an easy target! Last year, I ran my own team, which was called "Heart of a Lion, Mustache of a Cub," but this year, I'm on a friend's team.
I got my boss to join for a few days, but then his wife laid down the law, and he came back to work clean-shaven. Business meetings will be a little awkward, especially for the first few minutes, when I'm breathlessly waiting to see if anyone notices my scraggly hairs. Sadly, they often don't. I'm not nervous for any particular stage of the growth period, because I'll have issues throughout. I have long accepted that this is not my strong suit, and it's hard to be mad with something that you can zero ability to control. 
The lady in my life is not the biggest fan, but she thinks it's amusing, and she understands why I'm doing it. Most friends just point and laugh, but having a ridiculous, hideous strip of facial hair above my lip starts the conversation on why I'm doing it so much faster than if I had a stellar mustache.
Related: Happy Movember, Everyone!