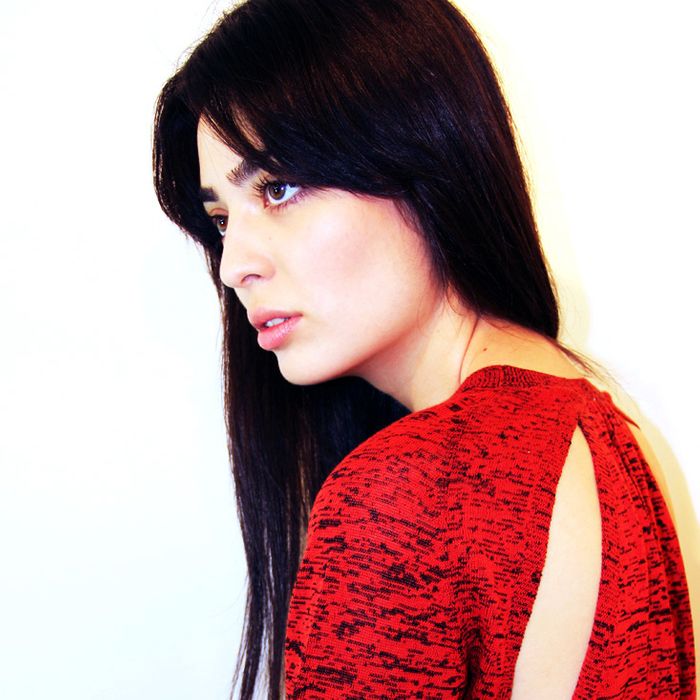 "Each sweater is more than a sweater," says Tony Smith, creative director of knitwear label Shae. "Our goal is for each piece to have a distinct personality. 
Smith and his head designer, Amber Hofmann, have often crossed paths leading up to their latest collaboration, the cashmere line Shae. They met while working for Isaac Mizrahi, where Smith was impressed with Hofmann's talent, but it would be years (and multiple job-changes) before they would work together again.
Both have impressive sportswear pedigrees; before Mizrahi, Smith helmed his own label and shop, the Smiths, and had worked at fashion players Club Monaco and Billy Reid; Hofmann consulted for the Gap and Ann Taylor after her time at Mizrahi and then opened Brooklyn-based snowboard shop Bird's Eye Boardshop. Neither had a knitwear background.
"Our experience designing sportswear allows us to bring sweaters into a new realm," Smith explains. "We approach the design process from the perspective as women's sportswear designers, always trying to come up with silhouettes and details that go beyond typical knitwear." In 2011, he became the creative director of Shae, a family-owned knitwear business in Hong Kong, and saw an opportunity to elevate and liven up the brand. He soon asked Hofmann to come aboard and help create a comprehensive contemporary line, something rare in the world of knits.
The pieces, a range of bright, poppy shades as well as calmer neutrals, are all designed with unexpected details. Sporty color-blocking, nothing new on the trend forefront, is big for them, but feels modern with dramatic peekaboo cutouts. Classic stripes appear throughout and look particularly fresh on a drawstring-waist pencil skirt. And the cableknits, made into little shorts, will surely find their way into magazine editorials.
Spring 2013 marks their first official collection for the brand, inspired by downtown New York street style, but with bursts of color that the true urbanist's wardrobe often lacks. The line has been picked up by Intermix and Anthropologie and will also be sold on their website. In all channels, the majority of items run for less than $300. Click ahead to read more from our interview with the designers and to find out what's in store for spring.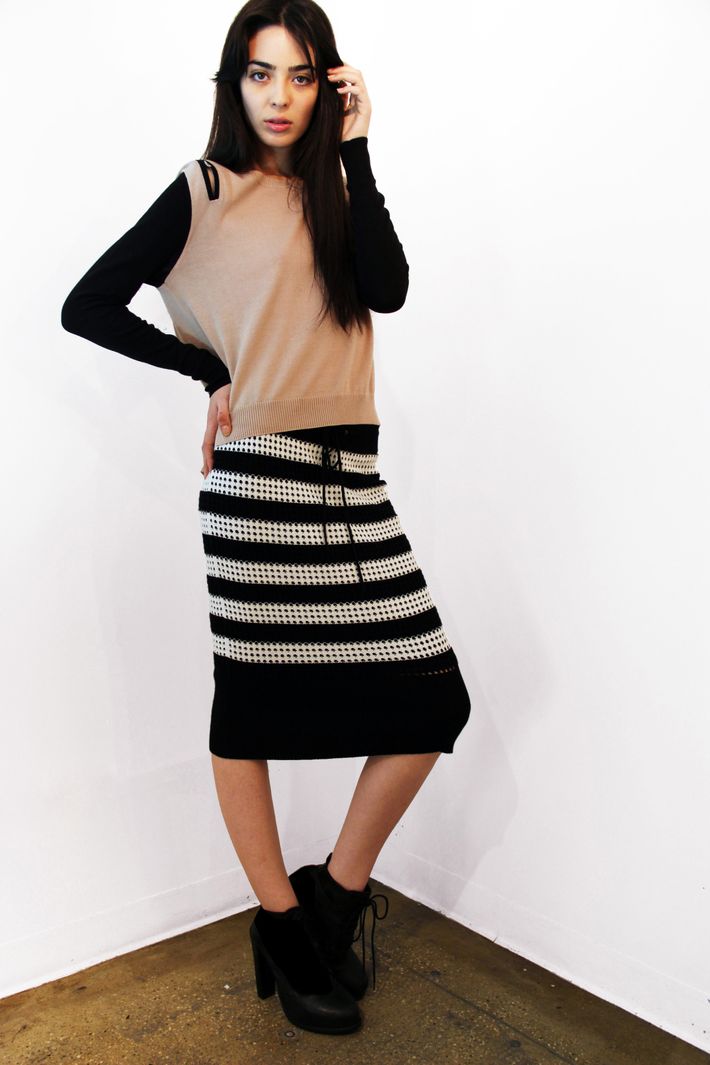 On their aesthetic:
"Playful, sexy, sophisticated, and effortless," Smith says. "We want to redefine the concept of knit dressing. Our collection is filled with surprising detail and color combinations."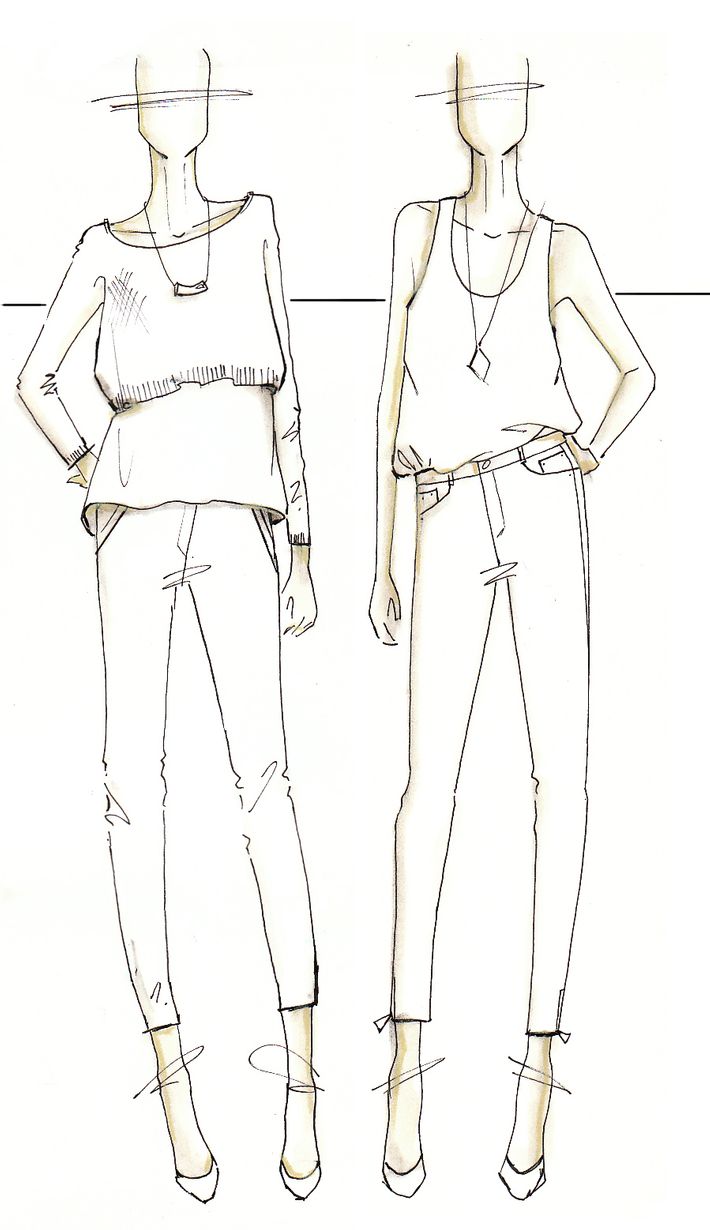 On their inspirations:
"We're always looking at the way stylish girls put together their outfits," Hofmann says. "I also look at classic vintage details from the twenties and seventies. I grew up around fashion — my mother was a pattern-maker and my great-grandmother was a seamstress who designed and made my wedding dress."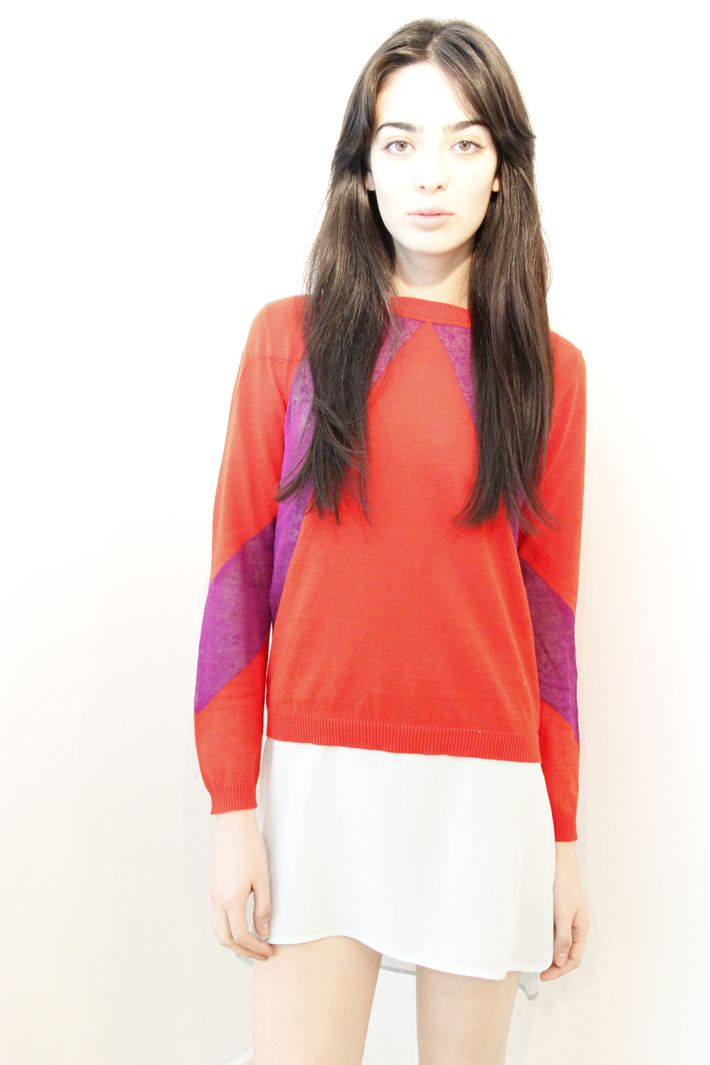 On their spring 2013 collection:
"It's all about the easy, cool street style of New York girls as well as refined sporty pieces, like 1930s ski outfits," Smith says. "It's slightly off-kilter preppy classics."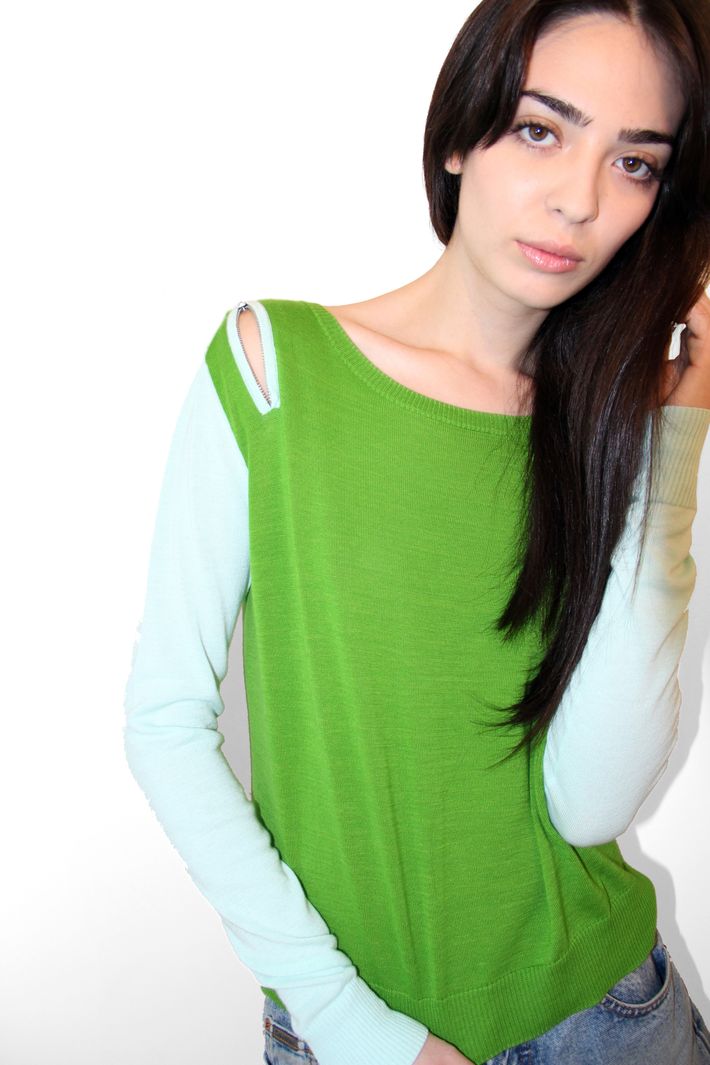 On their sense of color:
"We just pick colors we like," Smith adds. "Often, we'll start with one color, then pair it with another that really throws off the balance. Like playing cards: One throws down a color, then the other one does. We don't even talk during the process. Interestingly, we somehow seemed to hit on the seasonal Zeitgeist with this method."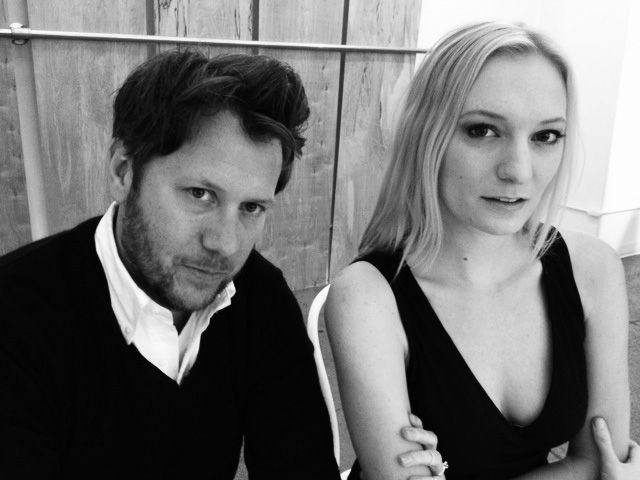 On their design process:
"I knew I wanted to work with Amber again if the right opportunity came along," Smith says. "We use each other as sounding boards, both bringing ideas to the table and bouncing them back and forth until we experience the collective wow. It's a game of fashion tennis."