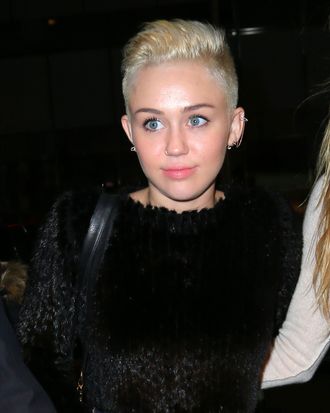 Photo: Jackson Lee/Corbis
According to MTV, she was spotted last night with a few more inches of platinum blonde chopped off the top. While she was probably feeling the mood of super-ripped jeans and combat boots before, she's entered the zone of true punk-dom at this point. Soon enough, she'll be completely hairless, so let's walk through possible hair inspirations while we can.
Even though Miley's partially shaved head isn't quite like Sharon Stone's legendary cropped cut, they eerily resemble each other. Maybe it's the heavily mascaraed wide-eyed gaze they both share.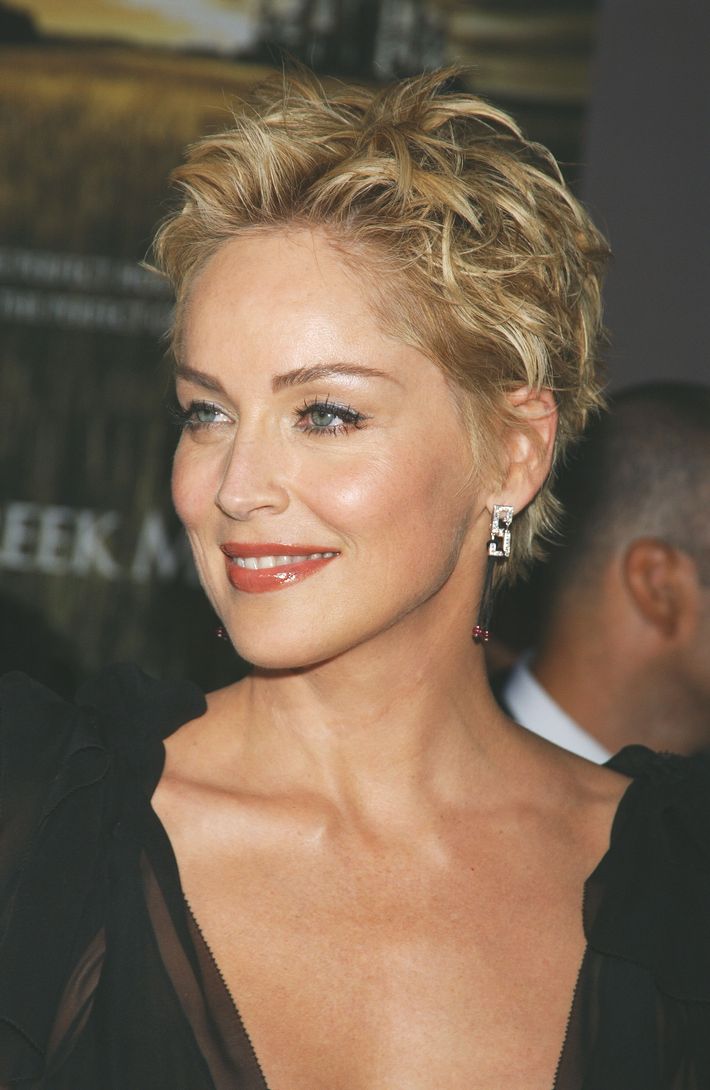 No woman will ever be more punky badass than Lori Petty during her platinum-buzz-cut–Tank Girl days. Watch out Miley: That was her last leading role. And it was seventeen years ago.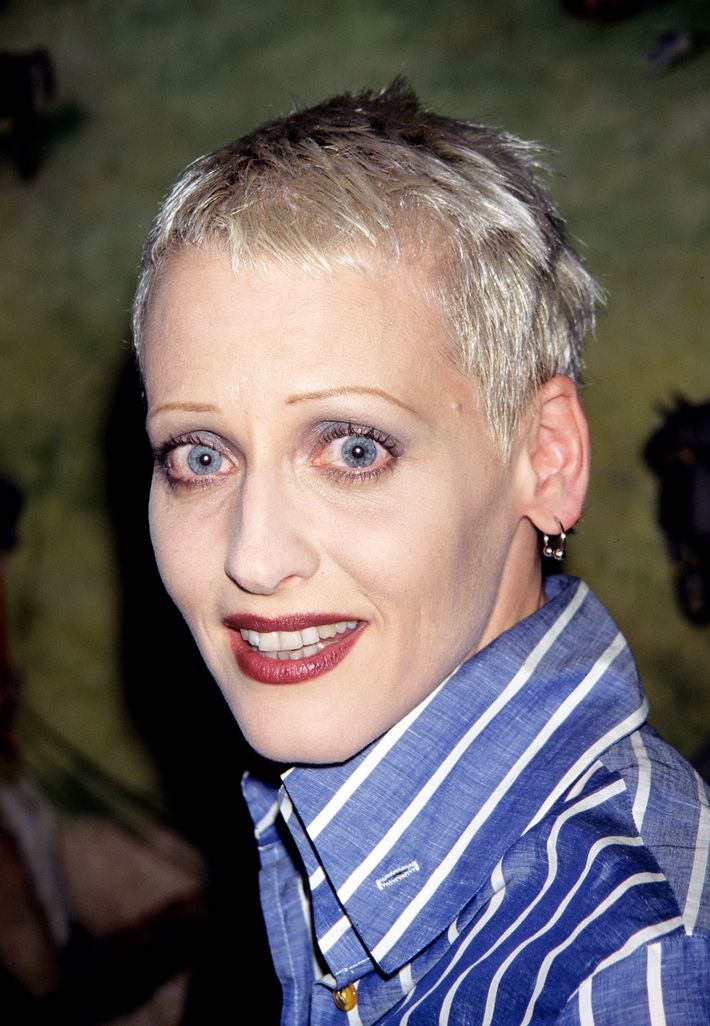 Now, if Alan Cumming's closely shorn sides and back-combed look went blond, they'd basically be twins. Especially if he wore one of his kilt looks. Ladies and gentlemen, we have a winner.