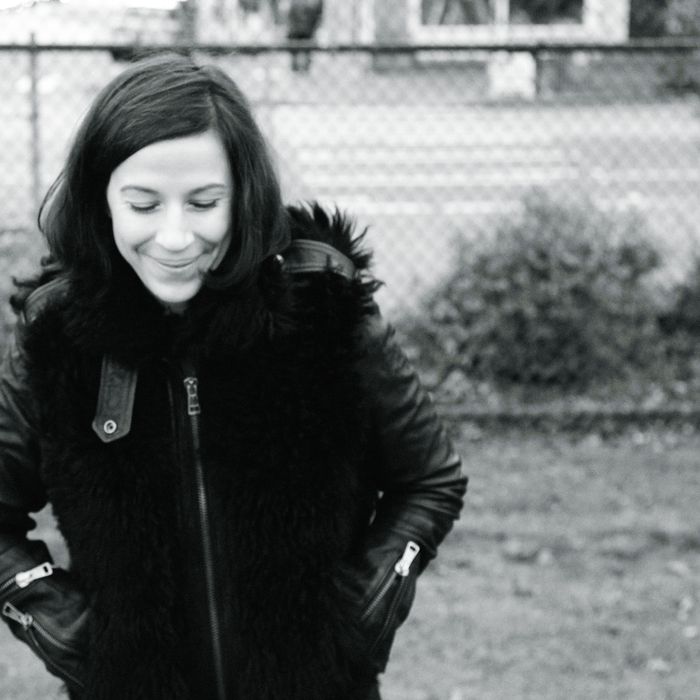 Once you've tried to pronounce its name, you'll never forget Totokaelo (try TOH-toh-KYE-oh). That's the universe of fashion, art, and design created by Jill Wenger. The sprawling store nestled in the heart of Capitol Hill, Seattle's coffee-stained bohemian enclave, is where she spends all her time when she's not boarding a flight to Paris or Milan in search of that perfectly unusual blouse or shoe.
At her store, the selection is markedly different than your regular designer boutique, as she puts her money on those dreamy-but-brilliant underdog pieces that don't necessarily make it in the monster deliveries to larger commercial department stores. She reaches for what's unique, beautiful, and  avant-garde, all without being unwearable.
Earlier this summer, she also launched Art-Object, an art, design, and lifestyle satellite that features furniture, lighting, and more, alongside unusual objects, like a bird's wing. Click ahead to read more about Wenger's vision, then click through for a slideshow of her store.wors
So, what does Totokaelo mean?
Totokaelo is a made-up word. Roots are Latin. Toto Caelo = Total Sky. Western translation: The sky is the limit. 

What were you like as a child?  
I was a headstrong, rebellious tomboy. And a ringleader. A typical after-school activity would have been to form some exclusive club that required neighborhood kids to complete an elaborate task to gain membership. I didn't have much power or control in my household growing up, so I hit the neighborhood on my Mongoose in search of some. I can't say I would have been friends with my childhood self. 
Can you remember when you first fell in love with fashion?
I loved fashion as a child. I had an amazing "dress-up box" and would spend countless hours mixing my mother's abandoned cocktail dresses and accessories with soccer cleats and costume jewelry.  
How have you developed your eye?
I view fashion as the visual representation of an individual. I'm in search of creative collaboration and want to fill my world with people I like and can relate to. Based on my understanding of what clothing represents, I've developed a style reflective of my interests and values.
And then you started a business from the ground up.
I was 26 when I founded Totokaelo, so most of my early challenges were rooted in inexperience. On top of learning how to run a company, I was also developing a personal leadership style and aesthetic point of view. This did not happen without hiccups. The most consistent challenges come from scaling at a rapid pace.
Who do you think is the Totokaelo girl?
She's stylish, artistic, cool, and confident. She's intelligent, independent, driven, and accomplished. She is thoughtful. There is a subtlety to her. She has depth of character. She questions what she is taught and lives from her gut. 
You've created a small following that reaches all over the world. What do you think of that?
I think it's incredible!  It's super-affirming to learn that people are responding to something honest we've put into the world. 
You go to Paris for market. What's that experience like?
I go to shows for the crowd as much as the runway. Paris market is this massive coming together of people from around the globe that appreciate many of the same things I do. What's not to love about that? I feel a sense of community. Individual styles aside, there's a shared dedication to the artistry of fashion. 
So, what interests you outside of fashion? 
Travel, art, ceramics, sculpture, furniture design, skateboarding, music, reading, business, technology. I'm super-grateful that about 90 percent of my interests are fulfilled by my career. I work a ton. It's hard to stop when there's nothing else I'd rather be doing. Designing stores, buying, designing and launching websites, meeting artists, collaborating on furniture projects. My brain is fully utilized, and that's extremely satisfying for me.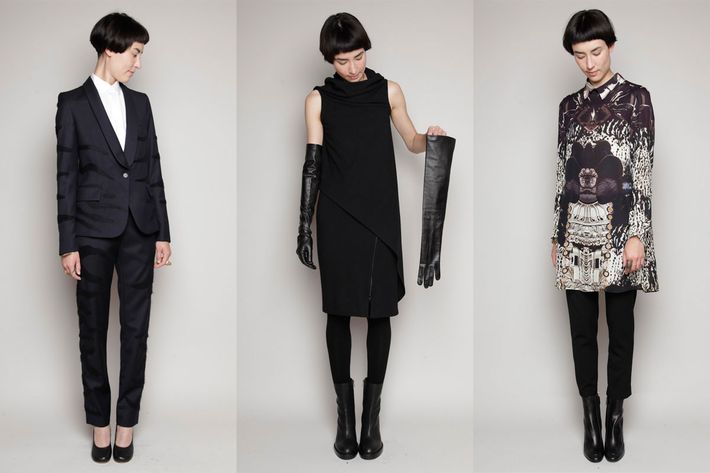 Totokaelo offers unique items from designers like Ann Demeulemeester, Maison Martin Margiela, Rick Owens, and Mary Katrantzou.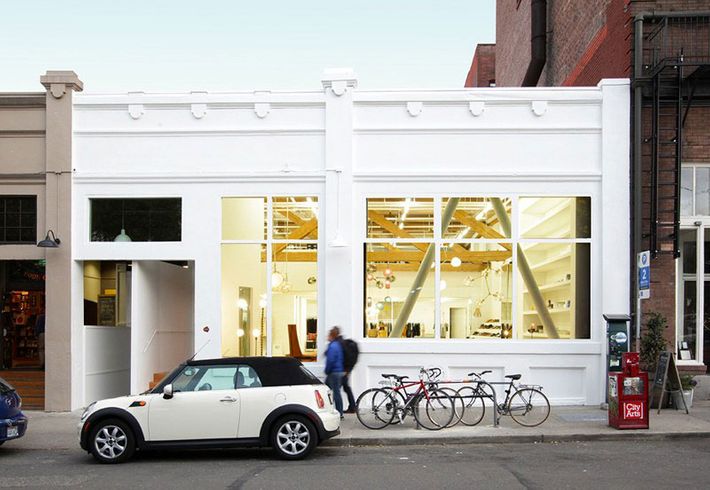 The exterior of Totokaelo.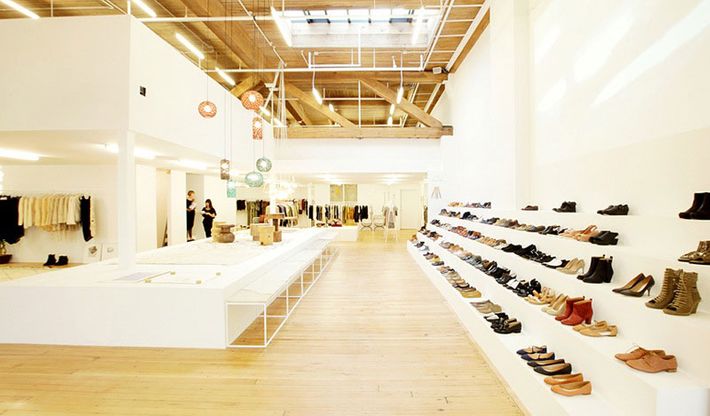 Modern minimalist architecture underscores the ethos.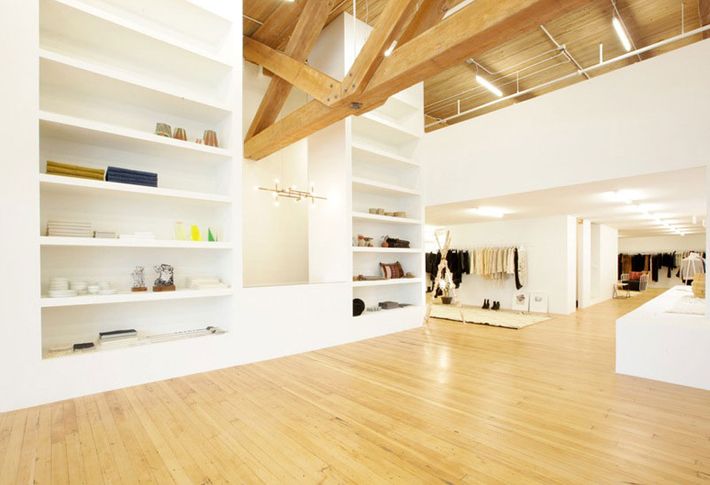 Totokaelo interior.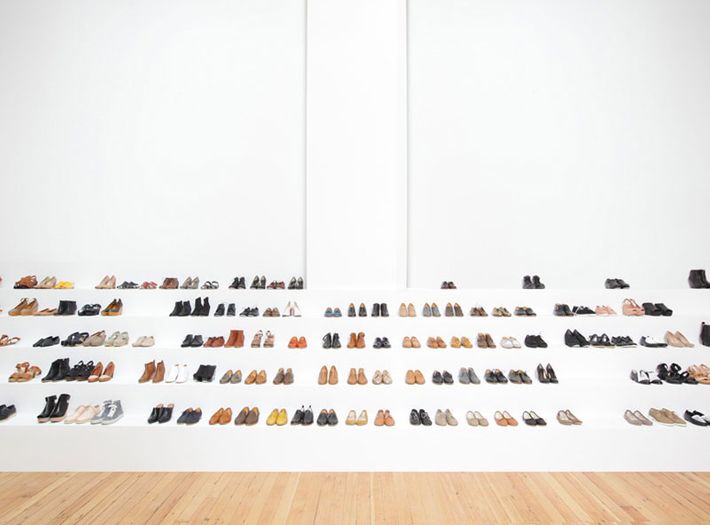 Shoes! Lots of them inside Totokaelo.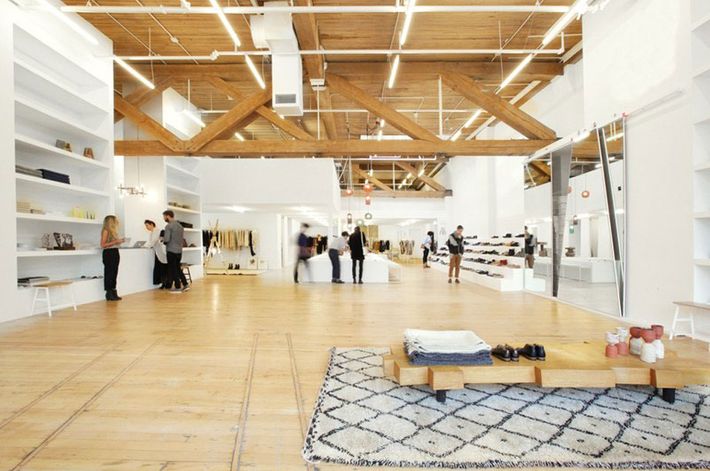 An airy, museum-like feel brings a Zen vibe to the experience.