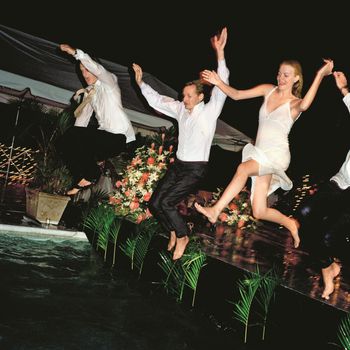 When a ritzy celebrity gets married — Ivanka Trump, say, or Lauren Bush — and the photos don't surface within a few weeks, you always know: Vogue got the exclusive and will publish a pretty spread of the bride and all her trappings sometime in the coming months. Vogue also loves to profile weddings of those on their own masthead, which is a convenient by-product of hiring well-to-do, beautiful women from fancy families (see: Plum Sykes, Lauren Santo Domingo, Claiborne Swanson Frank, and Marina Rust). Now Vogue has assembled their bridal coverage into a new book, titled Vogue Weddings: Brides, Dresses, Designers, which is full of lovely pictures of weddings that cost more than the average American home.
In addition to bridal gowns photographed for editorials (Sarah Jessica Parker in Dolce & Gabbana, Maggie Rizer in Oscar de la Renta for Pierre Balmain haute couture), the book features vintage images from as far back as the early twentieth century, including shots of a young Princess Elizabeth (now Queen Elizabeth II) and the duke and duchess of Windsor. Other highlights: a photo of Karl Lagerfeld and Naomi Campbell at Kristen McMenamy's 1997 wedding, and a picture of Oscar de la Renta driving a golf cart. See a preview of the book in our slideshow.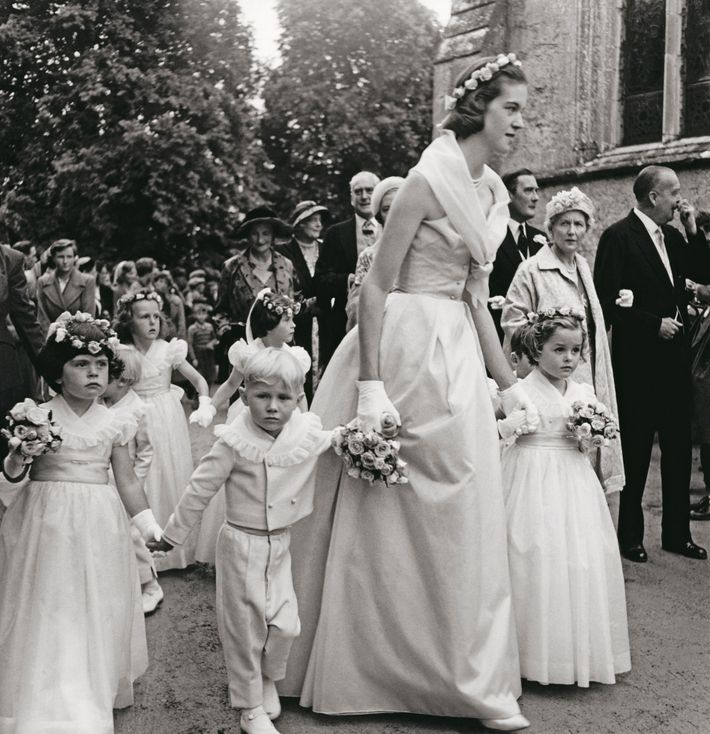 Maid of honor Lady Melissa Wyndham-Quin at her sister's wedding. 1957.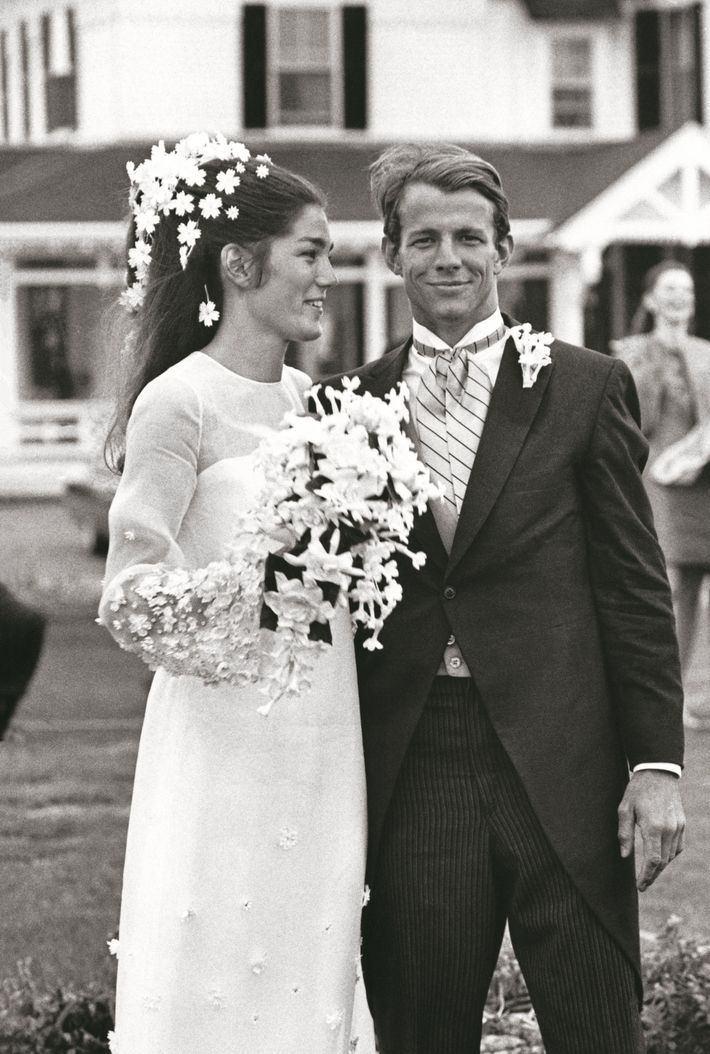 Minnie Cushing and Peter Beard, who met in Kenya, were married on Bailey's Beach in Newport. The bride wore Oscar de la Renta. October, 1967.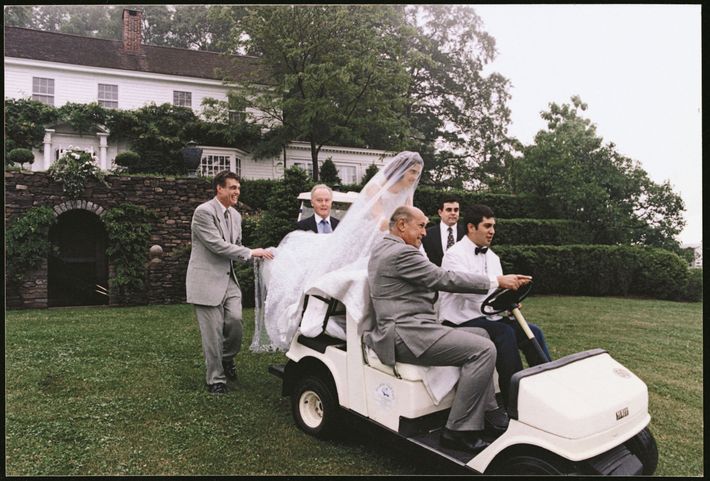 Oscar de la Renta drives the "bridesmobile," carryng Eliza Reed. 1998.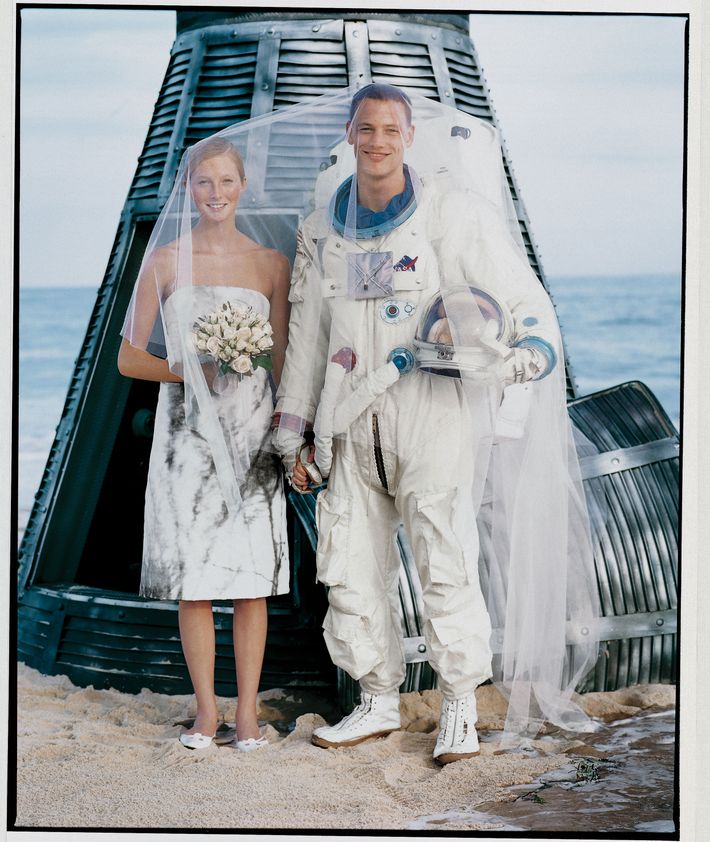 Maggie Rizer in a Joseph Thimister dress and Marc Jacobs flats. November, 1998.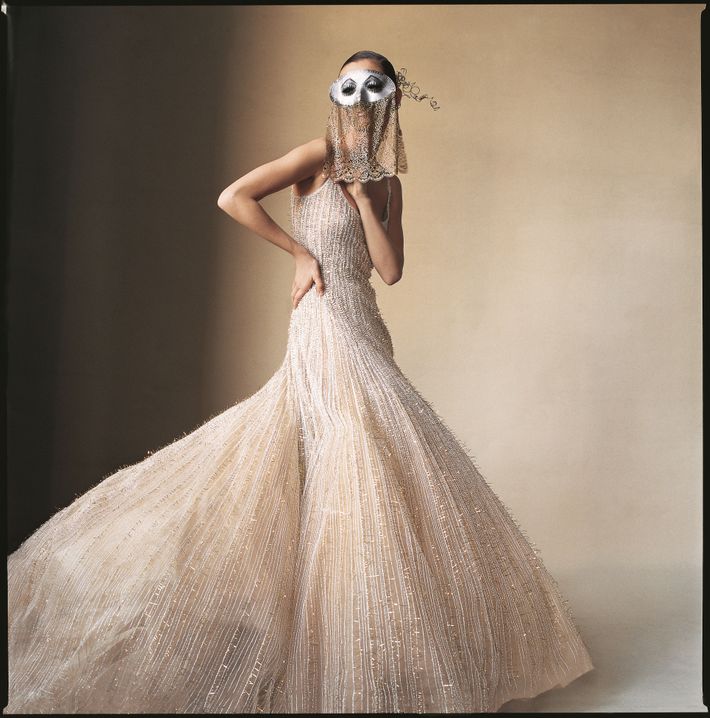 Maggie Rizer in Oscar de la Renta for Pierre Balmain haute couture. April, 2000.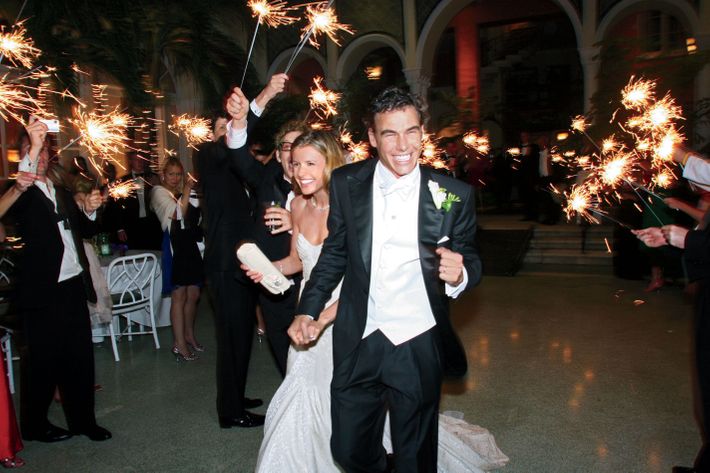 Eleanor Lembo in Zac Posen and Jon Ylvisake. 2005.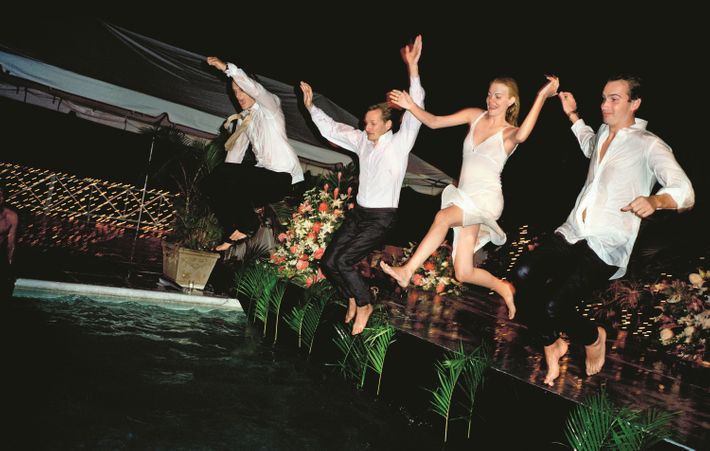 Fritz von Westenholz, Hamish Bowles, Jemma Kidd, and Arthur Wellesley at the Kidd family's Barbados plantation. September, 2005.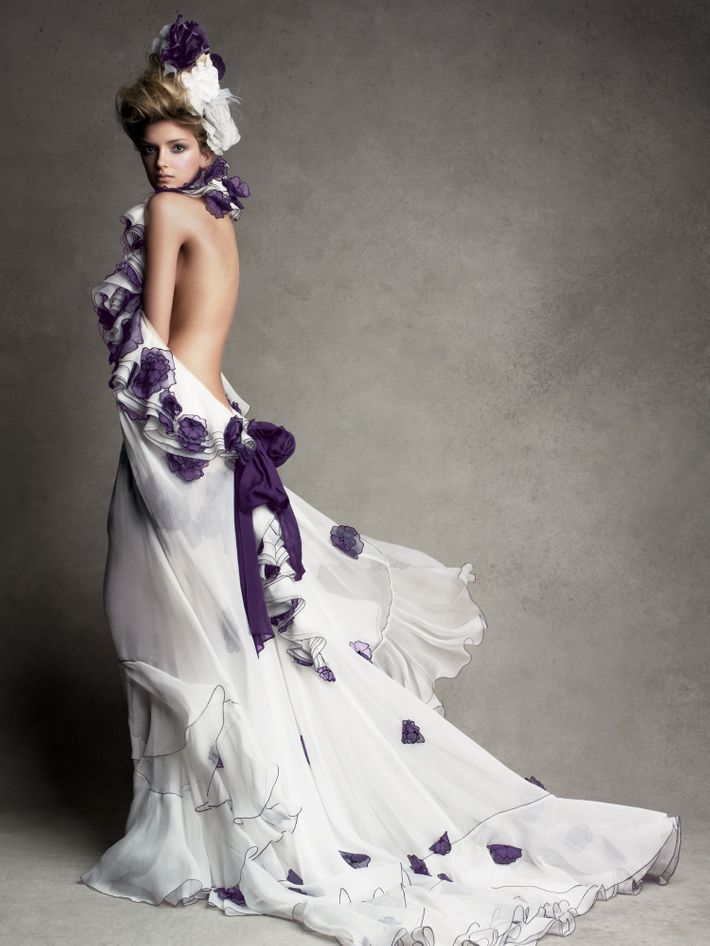 Lily Donaldson in Stefano Pilati for Yves Saint Laurent's silk organza dress. December, 2006.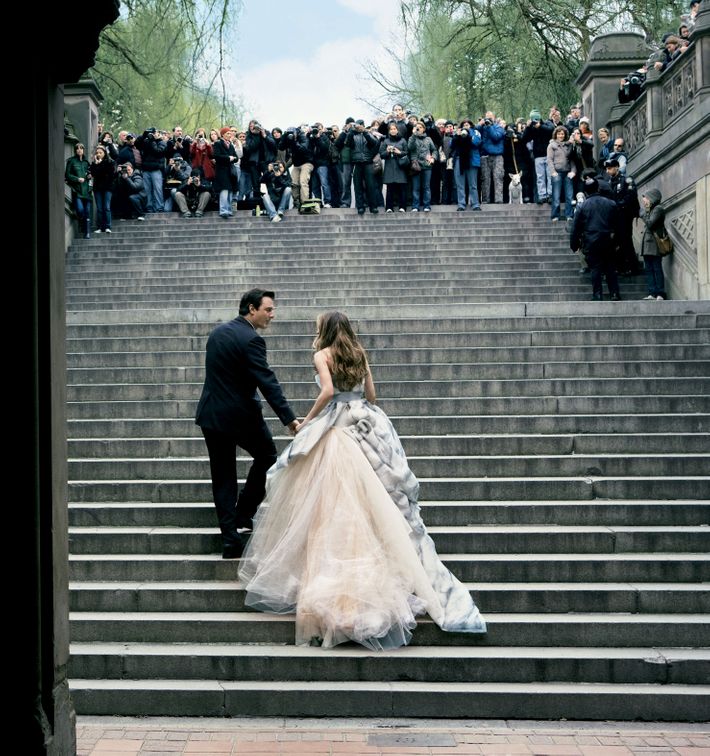 Sarah Jessica Parker in Dolce & Gabbana and Chris Noth. June, 2008.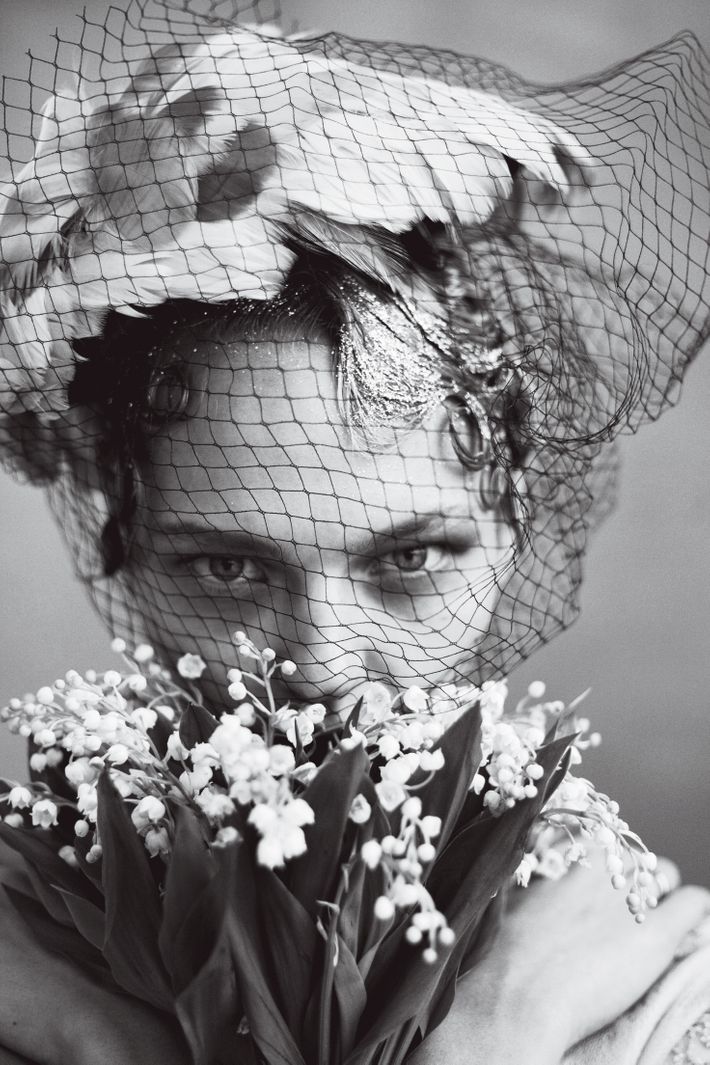 Sasha Pivovarova in a Suzanne Couture Millinery feather hat. June, 2009.