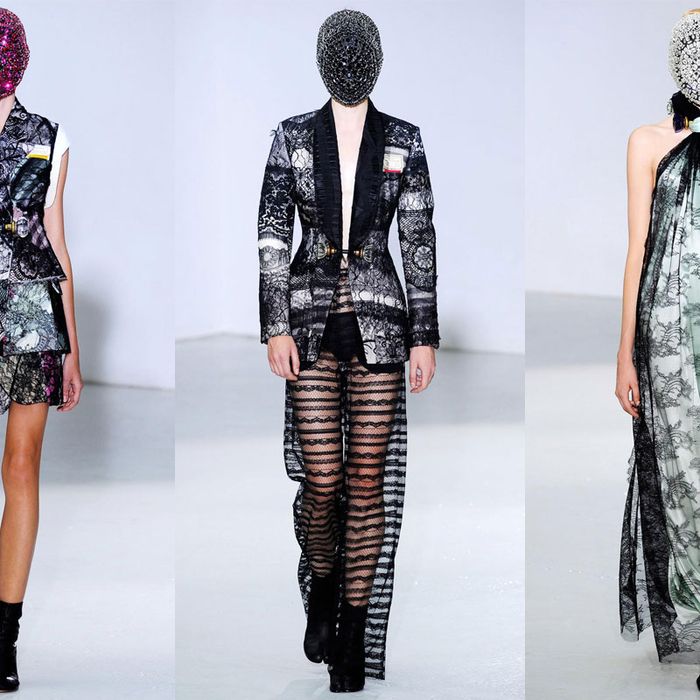 Looks from Maison Martin Margiela's fall 2012 couture collection.
Photo: Imaxtree
Haute couture is not only alive, it is growing: Yesterday, labels Alexis Mabille and Maison Martin Margiela were given their official appellation status by the almighty Chambre Syndicale, the ivory tower of French fashion where such things are decided. For the past few seasons, Mabille and Margiela showed couture collections as a guest member and a corresponding member, respectively, so basically this means they passed their trial period. Now there is a total of fourteen fashion houses in the haute couture club, in addition to eleven remaining guest members and five "correspondent" members, which include Azzedine Alaïa and Giorgio Armani. Bravo to the newcomers, death to sewing machines, and may hand-bejeweled headpieces enjoy many happy seasons to come.
See the complete Maison Martin Margiela fall 2012 haute couture collection.
See the complete Alexis Mabille fall 2012 haute couture collection.