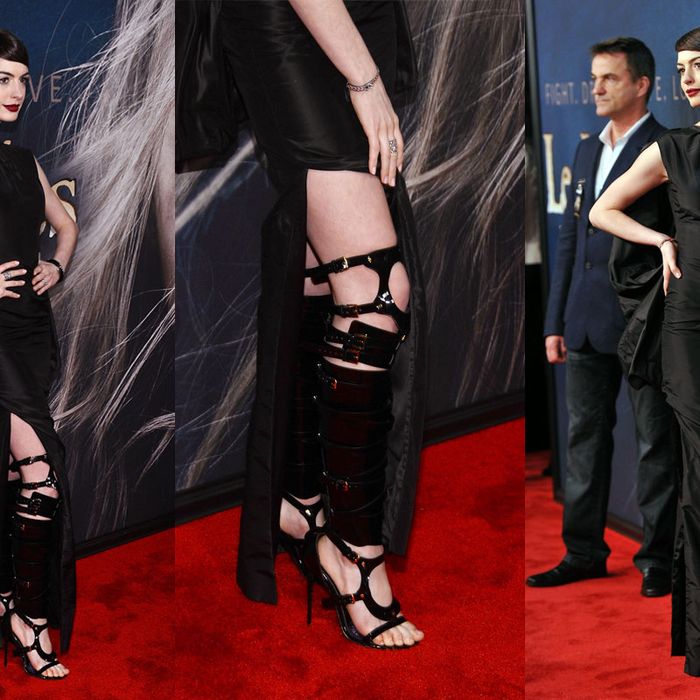 Anne Hathaway et boots.
Photo: Getty Images
Anne Hathaway attended her second Les Misérables premiere last night in New York, this time in head-to-toe Tom Ford, including a pair of bondage boots, reportedly cust0m-made of faux leather to accommodate Hathaway's veganism. Also, her dress had a cape! It wasn't quite like Gwyneth's at the Oscars — this one was more like a bustle attached to her mid-back, and it wasn't removable — but intriguing nonetheless.
Anne's first premiere dress, a vintage Givenchy couture gown, had a batlike element, and this one is similar. The capelike back panel flares out from the shoulders, giving her a winged look.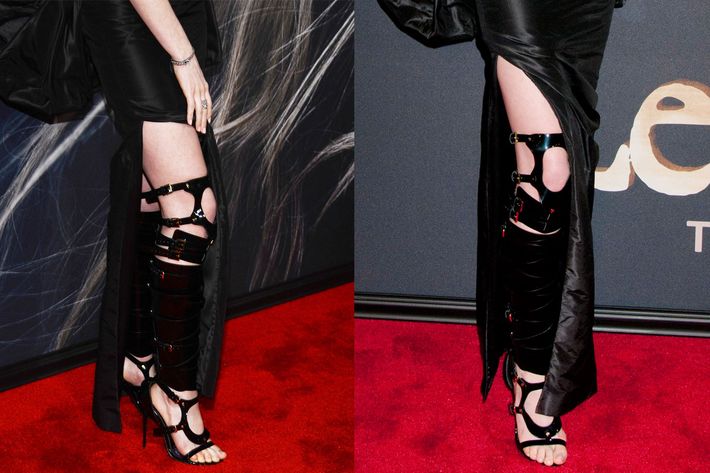 Okay, the bondage boots: These are serious. Consisting of multiple straps, lots of buckles, and one shieldlike shin-guard portion, they're complex pieces of equipment. Of course, showing them off necessitated a generous side-slit through which to proffer her leg. We will not make any Angelina jokes.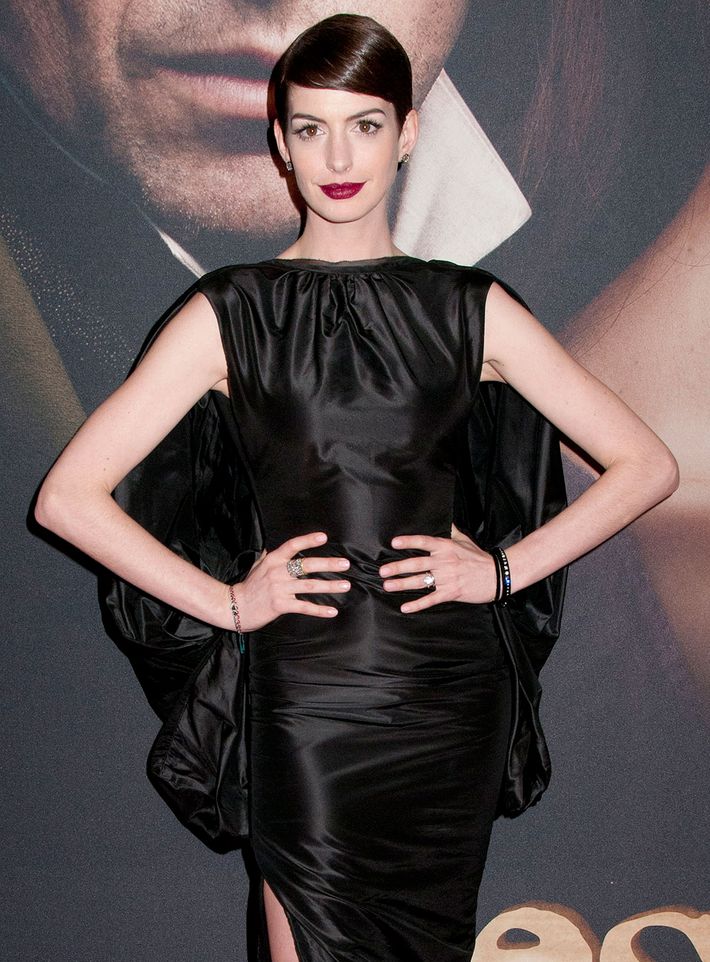 Considering how complex the dress is in the back, the front is simple, elegant, and clean. Made of taffeta and gathered slightly at the neck and sides, it's a nice variation on the classic column dress.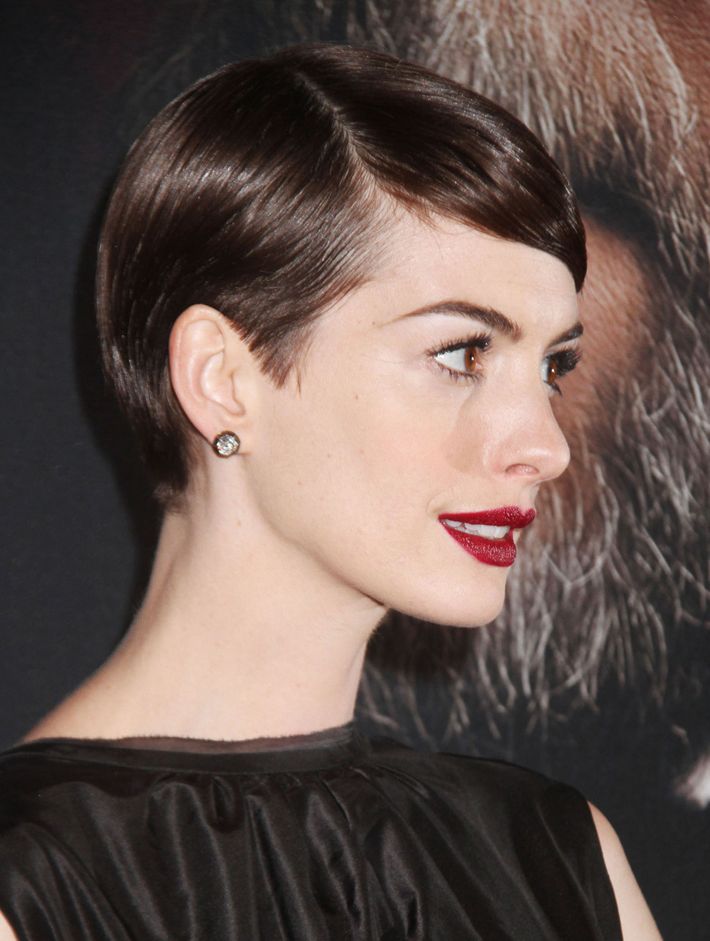 She continues to resist the token short-haired-girl tendency to fill all that empty neck space with flashy earrings, instead choosing demure studs. This side-slicked hair looks great, too — very Audrey Hepburn in Sabrina.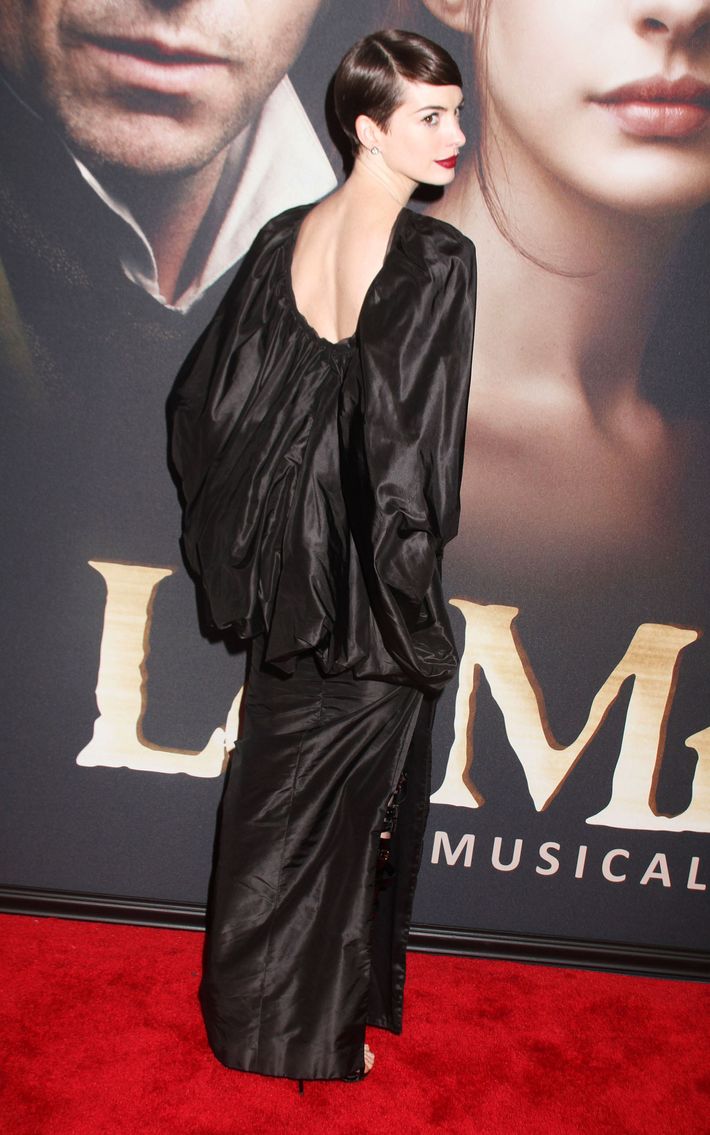 If she leapt from a tall building, this dress would probably inflate like a parachute and allow her to drift gently to the ground. Now that would've been a real red-carpet moment!