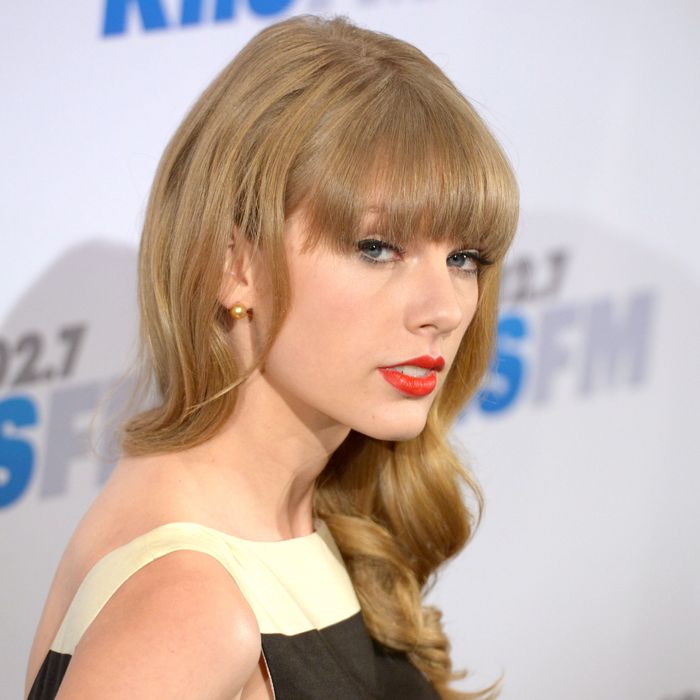 Photo: Brian Lindensmith/Corbis
Okay, we take back what we said. Being Taylor Swift is not all seal-watching and Dirty Dancing imitations. A twenty-four-year old Wisconsin man, Jacob Kulke, was arrested early this morning for hopping the fence of her Nashville home, TMZ reports. After Kulke, who has been convicted of drug possession and battery in the past, was detained by her security, he told police that he had taken the bus down to Nashville in order to celebrate his girlfriend Taylor Swift's 23rd birthday.
Surely even Nashville cops know that Harry Styles, of One Direction, is Taylor Swift's boyfriend and the two spent Swift's birthday touring Styles's hometown and the English countryside. Still, mistakenly believing that Taylor Swift is your girlfriend is a frighteningly common affliction. Remember when the founder of Crocs blamed a fight with his "really famous" but "batshit crazy" girlfriend, Taylor Swift—Do you know who she is?—for his DUI? Now that we think of it, being one half of a tabloid couple is kind of a good security measure. No one will accidentally give some psycho your room number. As Swift told Vogue, "I don't have security to make myself look cool, or like I have an entourage. I have security because there's a file of stalkers who want to take me home and chain me to a pipe in their basement." Or, in Justin Bieber's case, dismember him with pruning shears.