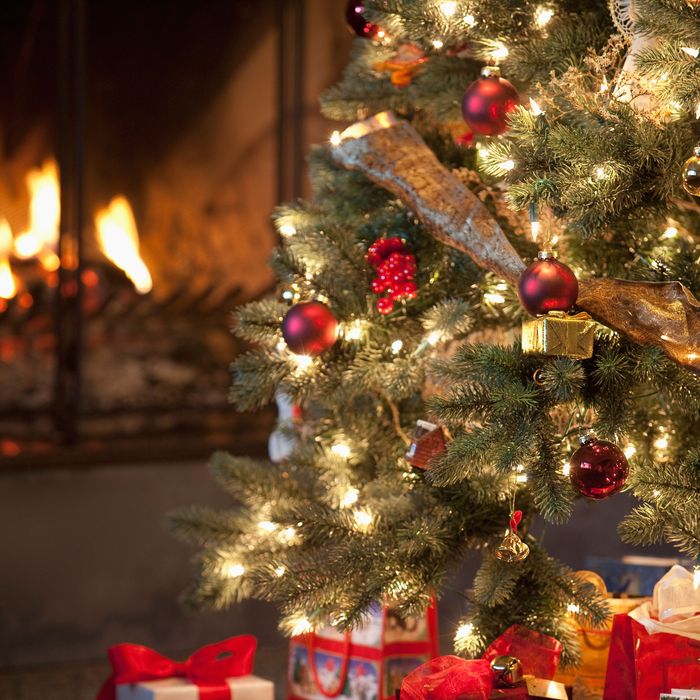 Presents, yet to be bought.
Photo: Kate Kunz/? Corbis. All Rights Reserved.
If you haven't finished your Christmas shopping yet, that's actually a good thing, because it means this season's retail numbers aren't quite as bad as they look right now. According to ShopperTrak Inc., a Chicago-based company that follows retail numbers, this year's holiday retail growth is not living up to expectations. Yesterday, they reduced their projection of holiday sales growth to 2.5 percent, down from 3.3 percent, thanks to lackluster numbers so far, reports WWD.
There are two possible reasons why people have shopped less than expected this season, the first being that they're just stingy this year. The second explanation is that people have been putting off shopping until this weekend. With Christmas falling on a Tuesday, most people will have Monday off, giving them three whole free days before the holiday to buy things. And while shopping this weekend will be akin to sprinting into a crowd of cliff-bound lemmings, the truth is, you'll probably get some great deals. Lots of stores have marked down their merchandise already instead of waiting until after the holiday (hi, Barneys!), turning shopping into a procrastinators' game of Chicken — which is way more fun than timely, responsible Christmas gift buying, no?