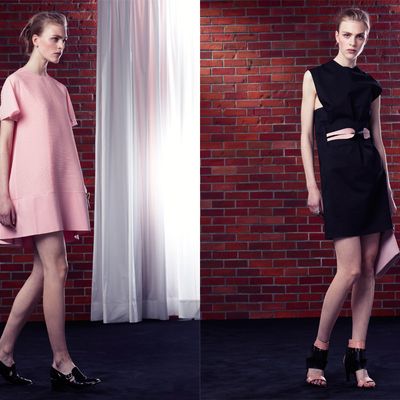 Photo: Courtesy of Balenciaga America
In the wake of Sandy, it was reported that millions of dollars' worth of artwork was damaged in the flood water that hit the strip of major galleries in Chelsea. Nestled in the art-scene cove was the sole New York satellite for Balenciaga, the avant garde luxury French fashion label known for its innovation and couture heritage.  

This week, Balenciaga has regained its presence in Manhattan, this time by establishing itself among Soho's retail scene with a 2,000-square-foot location at Wooster and Prince Streets. It's a timely change just before the New Year, and a decidedly different spot from the removed art-world cloister of its former spaceship location. But the store is in good company, just a block away from Chanel, Prada, and other luxury retailers. And while Balenciaga is an undisputed leader among the fashion cognoscenti, it can only benefit from the new foot traffic of the neighborhood.
The spartan space, with its flat maroon and blush nude walls and geometric door openings, looks like a quiet, retro-futuristic set for an art-house film. And scattered throughout the store are the rock sculptures by artist Piero Gilardi — a holdover from the last location — which are also interactive, perfect for playing with while trying on a silk trapeze dress. Everything that is in the store right now was made under Nicolas Ghesquière's mantle — any admirers of his legacy can buy the last of it for their closets at this location.

Though this venue is only considered seasonal, it will be the retail stronghold for the brand until it launches its permanent venue on Mercer Street in 2013. As of now, there's no word on who will design the new store's space or what it will look like, but we're sure it will definitely be unconventional.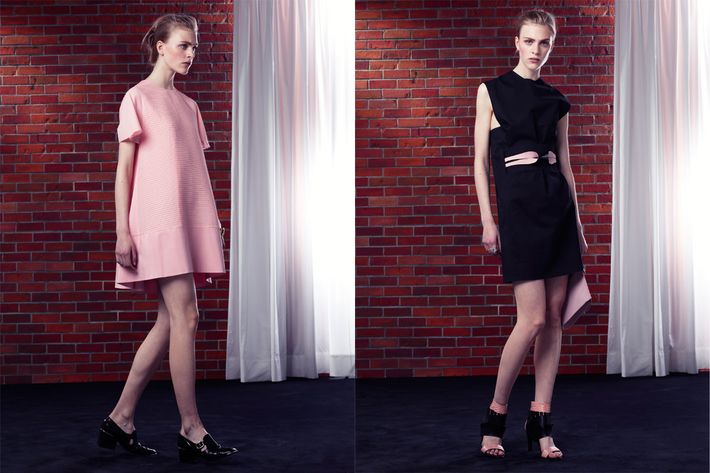 Pre-spring 2013 Balenciaga, now available for purchase at Balenciaga's new Wooster Street location.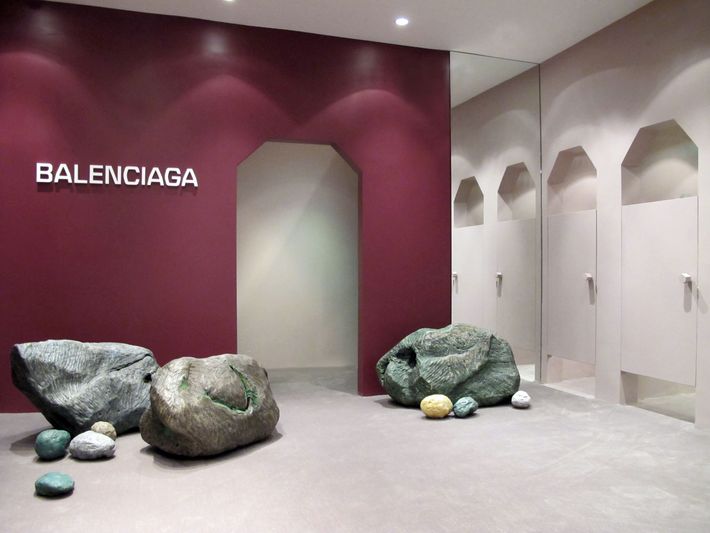 The interior of Balenciaga's new Wooster Street location.