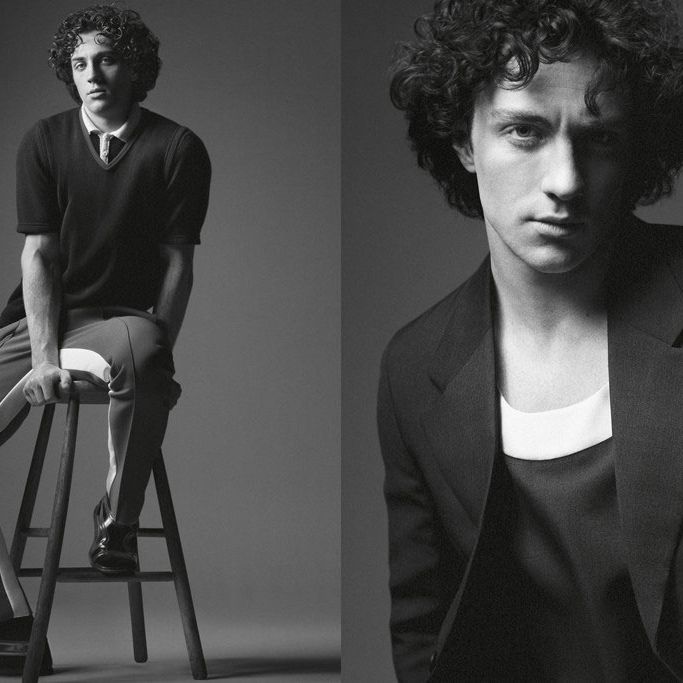 Aaron Taylor-Johnson for Prada.
Photo: David Sims/Prada
Apparently Prada's actor-centric fall campaign, which starred Adrien Brody, Garrett Hedlund, and Gary Oldman, did well enough that the label's going with the same idea for spring, this time with Benicio Del Toro, Harvey Keitel, Dane DeHaan, and Aaron Taylor-Johnson. Anyone who was unfortunate enough to sit through all two hours and eleven minutes of Savages in theaters this summer might notice that half of the movie's leading men are in this campaign and mourn the omission of Taylor Kitsch and John Travolta (okay, maybe really just Kitsch).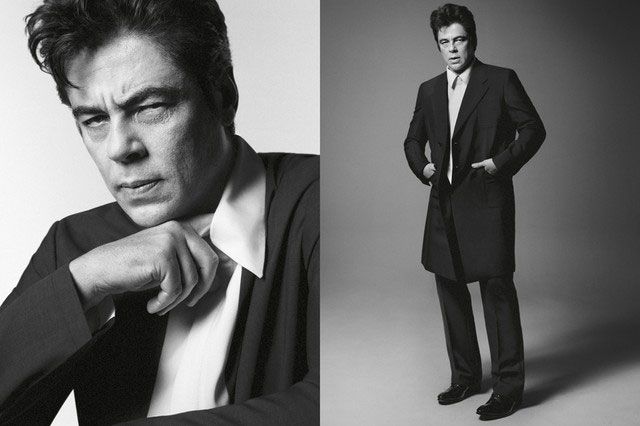 Del Toro looks suitably grizzled and dangerous in the ads, like the hardened drug cartel ringleader he's forever playing. Meanwhile, Aaron Taylor-Johnson looks nothing at all like himself, which is an awful disappointment. Anyway, does all this mean they'll be walking Prada's men's runway next month, as last season's campaign stars did? Maybe Blake Lively can narrate the show.