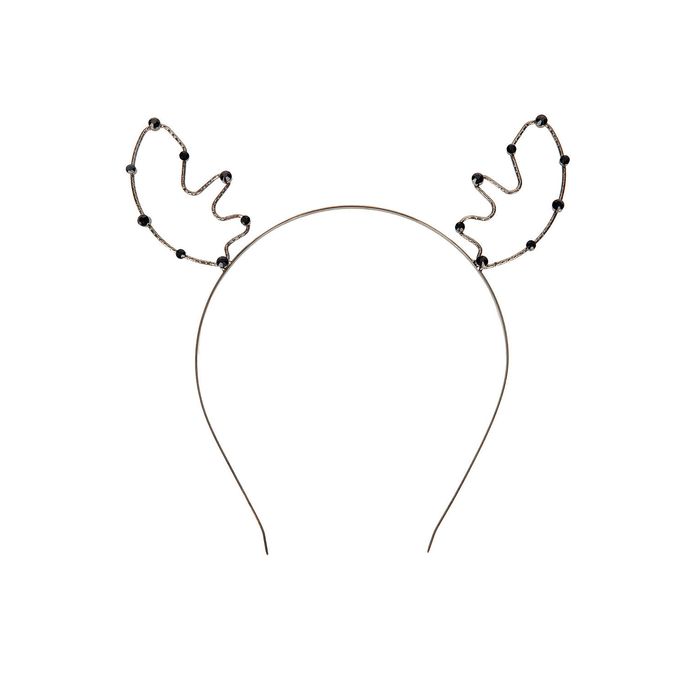 It's December 20, which means you're in the home stretch of office holiday parties, Ugly Sweater bashes, and excessive Christmas music*. Chances are, you've used up all the green, red, and Hanukkah blue in your wardrobe. You probably have a few wintry parties left, and tinsel seems like a good idea for a last-minute fix, but we all know it gets everywhere.
The solution: This delicate, jeweled antler-ear headband by Topshop. It's the perfect price, and just the right amount of "festive" to make your co-worker's holiday Pandora station bearable.
Antler Ear Headband, $16 at Topshop
*This excludes Mariah Carey's "All I Want for Christmas Is You." This song can never be played too many times.