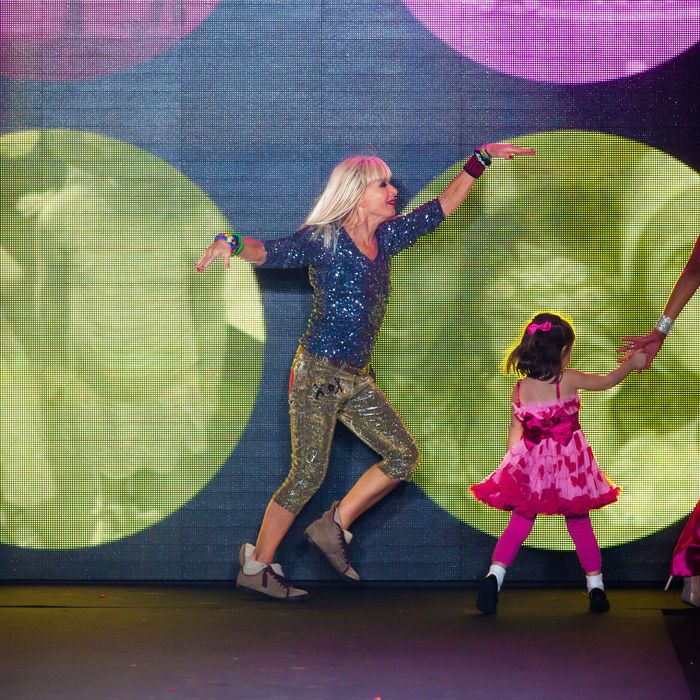 She's baaaack.
Photo: Gerry Hanan/Corbis
As you may recall, Betsey Johnson's eponymous label experienced a rather spectacular collapse this spring. After filing for bankruptcy, Johnson closed all 63 stores, dismissed hundreds of employees, and liquidated nearly everything. Betsey fans (ahem) watched in dismay as her stores placed cardboard "EVERYTHING MUST GO" signs in their windows and sold the lighting fixtures right off the walls. It was a dark day for all things pink and sparkly.
But Betsey, who is 70 years old, isn't going away permanently, she's just changing her tune. Her company's owner, Steve Madden, will oversee a major relaunch of her label as a lower-priced dress line sold in department stores like Macy's and Nordstrom. She and her daughter, 37-year-old Lulu Johnson, are also starring in a reality-TV series, The Betsey and Lulu Show, which will premiere on the Style Network in March, according to a profile of the designer in today's Times.
Betsey, who drinks Korbel sparkling wine throughout the day "to calm down" (also, during earthquakes!), describes her lifelong business plan to the Times:

I've always kept the price of a dress at or below the price of a round-trip weekend in Puerto Rico. That's been my formula.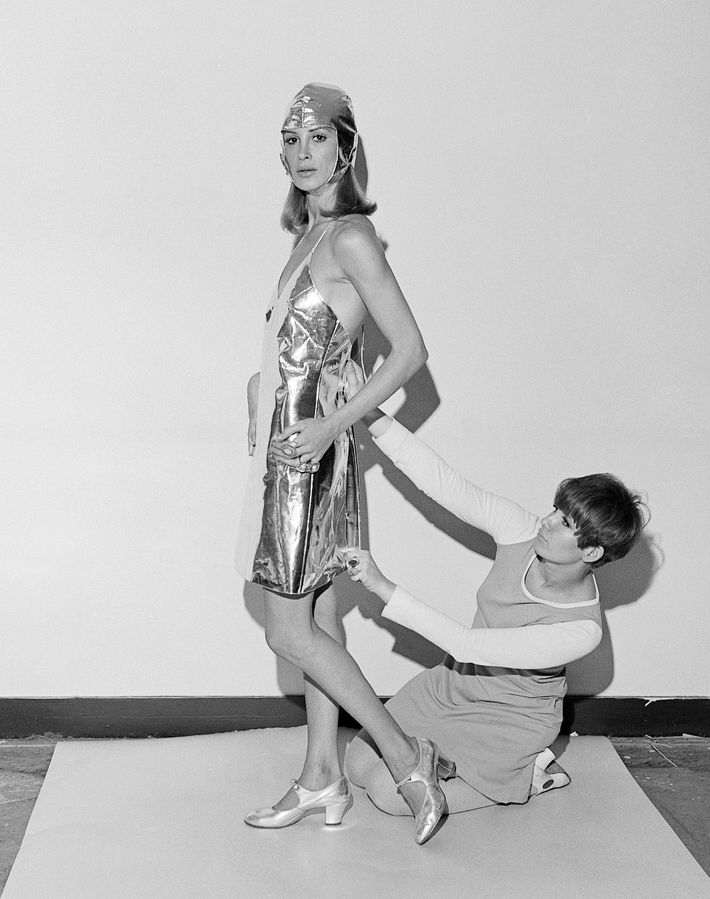 Now her "new formula is to offer playful party dresses for the price of a day trip to the Mohegan Sun," writes the Times. Oof. But don't worry about her tulle, miniskirts, and candy colors going anywhere: "I stick to my guns, my sheaths and my sexpots," she says. Indeed, lower prices make much more sense for her youthful, playful aesthetic anyway — her funky dresses are far more likely to be worn by teenagers than by adult women with designer clothing budgets (although any grown woman who wants to wear glittery tutus will have our full support, of course).
Madden — who's no stranger to comebacks himself — tells the Times he's confident that Betsey's reinvention will be profitable in no time. So cheers to that, Betsey; it's good to have you back.
See Betsey Johnson's spring 2013 runway show.