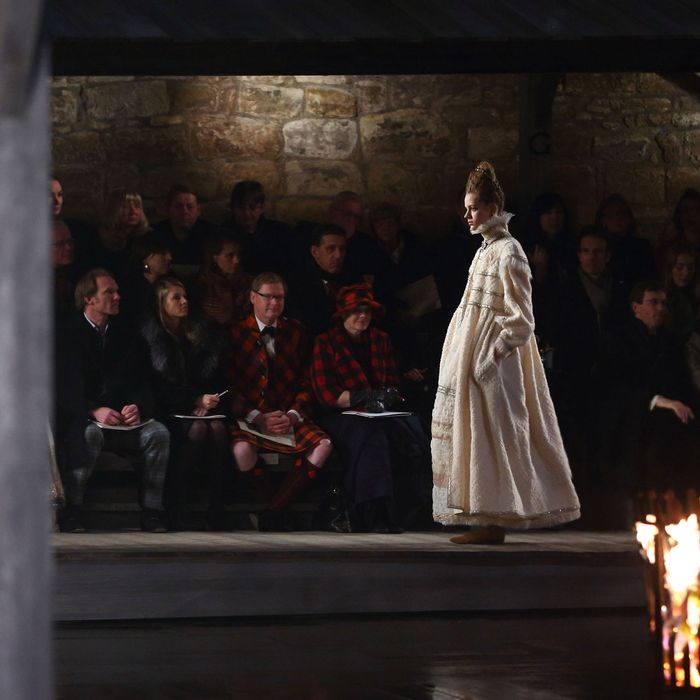 Photo: Mike Marsland/2012 Mike Marsland
Karl Lagerfeld presented Chanel's annual Métier d'Arts (or pre-fall) collection at a drafty old castle in Scotland last night. And by drafty and old, we mean extremely so: Linlithgow Palace, the birthplace of Mary Queen of Scots in 1542, is now partially roofless, and there were snow flurries during the show. (To keep people from getting blue-lipped and shivery — not chic —  Chanel constructed a temporary wooden canopy over the audience and put lap blankets at every seat.) Meanwhile, there were crackling fires in what looked like large metal trash cans, and tunic-wearing waiters served whiskey and smoked salmon. 
The collection itself featured a lot of woolly scarves, tartan, plaid, and medieval-looking puffy sleeves. Lagerfeld's godson, 4-year-old Hudson Kroenig, made a smashing runway appearance in adorable plaid pants, a matching kilt, and patent leather shoes with jeweled buckles (oh, and his father, Brad, looked cute, too). Models wore elaborate hair ornaments crafted from feathers and what resembled a head of garlic, and Lagerfeld took his bow with his perennial favorite Stella Tennant. Click through the slideshow for highlights.
See the Complete Chanel 2012 Métier d'Arts Collection.
Related: Model Brad Kroenig on His First Time Meeting Karl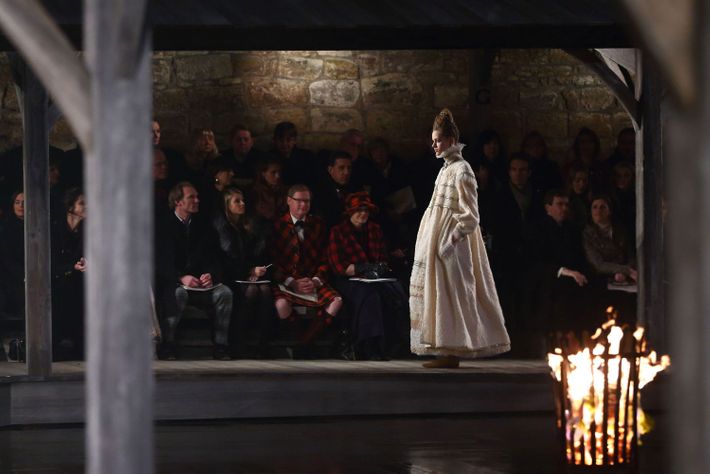 Exhibit A: A nice woolly muumuu coat, just in time for Kate Middleton's pregnancy. Exhibit B: A flaming trash can, always popular in the winter months.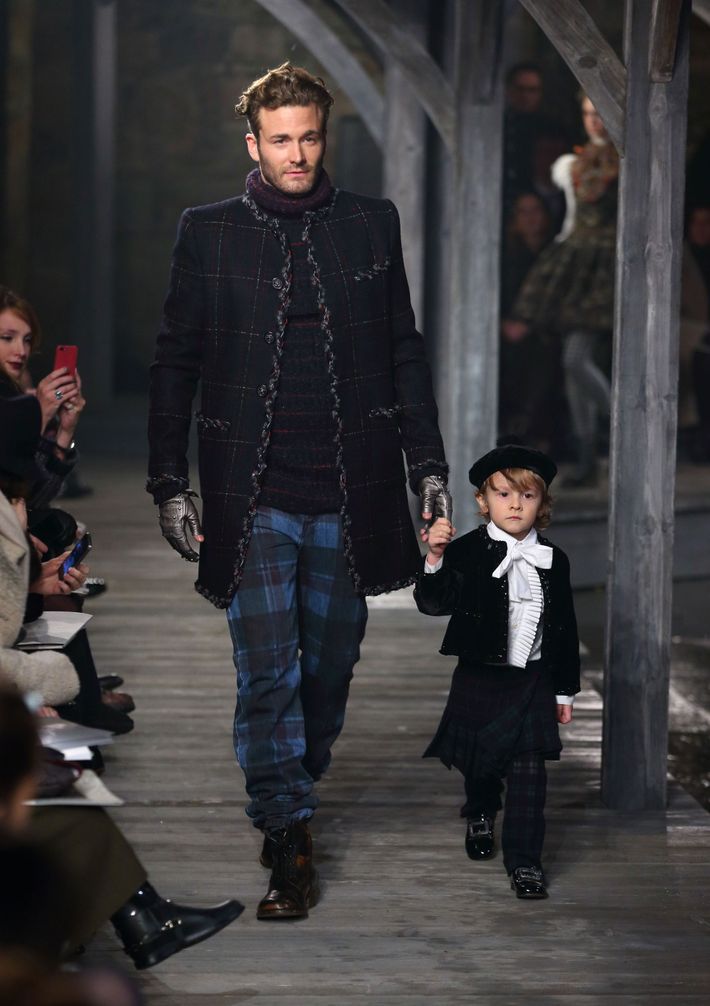 Brad and Hudson Kroenig
Still got it!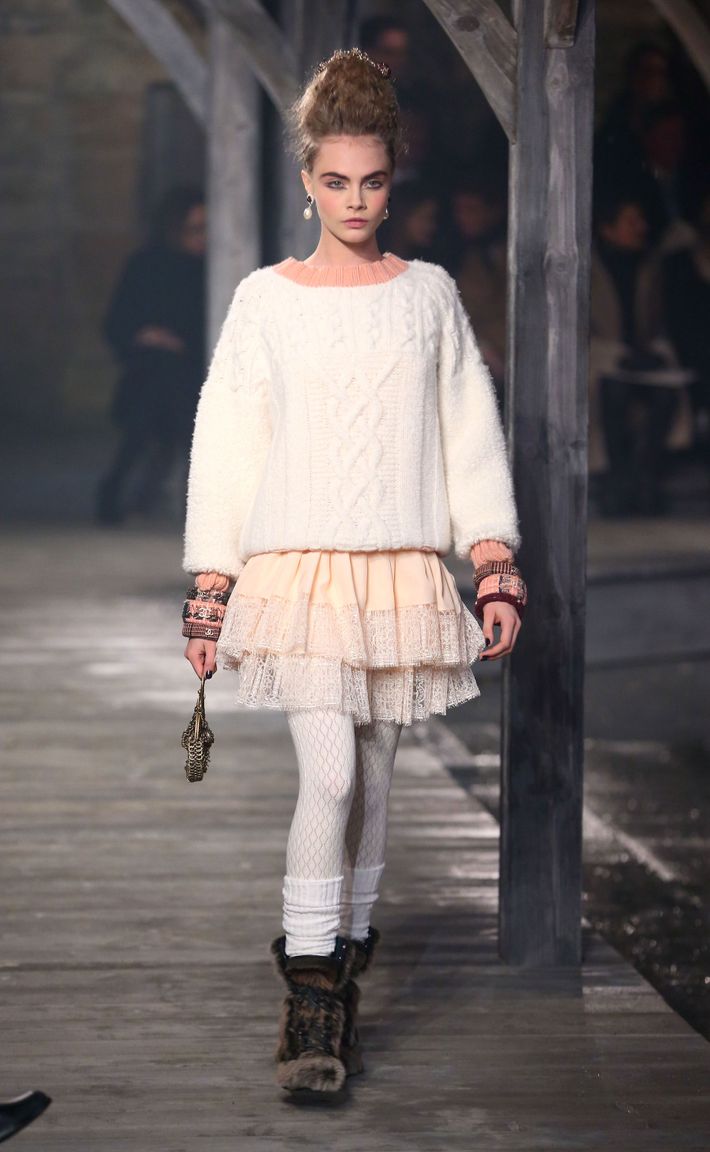 Cara Delevingne
There are a lot of things going on here (furry boots!), but do note that precious little chain-mail purse, perfect for when your wallet is besieged with flying arrows.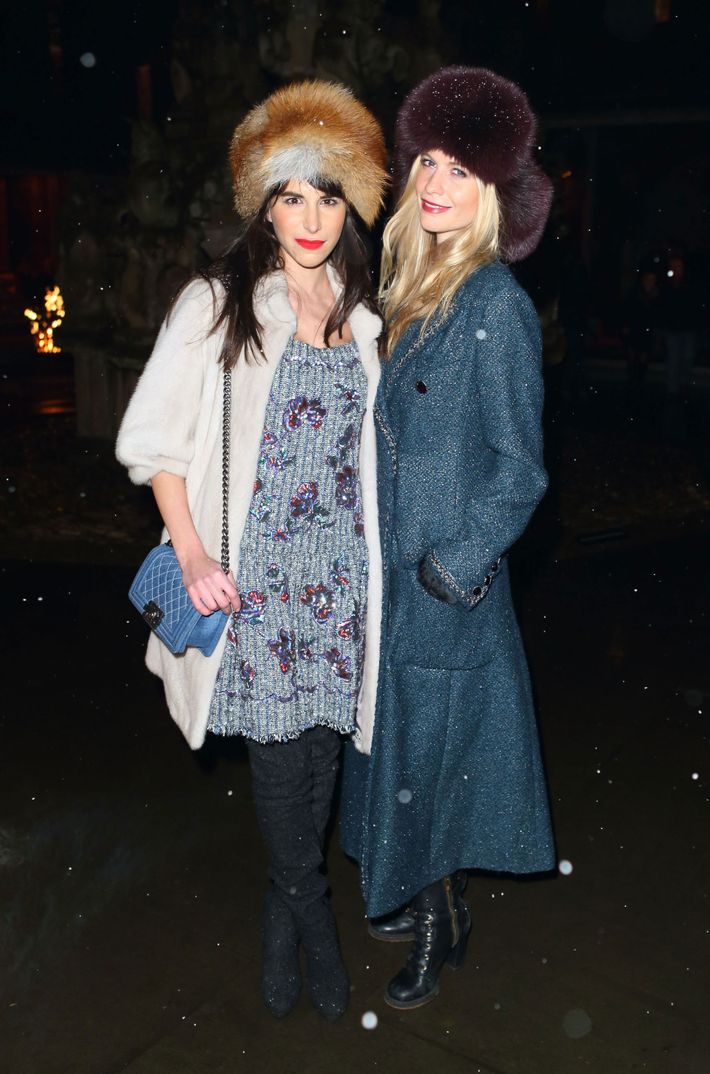 Caroline Sieber and Poppy Delevingne
Guests posed for photos amidst picturesque snowflakes.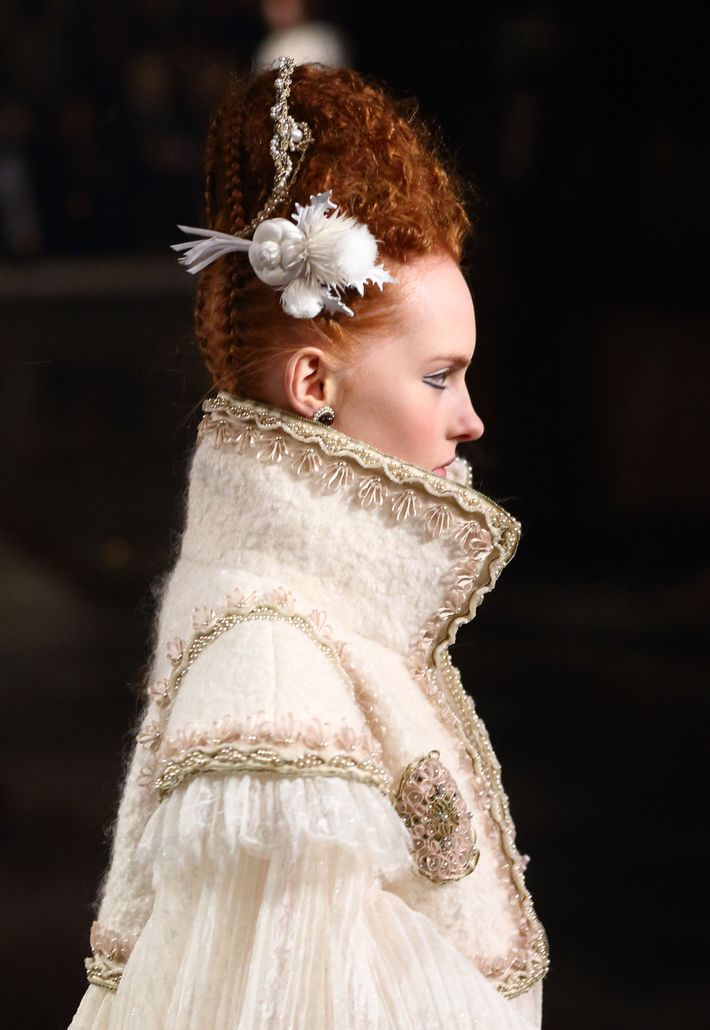 Okay, so that's probably not a head of garlic nestled amongst the pearls and crystals in her hair, but wouldn't that be a cool idea?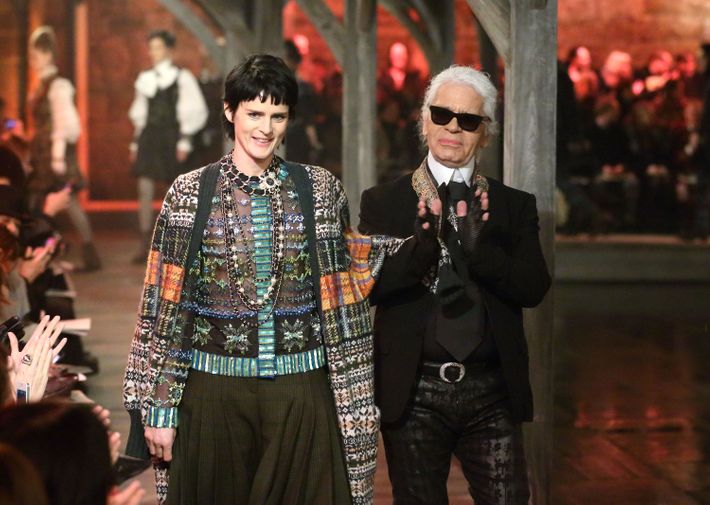 Stella Tennant and Karl Lagerfeld
The mystery of Stella's missing left arm! But creepy things are always happening in old castles.